Australia is one of the prime destinations for Nepalese students for overseas study. There are a couple of reasons that make Australia appealing for Nepalese students. The overwhelmingly large number of Nepalese international students in Australia has made Nepal the third-largest source of international students for Australia, it's just behind two giant economy China and India.
Australia is more than just kangaroos, boasting seven universities ranked in the world's 100 best. Students from Nepal are increasingly opting for Australia to study abroad because of the world-class education, job opportunities, high quality of life and higher permanent residency chances. Australian academic excellence and international student support systems are unbeatable and the Nepalese community have a strong presence in major Australian cities. Which makes Nepalese international students cop early days struggle easy.  
For international students, Australia is a safe and high-quality study destination that offers a high standard of living. Australia is the world's 3rd most popular overseas study destination for international students. Traditionally, the welcoming Australian culture gives a very warm impression to international students from all over the world. The country because of its vibrant lifestyle, warm culture, and exceptional educational facilities attract thousands of international students and apparently, they convert this study destination into their own home.  
Why do Nepalese students choose Australia as a study destination?
A significant number of Nepalese are living in Australia as Australian Citizens and Permanent Residency visa holders. Nepalese students get tremendous exposure to Australian life and career opportunities that become a catalyst to plan for study in Australia. Besides this in Australia Nepalese students can cover their all study and accommodation-related expenses simply by working here while studying. Because of the significant Nepalese Australian population concentrated in Australian cities like Sydney, Melbourne, Canberra, they got an easy support network this is another factor to choose Australia. And, finally, the prime reason is Australian permanent residency, yes, in comparison to the US, UK, Canada it's really easy to get permanent residency in Australia.
Read Also: Scholarship Opportunities in Australia
Scholarships for Nepalese international students in Australia
Nepalese international students have many scholarship options available to study in Australia. Australian government itself invested over 300 AUD million in scholarships for international students in Australia to give them additional support. Besides that many merit-based scholarships are available in every university.
There are various types of scholarships are available in Australia for international students. Applicants must prove that they are eligible to receive the scholarship they are applying for. Scholarships are primarily awarded based on merit, but there are other options also available.
Nepali international students seeking financial assistance to complete their studies in Australia have numerous options available. It is merely a matter of finding the correct information.
Read Also: Scholarships for International Students in Australia
In this article, basically, we discuss Nepalese international students number and opportunities for them in Australia. More focused on a student visa, what a student visa is, and how students holding a student visa can work full time.
What is an Australian student visa?
Australia grants international students a permit under the Students category which is generally referred a subclass 500 visa. International students can remain in Australia for up to five years depending on their course and enrollment as full-time students in an educational institution.
To apply for an Australian student visa:
You need to be enrolled in an eligible course
If you have a partner or child dependent on you, you should include them in your application.
You can apply online within or outside of Australia.
Upon completing your course, you should work 40 hours every two weeks.
Read Also: Student Visa Cancellation in Australia
Can I work full time as a Nepalese international student in Australia?
Yes, but only when you are on holiday or if the government exempts 20 hours work conditions for you. But, if you are a research student you could work full-time besides your study. Generally, for full-time undergraduates and postgraduates with an Australian student visa, part-time work during the academic year is permitted, but full-time employment during holidays only if not a research degree student. You can find this clearly mentioned on your visa grant letter.
Read Also: A good resume can secure a job for you
How a Nepalese international student can find a job in Australia?
In Australia, you can find a Student Job Search service in your university. Australian universities help international students find part-time jobs in the summer or during term time. You must join or access the job board as soon as possible if you are looking for part-time work. You will find new employment opportunities on these sites every day.
You should gain experience before you leave to quickly find a job when you arrive in your new country, whether that is bartending, office work or waiting tables in restaurants. If possible, take an updated CV as well as references from previous employers. Even though the majority of the students who study with Study Options opt for part-time work in some capacity, there is no guarantee you will find a part-time job, and you cannot predict when it will take you to get whatever it is you want.
Having a backup plan is extremely important – never assume you will be able to start working immediately after landing!
Read Also: Get registered for casual and part-time job
How much do Nepalese international students earn while studying in Australia? 
An international student gets 20 hours of working rights while their study is in progress. International students' working hours are usually limited to 40 per fortnight for full-time undergraduate and graduate students in Australia, while summer working hours are unlimited. And, Australia is a generous country in terms of wages, international students get paid at least $19.84 per hour before tax. But many Nepali international students working in the hospitality and aged care industry earn 28-30 dollars per hour based on their engagement.
Many international students earn and save a good amount of money while studying. So they can buy a home in Australia once they get a Permanent Residency.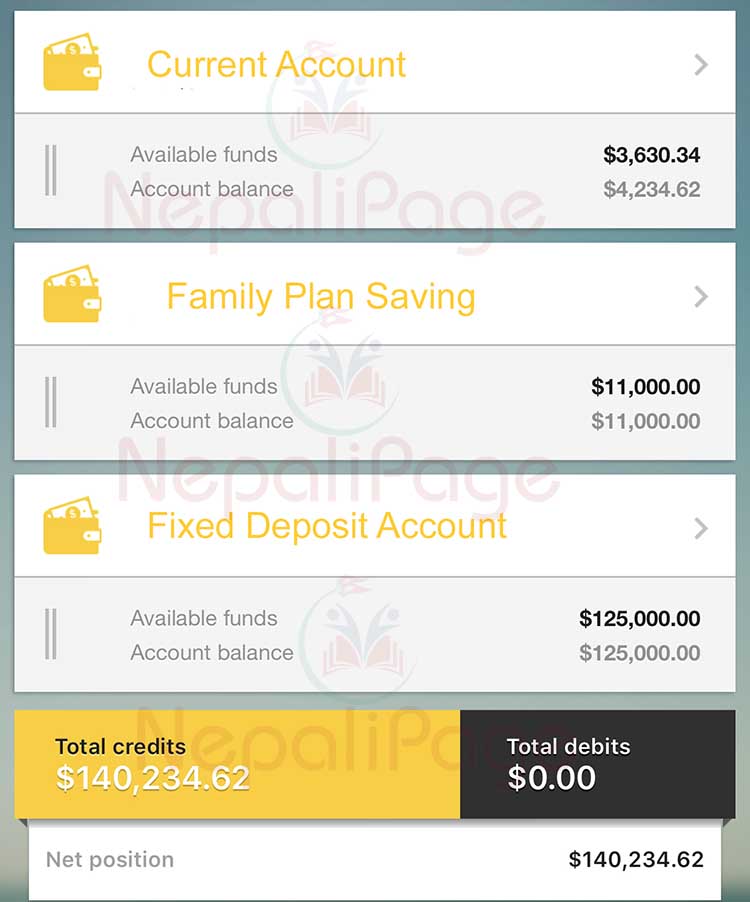 Why is an Australian student visa so attractive for Nepalese?
An Australian student visa is the only way to enter Australia with some work rights. A student visa gives the opportunity to stay in Australia for a couple of years and while study students can earn sound income. Many international students earn good money in Australia and invest back in Nepal which eventually returns huge dollars. Currently, the estimated Nepalese resident population in Australia is 131,830 based on available data from 2020 by the Australian Bureau of Statistics statistics.
In July 2021, 54,022 Nepalese were enrolled as international students in Australia with an Australian student visa. So, why are Nepali students attracted to Australia?
Two factors contribute to this phenomenon. Australia's appeal is both influenced by push factors as well as by luring factors. As a first consideration, the push factors are internal elements of Nepal, such as underfunded education, irrational curriculum composition, low efficiency, political instability, underpayment, and limited opportunities for highly skilled workers. Several push factors make Nepali students wish for an education system with a better education system and a secure future to live.
It is a desirable lifestyle and a robust education system in Australia. Furthermore, it has a diversity of wildlife, scenic beauty, abundant leisure opportunities, cross-cultural experience, and its natural beauty, coral beauty, beautiful beaches, and big cities. It has not only natural beauty and appeal but also an independent lifestyle and the quality of life, employability, higher salaries, and a secure future, as well as the Nepali community's strong presence. Australia has quite a few reasons for being a top study destination. In other words, here are some of the main reasons Nepalese students choose to study in Australia:
Visas and permits are easy to obtain
courses are widely available.
Grants/scholarships are available.
Immigration is simple.
Career opportunities abound.
Living costs are competitive.
The infrastructure is excellent.
How many Nepalese studying in Australia?
According to the immigration data, there were 54,022 Nepalese international students studying in Australia, in July 2021.  Australian Government's Department of Statistics confirms Nepalese students contributed 2.6 billion Australian dollars to Australian international education export in the financial year 2018-2019.
Australia has issued 374,056 student visas till June 2021. As of 30 June 2020. June 2021 statistics show 75,802 student visa holders were Indian top on the list. Chinese student number was recorded 56,376 and, Nepalese student number was 41,556, which accounts for 46.5 per cent of all student visa holders.
NepaliPage,connects Australian Nepalese Community & Australian Nepalese Business Globally
Disclaimer: NepaliPage.com (नेपालीपेज डटकम) is a Nepalese Community website aggregating Nepalese Australian affairs including Australian Nepali Community News, Migration opportunities in Australia, Nepali International Students, Nepali home and garden, Nepali mortgage and real estate tips, tricks, and services, Travel, Entertainment, Nepalese Events, blogs, interview and many more. None of our stories is tailored expert advice for your circumstance, and cannot be taken as legal, migration, or any other expert advice. By nature, all of our contents provide general information on related topics from the various verified sources. We do not offer direct employment opportunities, Australian VISA help, and Migration assistance.