If you are for a sort visit to Australia, from Nepal and hold a valid Nepalese driving license, then you can enjoy the road trip inside Queensland during your stay. The flexibility of driving with a foreign license is available to Nepalese driving license holders as well as other international nationalities. While the provision also exists for intra-state license holders.
However, the facility is only available for three months in Queensland, and the foreign license gets invalid if the Nepalese or other nationalities obtain a valid Queensland license.
The valid foreign license in Queensland
When taking a ride in Queensland, under a valid international permit, one must:
Only take a trip or drive the vehicle authorized under the foreign license.
Comply with the terms & conditions (if any) under the foreign license.
Translate the foreign license in the English language from the verified translators.
If driving in Queensland with a different license, the tourists are allowed to drive vehicles under Queensland 'C' class license, i.e. 4.5-ton vehicle that carries a mass of 12 people, including the driver. 
Situations when the foreign license is suspended
Australian Government shall suspend the foreign license if:
One fails to pay fine as imposed by the court.
 One has accumulated an excess number of demerit points on traffic history.
Convicted for driving above 40 km per hour which is above the stated speed limit.
Read Also: Nepalese driving-license holders can't drive in Victoria for more than six months
Your authorities to drive in Queensland under Nepalese Driving License can be withdrawn
The driving authority gets withdrawn for the international or Nepalese driving license holders if:
One becomes medically unfit.
The person is an Australian citizen residing in Australia for more than 3 months.
The person is not an Australian citizen but was given resident visa after residing in Queensland and now is living in the territory for three months after getting the visa.
The person is not an Australian citizen but was given a resident visa before residing in Queensland and now is living in the state for three months after getting the visa.
One has failed a practical driving test in Queensland.
Read Also: Driving in Australia with Nepali license? Check if it's valid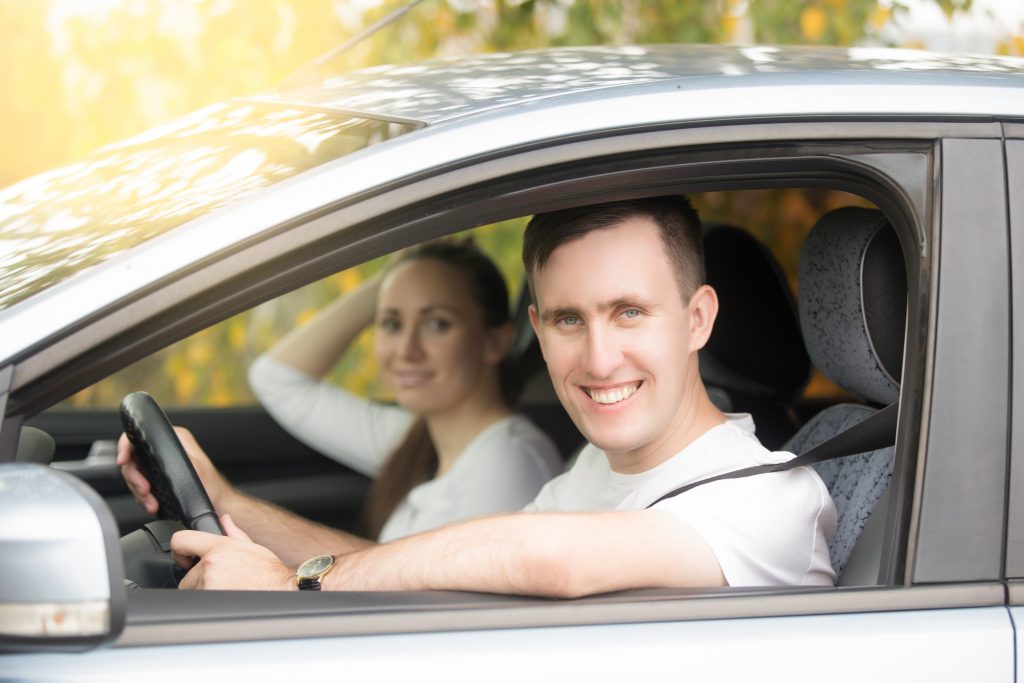 Applying for Queensland driving license by the foreigner
To get the same class driving license to travel inside Queensland, one should:
Complete the driving license application/ renewal form (F3000).
Present foreign driving license along with a copy of English translated license/documents.
Present the supporting and evidence of identity, including residency documents of Queensland.
A declaration stating medical fitness to drive the motor vehicle.
Payment of license fee.
Pass an eyesight test.
Make a payment of road rules test and clear the test.
Make a payment of practical driving test and clear the test.
If you are not permitted to drive in Queensland, you get charged under 'unlicensed driving' and presented to the court. 
Queensland driving rules & regulations
Drive on the left-hand side.
Keep a check on the speed limit as there are many radar cameras. During school hours (8-9.30am and 2.30-4 pm), the speed must get confined under the stated limit.
The driver and passenger must wear a seat belt.
Texting and taking calls is prohibited.
Drinking and laws apply random breathing tests.
Must carry a valid driving license.
Take a look at the side motorways as cars can overtake on both sides.
Children's car seats should follow the rules and regulations.
Third-party liability insurance is mandatory, and one must make sure the insurance policies are issued in Australia.
Read Also: Steps to check Nepali driving license validity
Get Queensland license/ permit
To obtain a permit from the Queensland authority one must visit the Queensland Department of Transport and Main roads Service Center and present the home country license (with English translation if required).
Submit three original ID documents (birth certificate, passport, or signed credit card along with a proof of your Australian address such as a lease.
After submission one is asked to appear for an eye test, and practical driving test.
People from the following countries do not have to take the Knowledge'/Driving test and Practical driving test if they have a valid home country license:
Italy, Japan, Jersey, Luxembourg, Malta license issued after 02.01.04
Netherlands, New Zealand, Norway, Portugal, Singapore, Spain, Sweden, Switzerland, United Kingdom, USA.
Austria, Belgium, Canada, Croatia, Denmark, Finland, France, Germany, Greece, Guernsey, Ireland, Isle of Man license issued after 01.04.91
The knowledge test for obtaining a license is taken at any time, for practical driving test appointments are mandatory. The written knowledge test is available in Arabic, English, Spanish, Turkey, Chinese, Vietnamese, Spanish, Croatian, Turkish, Korean, Greek, Serbian and Spanish.
For more information visit www.tmr.qld.gov.au
NepaliPage,connects Australian Nepalese Community & Australian Nepalese Business Globally
Disclaimer: NepaliPage.com (नेपालीपेज डटकम) is a Nepalese Community website aggregating Nepalese Australian affairs including Australian Nepali Community News, Migration opportunities in Australia, Nepali International Students, Nepali home and garden, Nepali mortgage and real estate tips, tricks, and services, Travel, Entertainment, Nepalese Events, blogs, interview and many more. None of our stories is tailored expert advice for your circumstance, and cannot be taken as legal, migration, or any other expert advice. By nature, all of our contents provide general information on related topics from the various verified sources. We do not offer direct employment opportunities, Australian VISA help, and Migration assistance.