Are you living in Victoria and driving with your Nepalese Driving License? If yes, now start making a plan to convert your Nepalese into Victorian Driving License. A recent change in Victorian road rules made it compulsory for overseas driving license holders to obtain a Victorian driving license within six months of their stay in the state. If you do not convert your Nepalese driving license into Victorian during your first six months' stay after the period, your license would be no more valid to drive. The new Road Safety (Drivers) Regulations 2019, which came into effect from 29 October 2019, brought the changes. After the change driving with an overseas license after residing in Victoria, more than the first six months, it would be considered as driving unlicensed, which is a serious offense. 'If you're currently using an overseas license, you'll have six months from 29 October 2019, to convert to a Victorian license' VIC Roads Acts, regulations and policies page reads.
'Under the changes, all drivers with overseas or interstate licenses will be required to get to a Victorian license after living in Victoria for six months or more, including temporary visa holders,' Victorian Minister for Roads, Road Safety and the TAC Jaala Pulford clarified.
Read Also: Watch, if you drive with Nepalese driving license
Not only overseas driving license holders but domestic interstate driving license holders also need to change their license into a Victorian driving license if they want to live and drive in the state longer than six months. For those already living in Victoria and driving motor vehicles with Nepalese driving license the six months, time count starts from 29 October 2019.
The change was brought after long consultations to ensure drivers in the state drive in a safer. To strengthen road safety and ensure driving competency in Victoria, the state government made changes on the demerit point system, good behavior bond as well as restrictions and fines.
Read Also: Driving in Australia with Nepali license

What if you don't convert Nepalese driving license into Victorian?
The Victoria government has given six months' transition time to convert your Nepalese driving license into local. If you do not turn it into Victorian, your Nepalese license would be no more valid to drive in Victoria. If you drive after six months, you would be considered an unlicensed driver. You know driving unlicensed is a serious offense that could lead to severe consequences such as deportation or jail.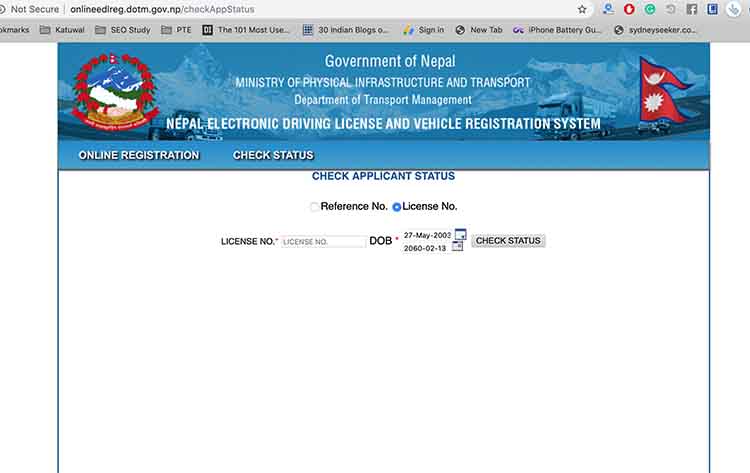 Read Also: Steps to check Nepali driving license validity
Driving in Victoria with Nepalese driving license
As an international student, a temporary migrant, visitor as well as a permanent resident, you can continue driving motor vehicles under your Nepalese driving license conditions in Victoria. To be on driving seat, you need to have a valid Nepalese driver's license for the kind of motor you are going to drive. Usually, Nepalese driving license has names and conditions in English, but dates not, if that you'll have to translate that into English using NAATI accredited translator. If you don't have translated copy and get caught by the police, you could get a traffic infringement notice for unlicensed driving, which not only damages your driving history but also impacts your car insurance policy.
Before you start your car, make sure you know the Victorian road rules. Many rules and road behaviors are different than Nepal. It's your responsibility to know and follow the road rules while in Victoria.
NepaliPage,connects Australian Nepalese Community & Australian Nepalese Business Globally
Disclaimer: NepaliPage.com (नेपालीपेज डटकम) is a Nepalese Community website aggregating Nepalese Australian affairs including Australian Nepali Community News, Migration opportunities in Australia, Nepali International Students, Nepali home and garden, Nepali mortgage and real estate tips, tricks, and services, Travel, Entertainment, Nepalese Events, blogs, interview and many more. None of our stories is tailored expert advice for your circumstance, and cannot be taken as legal, migration, or any other expert advice. By nature, all of our contents provide general information on related topics from the various verified sources. We do not offer direct employment opportunities, Australian VISA help, and Migration assistance.