Nepalese living in Victoria should make a plan to get VIC driving license if driving under Nepalese driving license. The Victoria government wants international students, temporary visa holders and interstate drivers to obtain VIC driving license to ensure they drive in a safer way in the state. To strengthen road safety and ensure driving competency the Victoria government has purposed new road safety (drivers) regulations that principally change the regulations to those who hold licenses issued outside Victoria and driving in the state.  
Read Also: Driving in Australia with Nepali license? Check if it's valid
The proposed changes in the driving regulation enforce all Victorian residents to have a VIC license to get into VIC roads. Those who hold an interstate or international license need to get a VIC driving license within six months of arrival in Victoria. If not obtained a local license, driving right under the interstate as well as international license would be revoked and if found driving with an interstate or international license after the given conversion time drivers would be charged as an unlicensed driving offense. The new provision directly affects Nepalese students and temporary visa holders living in VIC, if you drive with your Nepalese driving license, it's the time to plan to get local to keep your driving continue.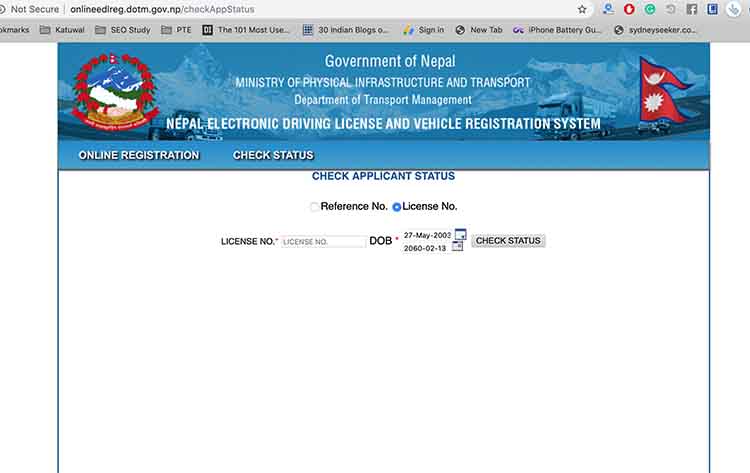 Read Also: Watch, if you drive with Nepalese driving license
The Victoria government is seeking public opinion on these proposed changes in driving license regulation. (You can join public consultation clicking here) Along with licensing the government proposal to amend driving regulations recommends minor changes on the graduated licensing system for drivers motorcyclists. The proposed change also introduces demerit points for two existing offenses for learner drivers and demerit points for one motorcycle driving offense.
Under the existing system interstate and New Zealanders have to get a VIC license within three months, Permanent Resident visa holders can drive with international licenses up to six months in VIC. Temporary visa holders including international students do not need to change their license during their stay in Victoria.
NepaliPage,connects Australian Nepalese Community & Australian Nepalese Business Globally
Disclaimer: NepaliPage.com (नेपालीपेज डटकम) is a Nepalese Community website aggregating Nepalese Australian affairs including Australian Nepali Community News, Migration opportunities in Australia, Nepali International Students, Nepali home and garden, Nepali mortgage and real estate tips, tricks, and services, Travel, Entertainment, Nepalese Events, blogs, interview and many more. None of our stories is tailored expert advice for your circumstance, and cannot be taken as legal, migration, or any other expert advice. By nature, all of our contents provide general information on related topics from the various verified sources. We do not offer direct employment opportunities, Australian VISA help, and Migration assistance.