State nomination for a visa with conditions to live longer in regional Australia is a big LUCK now. After the series of changes in the Australian migration system, international students graduated in Australia now eyeing for state nomination for a regional provisional visa. Tasmania seems one of the best destinations for international students who want to skip throat-cutting competition for Australian permanent residency visa 189.
The statistics released by the Department of Home Affairs confirms Tasmania is the highest nominating state for 489-visa. Figures from the department show the island state is nominated almost three hundred candidates in a month. The figure not only indicates the nomination trend but also validates the international student's movement into the state to meet nomination criteria.
Read Also: Why study regional Australia? PR, job and scholarship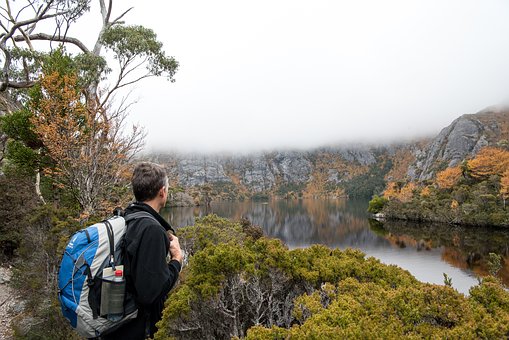 Statistics from the Department of Home Affairs confirms a total of 627 candidates were nominated during the month of July 2019. And, Tasmania nominated candidates at the highest number among the states for subclass 489 visas in the month of July. Tasmania nominated 293 candidates for visa subclass 498 during July 2019. South Australia nominated 181 during the same period and NSW nominated 142 candidates. Victoria, Queensland and Western Australia three state nominated almost nil, the department mentioned as less than 5 candidates and Northern Territory only nominated 5 candidates for a regional provisional visa during the same period. For regional provisional visa once a candidate gets a nomination from the state government, most probably they would get an invitation to apply for the visa.
Read Also: Up to 15,000 dollars scholarship for international students for regional study
Subclass 489 visa has a pathway to permanent residency in Australia. After getting this visa candidate to have to work in the designated regional area fulltime for at least one year and live there for at least two years to be eligible for a subclass-887 visa. The 887 visa is permanent residency visas that allow remaining in Australia forever and apply for citizenship if eligible.
NepaliPage,connects Australian Nepalese Community & Australian Nepalese Business Globally
Disclaimer: NepaliPage.com (नेपालीपेज डटकम) is a Nepalese Community website aggregating Nepalese Australian affairs including Australian Nepali Community News, Migration opportunities in Australia, Nepali International Students, Nepali home and garden, Nepali mortgage and real estate tips, tricks, and services, Travel, Entertainment, Nepalese Events, blogs, interview and many more. None of our stories is tailored expert advice for your circumstance, and cannot be taken as legal, migration, or any other expert advice. By nature, all of our contents provide general information on related topics from the various verified sources. We do not offer direct employment opportunities, Australian VISA help, and Migration assistance.