Keep your cell phone aside if you are driving on the roads of NSW!
Now there is no excuse for the people who are driving and taking calls on the roadways of NSW. Get ready to be slammed with a high penalty and demerit points of caught in mobile phone detection cameras installed in the driveways of NSW.
Motorists who are caught by the mobile phone detection cameras in NSW must pay a fine of $344 and five demerit points. As a trial, the camera got active from December 2019, in various locations for a grace period of three months from the date of installation. 
As the grace period officially ends from 2020, March 1, motorists caught in the camera from now shall be sent a warning letter and get penalized. The penalty amount bumps up to $457, or the demerit point doubles to 10 if the drivers get caught in a school zone.
So far around 500 drivers are pinged by the cameras for the wrongdoings with double demerits. After the installation of the camera, the non-compliance rate has significantly reduced by 2/3 since the trial period. The camera pilot during the trial period caught 100,000 drivers using mobile phones illegally out of 8,500,000 checked vehicles.
Read Also: Steps to check Nepali driving license validity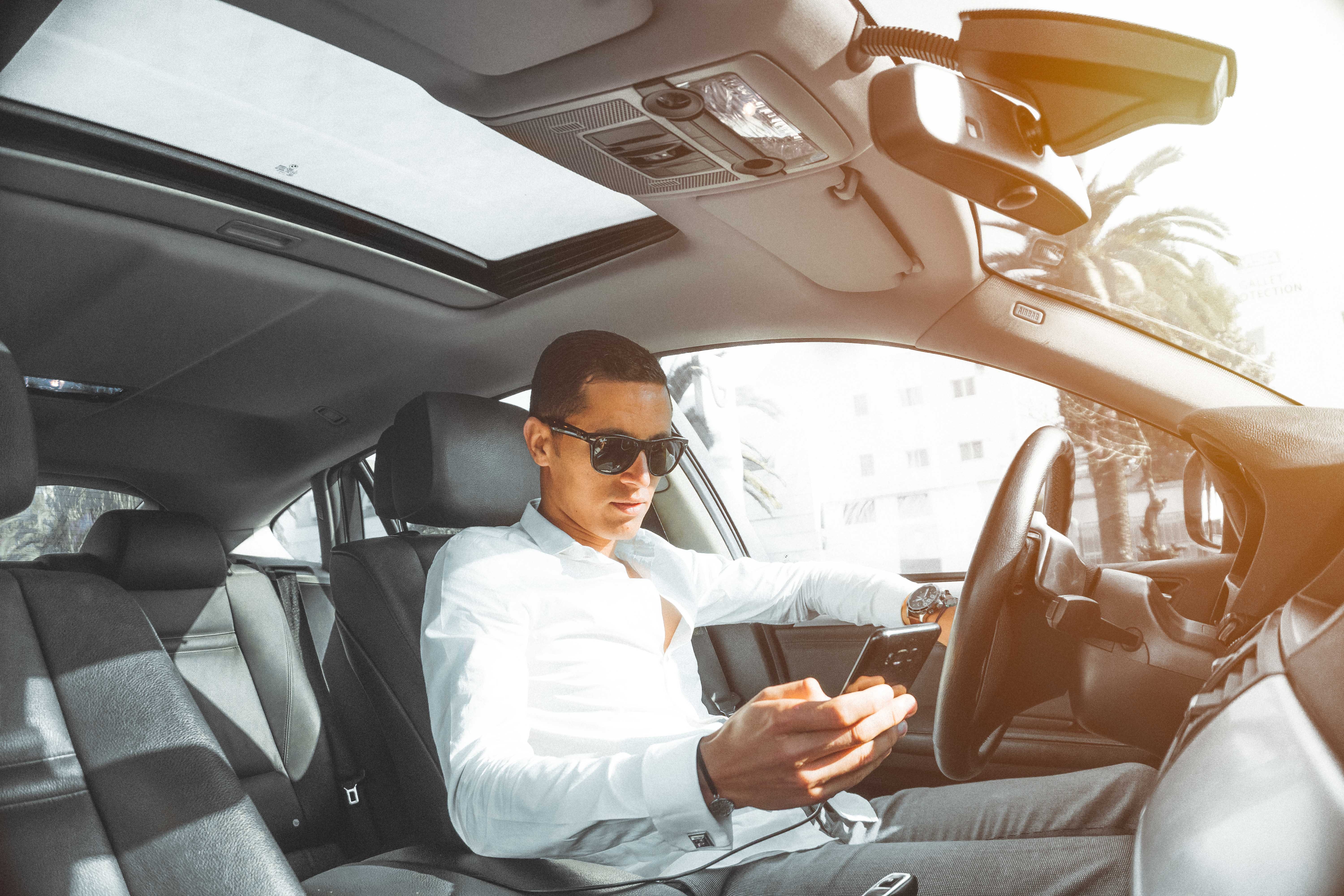 Andrew Constance, Minister of Road, claimed driving and taking calls as an inappropriate behavior from road users, which needs to end. Andrew last year, talking on the unusual habit of motorist stated,
"At 60km/h, if you look at your phone while driving for just two seconds, you travel 33 meters blind – it's dangerous, it's stupid, and it needs to stop."
The mobile phone detection camera uses a high-definition camera to capture the images of the driving seat. Artificial Intelligence (AI) automatically reviews the image and detect if the person is using their phone while driving. If the automated system flags on the offending driver, the image will be reviewed by the human before sending the penalty.
Read Also: Driving in Australia with Nepali license? Check if it's valid
The high-resolution camera is capable of catching dangerous night driving in any weather conditions at speed up to 300km/h. The caught images are securely stored and managed. This road safety program aims to reduce fatal road injury and crash.
Executive Director of Transport for NSW's Centre for Road Safety, Bernard Carlon said to media,
"We need to see an abrupt behavioral change from motorists to save lives. While drivers caught on camera get a warning now, NSW Police will continue to issue fines for illegal mobile phone use as part of their regular operations."
The mobile phone detection camera will progressively expand to check an estimated 135 million vehicles by 2023.
NepaliPage,connects Australian Nepalese Community & Australian Nepalese Business Globally
Disclaimer: NepaliPage.com (नेपालीपेज डटकम) is a Nepalese Community website aggregating Nepalese Australian affairs including Australian Nepali Community News, Migration opportunities in Australia, Nepali International Students, Nepali home and garden, Nepali mortgage and real estate tips, tricks, and services, Travel, Entertainment, Nepalese Events, blogs, interview and many more. None of our stories is tailored expert advice for your circumstance, and cannot be taken as legal, migration, or any other expert advice. By nature, all of our contents provide general information on related topics from the various verified sources. We do not offer direct employment opportunities, Australian VISA help, and Migration assistance.