Even though Nepal may not be a country that most people worldwide are familiar with, the Nepalese people continue to work hard to make their names memorable and represent the nation worldwide.
People from Nepal inhabit every continent, including the USA, and make Nepal proud of kindhearted and hardworking citizens. Some of them have significantly impacted the state due to their dedication, talent, and long hours of hard work. A few Nepali-origin individuals have made Nepal proud by making substantial contributions to their respective fields in the United States of America.
Here we have listed the top 7 notable Nepalese in USA, who have marked their name on the political and entertainment platforms of the USA.
Hari Bhandari 
Born on 1977, October 1, Harry Bhandari is an American politician, a Member of the Democratic party, and a Member of the Maryland House of Delegates representing the 8th District in 2019. Bhandari is indeed the first Nepali American legislator in the US.
Since 2018, he has served as a Baltimore County State Central Committee member. Previously, Bhandari was the national secretary of the Young Democrats of America Minority Caucus. In 2019, he became the first Nepalese American state legislator upon taking office as a state representative.
Read Also: Nepalese in Australia can apply Diversity Visa lottery 2023
He founded Nepali for Hillary during the 2016 presidential election and actively mobilized volunteers across a dozen states in the U.S. Johns Hopkins University is his alma mater.
He is a Ph.D. student at the University of Maryland, Baltimore County, studying Language, Literacy, and Culture.
Kiran Chhetry 
Born in 1974, August 26, Kiran Carrie Chetry was a cable news anchor for the CNN channel.
The first position Chetry held was at News 21 in Rockville, Maryland. Her next stop was WICU-TV in Erie, Pennsylvania, where she became the main anchor and health reporter. In 1997, she received the Best Enterprise Reporting award from the Pennsylvania Associated Press Broadcasters Association for her "Young and Hooked," about smoking teenagers.
After leaving WICU-TV in 1999, Chetry worked as a morning anchor and reporter for KXTV in Sacramento. Chetry appeared on Fox News Channel on March 8, 2001, when he reported eating ice cream. After that, Chetry was awarded the Making our Mark (MOM) Award from the Association of Nepalis in the Americas.
While at Fox News, Chetry worked as a rotating anchor for Fox News Live and Fox & Friends First in the early morning. In late 2005, she co-hosted the network's Saturday breakfast news show, Fox & Friends Weekend.
Bodhraj Acharya 
Born on 1977, April 21, Bodhraj Acharya is a professional working in laboratory medicine, Cell Biology and Chemistry. Throughout his career in the United States, he has received many awards, grants, and fellowships. He has published numerous articles, patents, and abstracts in the field. Previously, he was the clinical laboratory manager at the cardiac hospital in Nepal.
In 2010 he earned a KNU scholarship award to study PhD in biomedical sciences, and in 2013, he earned KNU best award with KNU Cell-Matrix Winter Seminar Award in 2014.
Daya Vivian Vaidya 
Born in 1980, May 20, to a Nepalese family in Kathmandu, Daya was moved to Oakland, California. When she was eleven, she began performing in plays and musicals, and she studied tap, ballet, contemporary, and hip-hop.
After graduating from UCLA with a dance major, she danced on scholarship at Alvin Ailey American Dance Theater in New York City. She earned a BFA in Theater Arts from the University of California.
Read Also: The illegal promise of a Nepali American Dream
Daya started her television career in 1998 as Dr Johnson character in One World. In contrast, she got a break in the movie through the role of Waitress in Leprechaun in the Hood (2000). However, she got a rampo popularity through her television role as Nina in Unforgettable (2011).
Prabal Gurung 
The son of Nepalese parents, Gurung was born in Singapore on March 31, 1979, and grew up in Kathmandu, Nepal.
The New York City-based designer attended Parsons School of Design and completed an internship with Donna Karan in New Delhi in 1999.
After an apprenticeship with Cynthia Rowley, he worked five years as a design director for Bill Blass. He released PRABAL GURUNG with FLAG Art Collection in February 2009.
He has also designed for the first lady Michelle Obama and the Duchess of Cambridge, Kate Middleton, been named a finalist for the Cooper-Hewitt National Design Award (2012), won the CFDA Swarovski Award for Women's Wear (2011), won the Drawing Award from the Creativity Center (2015), and worked with Lane Bryant (2017), Target (2013), and MAC Cosmetics (2014).
His designs were nominated for the 2010 CFDA/Swarovski Womenswear Award and won the Ecco Domani Fashion Fund Award. For the 2011-2012 CFDA Fashion Incubator, he was selected by fashion editors, retailers, designers, and businesspeople. The 2010 CFDA/Vogue Fashion Fund selected Gurung as runner-up in November 2010.
Parag Pathak 
Born in 1980, Parag A. Pathak is the MIT Professor of Economics affiliated with the National Bureau of Economic Research and co-founded and directed the market design working group.
Pathak was born and raised in Corning, New York. Originally from Kathmandu, Nepal, his parents emigrated to the United States. Having received a fellowship from The Paul & Daisy Soros Fellowships for New Americans, Pathak has earned two degrees at Harvard University, including a bachelor's and Masters's in Applied Mathematics.
Co-founder and former director of MIT's School Effectiveness and Inequality Initiative at MIT, which studies the economics of education and human capital and income distribution in the United States.
Lujendra Ojha 
Born in 1990, Dr Lujendra Ojha is a planetary scientist enrolled in a graduate program at Georgia Institute of Technology; as an undergraduate under the direction of planetary geologist Alfred McEwen, he discovered that water on Mars includes current, seasonal, surface liquid brine flows.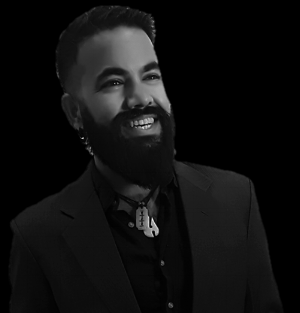 The Office of the Governor has recognized him with a Douglas A. Ducey (Governor, AZ) award. While in 2015, he received a "Research Excellence Award" from the National Science Foundation. In 2011 he was honoured with the "Honorary Presidents Award" from the University of Arizona.
NepaliPage,connects Australian Nepalese Community & Australian Nepalese Business Globally
Disclaimer: NepaliPage.com (नेपालीपेज डटकम) is a Nepalese Community website aggregating Nepalese Australian affairs including Australian Nepali Community News, Migration opportunities in Australia, Nepali International Students, Nepali home and garden, Nepali mortgage and real estate tips, tricks, and services, Travel, Entertainment, Nepalese Events, blogs, interview and many more. None of our stories is tailored expert advice for your circumstance, and cannot be taken as legal, migration, or any other expert advice. By nature, all of our contents provide general information on related topics from the various verified sources. We do not offer direct employment opportunities, Australian VISA help, and Migration assistance.