Though living Australian life, America is in the heart of many Nepalese in Australia. No wonder, America is so appealing, everyone in this world want to be in America. For many of those who dream to live an American life Diversity Visa Lottery 2023 is another option of hope.
Though there are some available options and pathways for Australian permanent residency, still this is out of hand for many Nepalese students and other visa holders. Diversity Visa Lottery 2023 is another ray of hope for them to make the American Dream true. There is another option for Nepalese living in Australia but not permanent residents and citizens to migrate into Canada. Canada is offering 401,000 permanent residency visas this year and many Nepalese already got their Canadian permanent residency from Australia.
Submitting an application for Diversity Visa 2023 (DV 2023) would be one of the good ideas for those living in Australia on student visas and other temporary visas. Recently, The US has opened the country's popular migration intake program Diversity Visa 2023 (DV 2023). Nepalese living in Australia on different visas are eligible to take part in. In America, the Nepalese immigrant rate is low and are in priority to make the US population diverse. Nepalese citizens living and studying in Australia are eligible for Diversity Visa Lottery 2023.
Trying luck for American permanent residency through DV lottery 2023 option is now available for Nepalese students in Australia
Nepalese students in Australia eligible for DV lottery 2023
Nepalese students studying in various Australian universities and colleges are eligible for American Diversity Visa Lottery 2023, as they hold Nepalese citizenship. It's available for all Nepalese around the world, no matter where they living on what visa. Anyone in Australia interested to try luck now have the option to submit their entry for US DV Lottery. If selected can move permanently to the US from Australia. The only thing you need to do is submit your Diversity Visa lottery 2023 before November 9, 2020.  
Read Also: The DV 2023 Program: Overview, eligibility, deadline, and ineligibility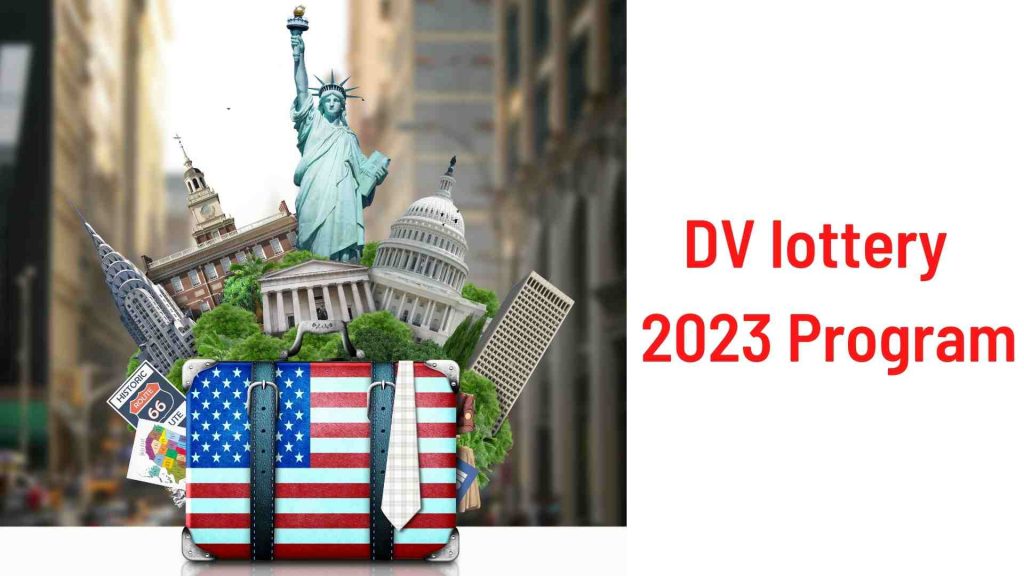 Its Diversity Visa lottery 2023 time 
Though the DV lottery 2023 started on October 6, 2021, you still have weeks to submit your application for DV lottery 2023.  
Diversity Visa lottery 2023 opening date:  Eastern Daylight Time (EDT), Wednesday, October 6, 2021.
 Diversity Visa lottery 2023 closing date: noon Eastern Standard Time (EST) on Tuesday, November 10, 2021. 
Document required to apply for Diversity Visa lottery 2023
To apply for the American permanent residency lottery, popularly known as the DV visa lottery 2023, you need your Nepalese passport. To be eligible for this visa lottery, you must have year 12 graduate, so you need at least certificates and transcripts to confirm you have passed plus2 level. While filing the form, you need to enter your passport number, country of issuance, and passport expiration date. 
Apply online for Diversity Visa lottery 2022 
There is no cost associated to submit the DV lottery 2023 entry you can do it through the government website www.dvlottery.state.gov. This is a simple online application, just follow the requirements before you submit finally because once submitted you can not edit the entry. To know more about it Click Here 
NepaliPage,connects Australian Nepalese Community & Australian Nepalese Business Globally
Disclaimer: NepaliPage.com (नेपालीपेज डटकम) is a Nepalese Community website aggregating Nepalese Australian affairs including Australian Nepali Community News, Migration opportunities in Australia, Nepali International Students, Nepali home and garden, Nepali mortgage and real estate tips, tricks, and services, Travel, Entertainment, Nepalese Events, blogs, interview and many more. None of our stories is tailored expert advice for your circumstance, and cannot be taken as legal, migration, or any other expert advice. By nature, all of our contents provide general information on related topics from the various verified sources. We do not offer direct employment opportunities, Australian VISA help, and Migration assistance.