Canada plans to invite more immigrants as permanent settlers into the country to help the economy to recover from the COVID-19 pandemic impact. According to the Canadian government, immigration levels plan the country wants to welcome 401,000 permanent residents in 2021. Under the 2021-2030 Immigration Levels Plan the country will provide 411,000 permanent residency places in 2022 and 421,000 places for the year 2023. This is much higher than the current level of permanent migrant intake, in the 2019-2021 levels plan Canada aimed to provide 350,000 places in the year 2021.
In the year 2019, Canada achieved the highest level of permanent resident admissions compares to recent past years. In 2019 a total of 341,180 people from overseas granted Canadian permanent residency visas, which is 6.3% more than granted in 2018. Canada aims to welcome immigrants at the rate of 1% of its population each year.
Read Also: Migration Canberra: critical skill list 2021 not exciting
The Canadian government considers immigration is crucial for the country to make it's economy competitive with other global economic forces. To help communities and industries In a statement Canadian government commit 'a continued focus on innovative and community-driven approaches to address diverse labour and demographic needs across the country.' Canadian Minister of Immigration, Refugees and Citizenship Marco E. L. Mendicino said, "Immigration is essential to getting us through the pandemic, but also to our short-term economic recovery and our long-term economic growth. Canadians have seen how newcomers are playing an outsized role in our hospitals and care homes, and helping us to keep food on the table. As we look to recovery, newcomers create jobs not just by giving our businesses the skills they need to thrive, but also by starting businesses themselves. Our plan will help to address some of our most acute labour shortages and to grow our population to keep Canada competitive on the world stage."
Read Also: Tasmania revising nomination criteria for 491 and 190 visa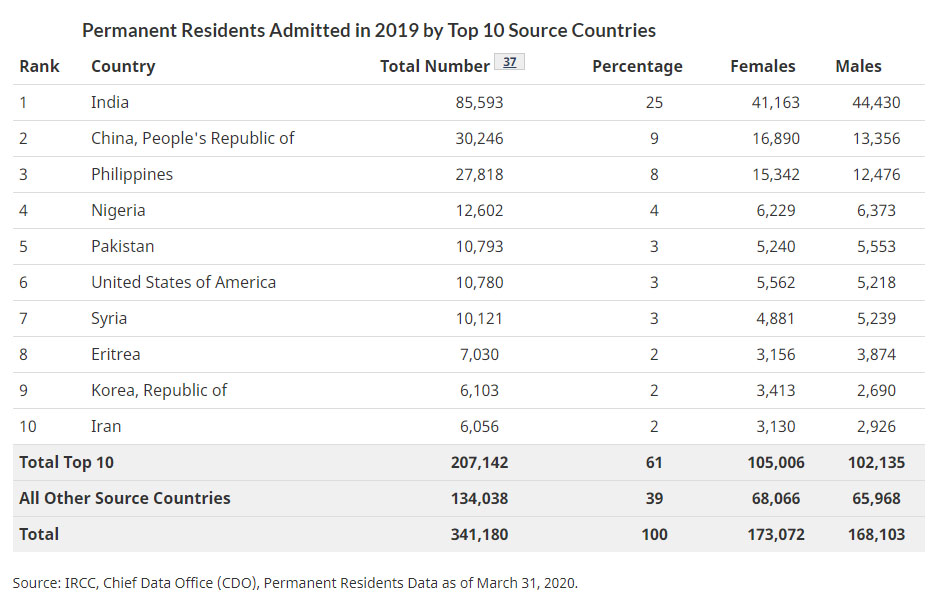 To help in recovering the economy, in a post-COVID-19 new normal situation many European along with Canada now focused on permanent immigration. Though, Australia has relaxed work limitation rules for international students and temporary visa holders to support industries to cope with the worker shortage. Australian measures to restrain permanent migration, many Nepalese students with dreams to settle in Australia are now eyeing Canada as a practical option for permanent residency. Many Nepalese international students moved to regional areas to make themselves eligible for regional temporary skilled visas. The majority of them now eyeing Canada as a skilled migration process has commonality.
Despite the Covid-19 pandemic and consequent lockdown in the nation, Canada did not stop the application process and granting permanent residency. Whereas, Australia has squeezed the process and implemented a regional migration policy that extends temporary residency time.
To know more about immigration in Canada click here.
NepaliPage,connects Australian Nepalese Community & Australian Nepalese Business Globally
Disclaimer: NepaliPage.com (नेपालीपेज डटकम) is a Nepalese Community website aggregating Nepalese Australian affairs including Australian Nepali Community News, Migration opportunities in Australia, Nepali International Students, Nepali home and garden, Nepali mortgage and real estate tips, tricks, and services, Travel, Entertainment, Nepalese Events, blogs, interview and many more. None of our stories is tailored expert advice for your circumstance, and cannot be taken as legal, migration, or any other expert advice. By nature, all of our contents provide general information on related topics from the various verified sources. We do not offer direct employment opportunities, Australian VISA help, and Migration assistance.