DV 2023 program makes up to 55,000 Diversity Visas (DV) available to citizens from low-immigration countries seeking to immigrate to the United States this year.
As part of its Diversity Immigrant Visa Program, the Department of State conducts a lottery for all visas at the beginning of every federal fiscal year (October). After being selected, a person can apply for their green card (i.e., a permanent residence status). As long as you are from an eligible country (oversubscribed countries are not eligible, so the US changes country list each DV program year) and have a high school diploma (or the equivalent) or two years of work experience, you can register.
Following the congressional mandate, the Diversity Immigrant Visa Program is administered annually by the U.S. Department of State following the Immigration and Nationality Act (INA). This lottery makes up to 55,000 Diversity Visas (DV) available to citizens from low-immigration countries seeking to immigrate to the United States every fiscal year. A DV visa allows a foreign national to become a permanent U.S. resident.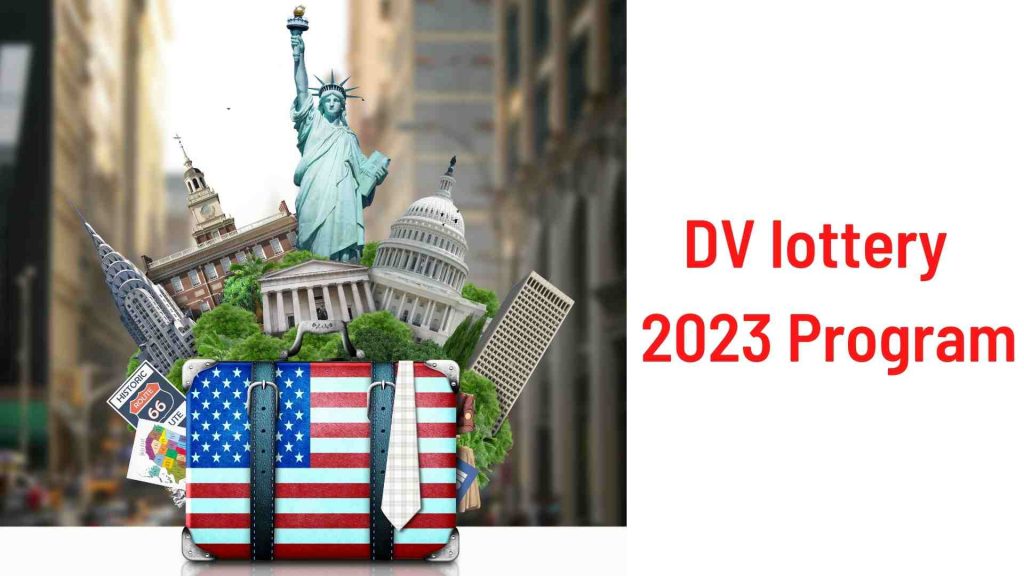 DV visas are available to applicants who meet the simple but strict requirements for obtaining various immigrant statuses. Selection for DVs is made through a computer-generated lottery drawing. There are six geographic regions where visas are distributed, with a higher proportion going to countries with low migration rates. In the past five years, no visas were granted to passport holders of nations that have sent over 50,000 immigrants to the U.S. Each country in a region may not obtain more than seven per cent of the diversity visas available during any given year.
The procedure for entering the lottery for DV-2023 is given below. Applications will be accepted from noon Eastern Daylight Time, Wednesday, October 6, 2021, through noon Eastern Standard Time, Tuesday, November 9, 2021.
Overview of the DV 2023 program
A statutorily created program, the Diversity Immigrant Visa Program, is administered annually by the U.S. Department of State. There is a particular class of immigrants known as "diversity immigrants" in Section 203(c) of the Immigration and Nationality Act (INA). They originate from countries with historically low rates of immigration to the United States.
The Diversity Visa Program (DV) offers up to 55,000 Diversity Visas (DV) in Fiscal Year 2023. Registration for the Diversity Visa Program is free. A DV is only available to selected applicants (selectees) if they meet simple but strict eligibility requirements.
The Department of State conducts random computer draws to select selected candidates. Six geographic regions receive diversity visas from the U.S. Department of State. No single country may be awarded more than 7 per cent of the DVs available to it in a given year.
DV 2023 program ineligible countries
The list of countries who are forbidden from the DV 2023 program are:
Bangladesh
Brazil
Canada
China (including Hong Kong SAR)
Colombia,
Dominican Republic
El Salvador
Haiti
Honduras
India
Jamaica
Mexico
Nigeria
Pakistan
Philippines
South Korea
United Kingdom (except Northern Ireland) and its dependent territories
Venezuela
Vietnam.
However, the natives of Macau SAR and Taiwan are eligible to apply for the E-DV 2023!
Read Also: DV Result 2022 Out, Check your DV Lottery 2022 Result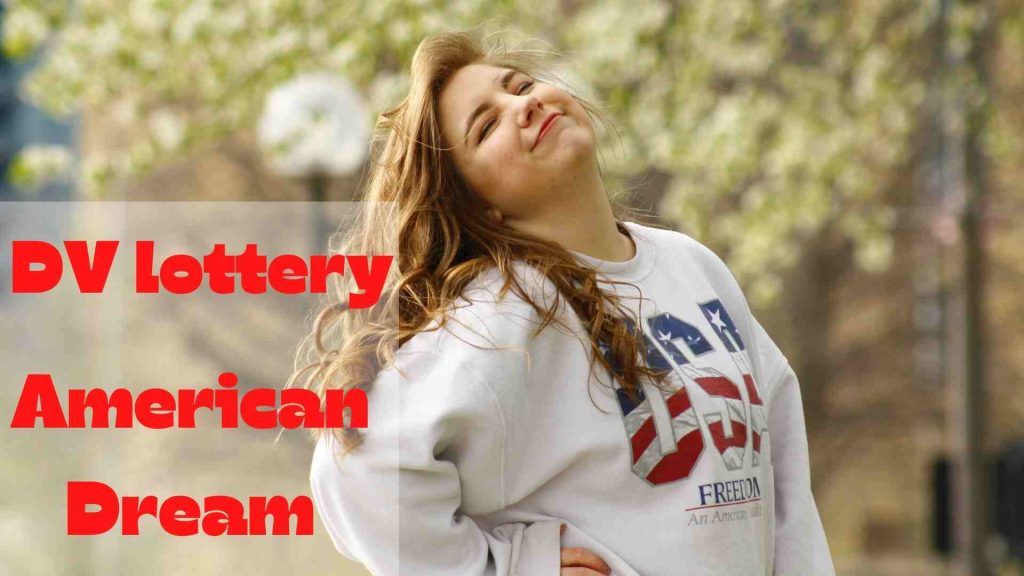 Eligibility for DV 2023 program
Requirement 1: It is possible to enter the United States as a native of a country with historically low levels of immigration.
Requirement 2: The DV program requires each applicant to meet the education and work experience requirements by:
Having completed a 12-year course of formal elementary and secondary education, or its equivalent, or another type of education equivalent, OR
Candidates must have experience in a profession requiring at least two years of training or experience is required. In conjunction with the federal government's O*Net Online database.
Deadline for DV 2023 program: Finale date for the DV Lottery
Applications must be submitted online. Applicants will need to submit entries by noon Eastern Daylight Time (EDT) (GMT-4), Wednesday, October 6, 2021, and noon Eastern Standard Time (EST) (GMT5), Tuesday, November 9, 2021.
The website is usually slowed down with heavy demand around the final week of the registration period. Entries that arrive late or by mail cannot be handled.
In each entry period, a person is only allowed to enter once. Using sophisticated technology, the State Department detects multiple entries. DVs will not be awarded if you submit more than one entry.
Eligibility for the DV-2023 program: completing your electronic entry
DS-5501, or Electronic Diversity Visa Entry Form (E-DV Entry Form), can be submitted online at dvprogram.state.gov. There will be no consideration of incomplete submissions or submissions received via other means.
Online entries are free. You will not submit your application if you use an outdated browser (Internet Explorer 8).
You must include all the following information. You will not be eligible for a DV if you fail to have all the required information.
Name – First name, last name, and middle name
Gender – Male or Female
The date of your birth – the day, the month, the year.
Your city of birth.
Your country of birth
The country where the DV program is available
A valid, unexpired international travel passport with a passport number, country of issuance, and expiration date.
Photograph(s) of the entrant (1200×1200 or 600×600)
Mailing Addresses
Your current country of residence.
Include a telephone number (optional).
Please provide an email address.
You have attained the highest education level to date
Marital status at present (Single, married, divorced)
The number of children (legal, adopted)
Following the selection of your entry, you are directed to a verification page that provides further instructions and information on fees associated with immigration to the United States. The Department of State will notify selected applicants of their DV-2023 selection ONLY through the Entry Status Check.
By September 30, 2023, all selectees must obtain visas, including their family members. Department of State is not permitted to issue any DVs after this date or approve any adjustments, nor can relatives get DVs to follow-to-join the principal applicant in the United States.
Photograph (Image) Submission for the DV 2023 program
Digital photographs can be taken or scanned with a digital scanner as long as they meet all the requirements (within the last six months).
Digital images or photos must meet the following standards,
Colour photographic image
The point of focus
Ahead should measure 22 millimetres to 35 millimetres in width, between 50 and 69 per cent of the image's height.
A recent photograph of yourself that reflects your current appearance (i.e. your photographs should not be less than six months old.)
Photos that are taken against a plain white or off-white background
Looking directly into the camera in a full-face shot
Keep both eyes open and maintain a neutral expression on the face
The clothing taken in should be what you usually wear daily.
Unless you wear religious garb every day, no uniforms are allowed in the image.
If worn daily for religious reasons, don't wear a hat or head covering obscures hairline or hair. Be sure to show all your faces; additionally, you must have no shadows cast by your head covering.
You are not permitted to use headphones or other wireless hands-free devices to take photos.
Take off your glasses.
Your photo may show items such as hearing aids or similar objects.
The digital image you submit for your entry when uploaded must be of:
File format: JPEG (.jpg)
The file size doesn't exceed 240 kB (kilobytes)
Symmetrical (height and width in proportion to each other) dimensions of 600×600 pixels.
The DV lottery 2023 has begun, don't leave the work for the deadline, hurry, and get it done beforehand. However, if you are confused about the entire filling process, do let us know in our comment section below!
NepaliPage,connects Australian Nepalese Community & Australian Nepalese Business Globally
Disclaimer: NepaliPage.com (नेपालीपेज डटकम) is a Nepalese Community website aggregating Nepalese Australian affairs including Australian Nepali Community News, Migration opportunities in Australia, Nepali International Students, Nepali home and garden, Nepali mortgage and real estate tips, tricks, and services, Travel, Entertainment, Nepalese Events, blogs, interview and many more. None of our stories is tailored expert advice for your circumstance, and cannot be taken as legal, migration, or any other expert advice. By nature, all of our contents provide general information on related topics from the various verified sources. We do not offer direct employment opportunities, Australian VISA help, and Migration assistance.