After getting married, the best part is probably planning a honeymoon. Finding a destination that you and your better half will both enjoy can also be a bit exhausting. If everything isn't perfect during the trip, it could ruin your mood. That wouldn't be good, would it? We have compiled a list of informative honeymoon travel blogs to help you plan your honeymoon. Check out these honeymoon articles by Nepali Page for every detail of where to stay.
By looking at comparison tables, offbeat experiences, local charms, tips, and prices, you can narrow your picks. Here's to all the newlyweds out there planning their idyllic vacations: it's all about finding a hotel where you can stay with your spouse. If you haven't started planning the romantic escape with your better half yet, these honeymoon destination hotel blogs are sure to entice you.
Rupakot resort, Pokhara
A 25-acre resort on the hills of Rupakot in Pokhara, Rupakot Resort is set on a peaceful land.
A scenic view of the Annapurna Mountain range is available from Rupakot, near Begnas, Rupa, and Fewa lakes. Rupakot has one of the best views in Pokhara, so it's an excellent place for anyone. Unlike other resorts in Nepal, Rupakot offers an experience that very few others can match. A thriving ecosystem home surrounds the Rupakot resort to various animals. You might see some of them during your stay.
From its 180 acres of space to its relaxing atmosphere, Rupakot Resort facilitates an unforgettable experience. A world-class retreat starts with a warm welcome at Rupakot's reception and ends with a peaceful walk to your room.
Rupakot package for the honeymooners – 'The Romance Package'
Rupakot's natural beauty allows you to spend magical moments together. During your Rupakot Honeymoon, not only will you spend quality time together, but you will also be able to create some unforgettable memories above the beautiful lakes and under the mesmerizing mountains of Rupakot.
A night at the hotel will cost around Rs.10,000 per night, which includes,
Best View-Deluxe Room
Panoramic Restaurant (breakfast and dinner)
Romantically decorated rooms
Dinner with a bottle of wine
Yoga and meditation sessions every day
A 30-minute steam or sauna session.
A walk to the Kot Bhairav Temple every morning
Internet access, swimming pool
Transfer between Rupakot Resort and Pokhara International Airport / Lakeside
Note: Prices are subject to change as determined by Rupakot resort.
Meghauli Sarai – the Jungle resort
You can see Chitwan National Park's heart and a large expanse of rippling water from Meghauli Serai, located on the banks of the river Rapti. In Chitwan National Park, a jungle safari resort has been built to showcase the park's natural beauty. Moreover, it offers uninterrupted views of the jungle.
A handpainted chandelier made of 10,000 handmade Nepalese beads accents the main lounge. Art and artifacts from the area are incorporated into the lodge's decor and aesthetics. The whole ambience of the resort is dominated by the sizeable Newari door that got acquired from a Tharu village. The jungle lodge in Chitwan features an infinity pool with a deck overlooking the river, where guests can view wildlife and dine privately.
Read Also: Nepal Honeymoon In 2021: 11 Alluring Places inside Nepal
For Nepali citizens, the resort offers a lucrative package every month. You can go through their official website.
The place is perfect for a honeymoon in Nepal. As in their package, you can enjoy the jungle adventures thoroughly. From enjoying breakfast in mid of the jungle to enjoying the high tea on the river bank. The hotel staff set a perfect romantic dine-in, adding more luxury and ambience to your honeymoon period.
Generally, the cost of staying at this hotel is around Rs.12,000 per night, but the price may vary depending on the package you choose. However, you can always check the best offers in Meghauli Sarai and enjoy your honeymoon.
Mystic Mountain, Nagarkot
As its name suggests, Nagarkot's Hotel Mystic Mountain is surrounded by dense greenery. Terraced fields surround a hilltop hotel, and quaint villages rise above the hills' misty clouds.
Mystic Mountain's panoramic view of the valley below combines modern luxury with nature's healing powers. On nature's lap, guests will enjoy various amenities and services. The hotel provides the perfect luxurious service to pamper guests through hiking, nature walks, and other adventurous activities.
In the mystic hotel, you can perform the activities of Hiking, Cycling, Reiki, Cycling, Meditation, Rock climbing and Gym. You can enjoy the views of the Himalayas and soak up some sun from every room's balcony terrace. The lush surroundings provide a relaxing getaway. You can even relax in your small piece of paradise in some of the rooms that have private gardens.
As the price varies, you need to constantly check their official website.
Hotel Mountain Lake & Restaurant, Manag
At the height of 3540 meters, Manang village, on the Annapurna circuit trek, is home to the Hotel Mountain Lake and Restaurant Tales Beyond the Mountains. There are several double rooms with good views, a solarium restaurant with dramatic Annapurna peaks views, and a heated dining hall.
Read Also: 7 best honeymoon destination overseas from Nepal
This hotel is blissful for couples who are always indulged in mountainous activities such as trekking. For price and room availability you can connect through their social media account as they do not have any official website.
Waterfront Resort Hotel
The hotel's 52 deluxe rooms feature balconies overlooking the idyllic Phewa lake. With a strip of golden sunlight that descends on the floor of your bedroom every morning, you'll be enveloped by nature. There are friendly staff members ready to attend to your every need throughout your visit here. You can have romantic dinner dates at the resort's three fantastic restaurants – the Aqua Bird Restaurant, Alfresco and Taal & Taal.
The attractions nearby include Phewa Lake, Tal Barahi Temple, Davis Falls, and Gupteshwar Cave. Nearby attractions include Seti Gandaki Gorge. As well as air-conditioned rooms and suites, the resort offers paragliding and horseback riding. A sparkling pool is also available for guests to relax in.
For the price, you need to check the official website of the waterfront resort. The offer provided by KGH Waterfront Pokhara included flight fare from Kathmandu to Pokhara, with two nights/3 days, stay in the resort for a price of Rs.14,999/-.
Dwarika Resort, Dhulikhel
The resort is a tranquil Himalayan retreat where nature will embrace you. You can enjoy panoramic views of sunrises and sunsets from the suites, meticulously designed. You can choose from three suites in this hotel: Junior, Executive, and Royal. During your honeymoon, Nature's Flavours, Mako's Zen, Poolside Restaurant, and Dwarika's Farm will take care of your balanced diet. Using Vedic and Buddhist techniques, the Pancha Kosha Himalayan Spa provides relaxation.
Read More: 7 affordable wedding gifts for the wedding season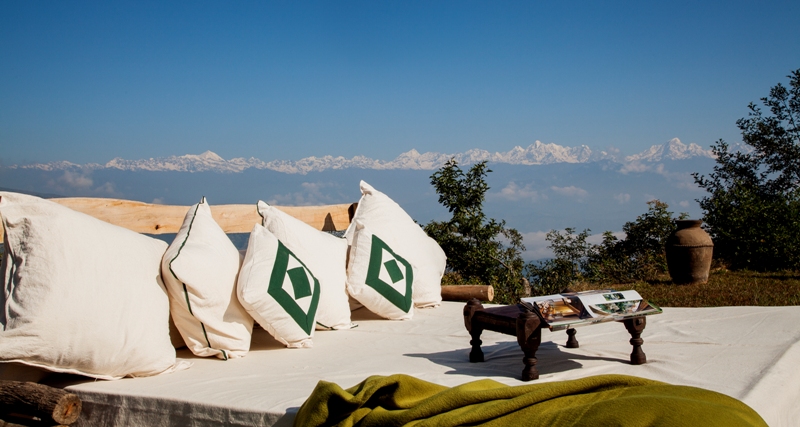 Packages offered in Dwarika Resort, Dhulikhel for the honeymooners is the "Honeymoon Package Pranaayati Package". The package includes 3 nights/ 4 days. The following are included in the honeymoon packages.
Ayurvedic consultation with an Ayurvedic doctor
Yoga and meditation sessions daily.
Restaurant Nature's Flavours (breakfast only)
Rejuvenating back massage for one session
There is a fitness centre, swimming pool, chakra sound therapy chambers, Himalayan Rock Salt Room, Garden of Nine Planets, and painting and pottery lessons.
For price and booking in Dwarika Resort, you can click here!
Park Safari Resort
Within 300 meters of Park Safari Resort, is greenery across the Rapti River. Free Wi-Fi is available throughout the resort.Park Safari Resort office is 1 kilometre away, and Elephant Breeding Centre is 2 kilometres away. Car rental, laundry and luggage storage are available at the 24-hour reception.
Packages offered in Park Safari Resort include Elephant safari, Canoe Ride, Bird watching, Jungle walk, Jeep drive, Elephant bathing, Elephant breeding centre, Gharial Crocodile Breeding Culture and Tharu Culture.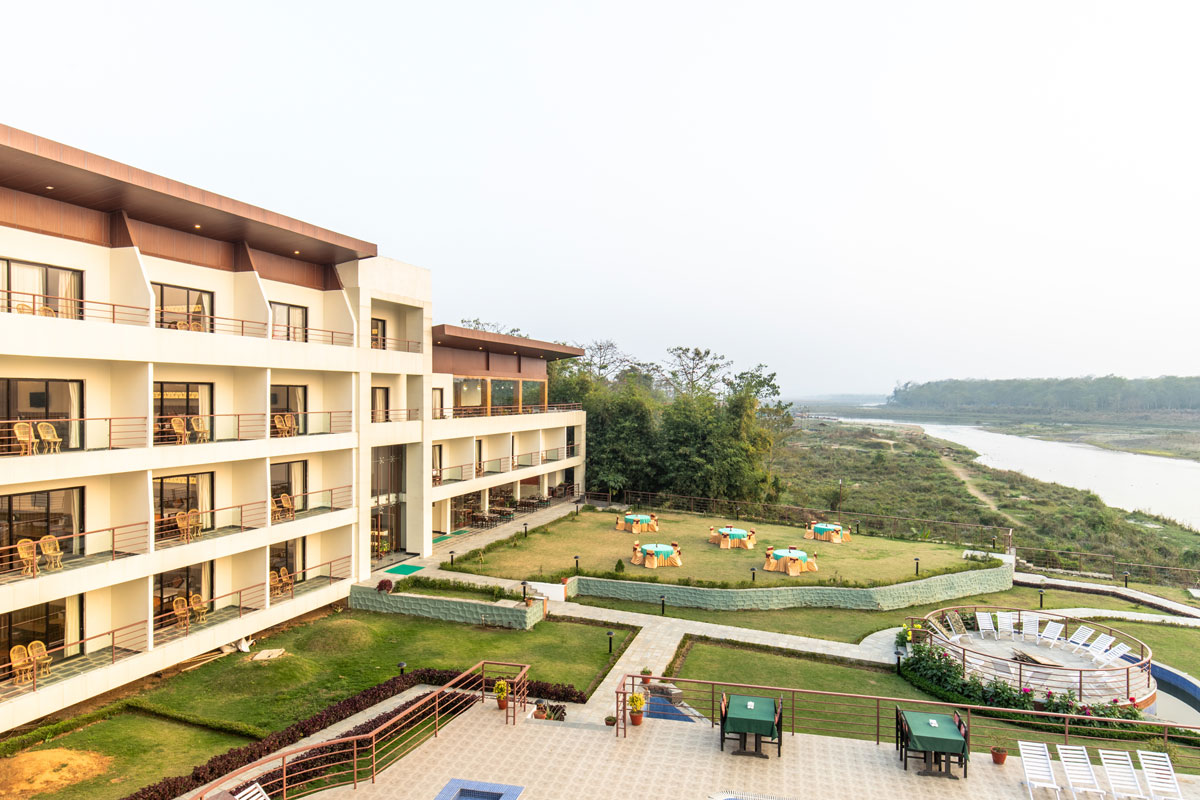 A lot of fun and learning is included during your stay at Park Safari Resort. Safaris on the back of elephants offer an unforgettable wildlife experience, where you can observe wild animals in their natural habitat. In addition to stunning water sites, the habitat consists of dense forests and rich grasslands. With the assistance of the hotel guides, you will participate in these activities and learn about the area.
The cost for the package differs season-wise. Usually, the tariff includes the following service,
Accommodations on a twin-sharing basis
Every meal (breakfast, lunch, dinner)
Programs in the jungle as described in our itinerary
Guide to naturalists
Entrance fees to national parks
All taxes levied by the government
Transportation from your destination to your starting point by tourist bus.
For a revised cost, please go through the official website of Park Safari.
Sidhartha Resort, Tikapur
'Hospitality from the Heart' is the Group's motto, and their quality services to the guests embody the mantra 'Atithi Devo Bhava' (guests are gods). As well as aesthetics and greenery, space and cleanliness are also trademarks of the Group's physical environment. Therefore, most Group's outlets offer spacious surroundings with gardens, cottages, pools, and fountains. In the same vein, the Group is equally concerned about the taste and hygiene of its food.
Read Also: 6 Apps That Will Make Travelling in Sydney Fuss Free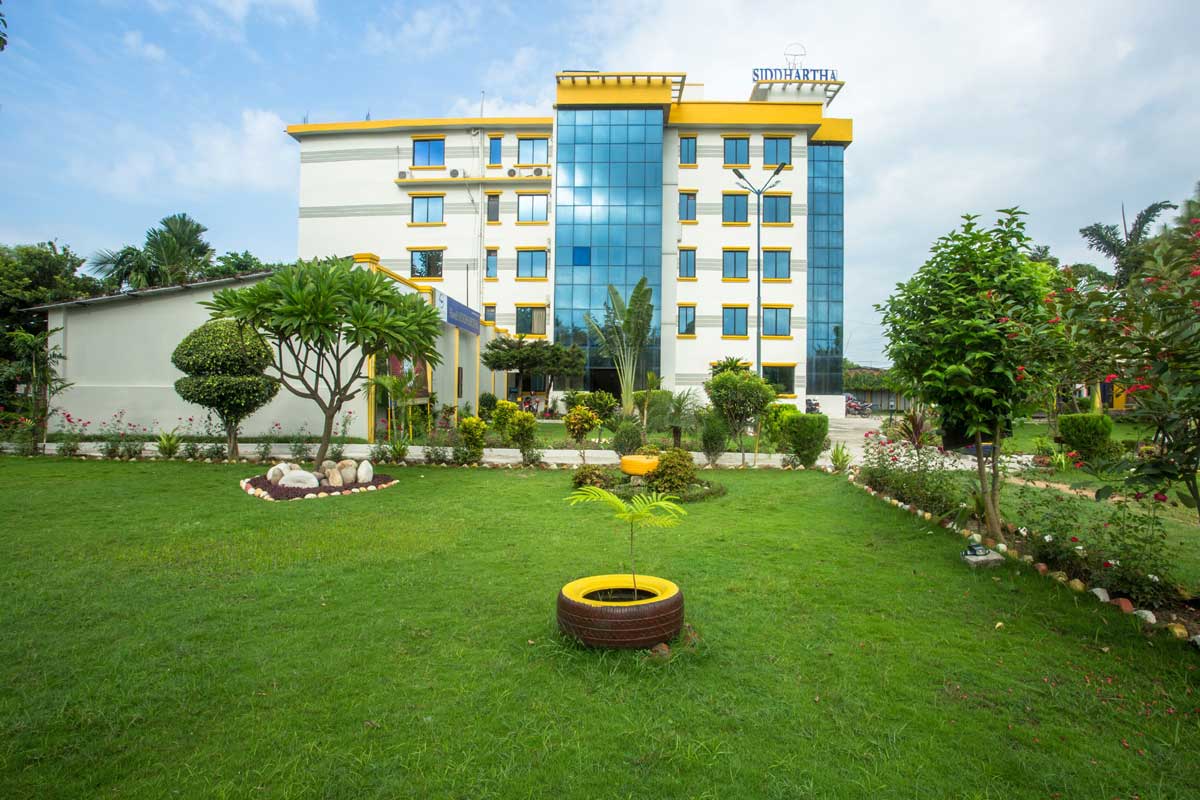 A one-stop shop for all types of visitors, Siddhartha Biz, offers a wide range of facilities and services, from dining and staying to participating in interactive events. By providing quality and affordable food and service, the Group always values every rupee spent by its clients. The hotel help with a smile, always keeping in mind the 'three Hs'; hygiene, hospitality, and happiness to meet high standards in hospitality.
The package offered by Siddharth Hotel in Tikapur starts from Rs.12,000/- per night. You can look at the offers if you want more from the hotel from their official website.
Gokarna Forest Resort, Gokarna
The Gokarna Forest Resort is tucked away in the serene Gokarna forest, once a private hunting ground for the former royals of Nepal. It offers an immersive retreat into nature from the hustle and bustle of Kathmandu, a mere 10 kilometres away.
It is impossible to go wrong with the Gokarna Forest Resort for the perfect celebration of your special occasion. In addition to our stunning resort and forest, we also offer delicious cuisine and luxurious accommodations to help fulfil your dream honeymoon.
For the price and packages, you need to contact Gokarna Resort.
Godawari Village Resort
In a lush green terraced valley surrounded by a meandering stream, with a spectacular backdrop of the Himalayan peaks, Godavari is a perfect honeymoon destination. For your honeymoon experience, Godavari Village Resort combines traditional Nepalese hospitality with international comforts and standards of luxury.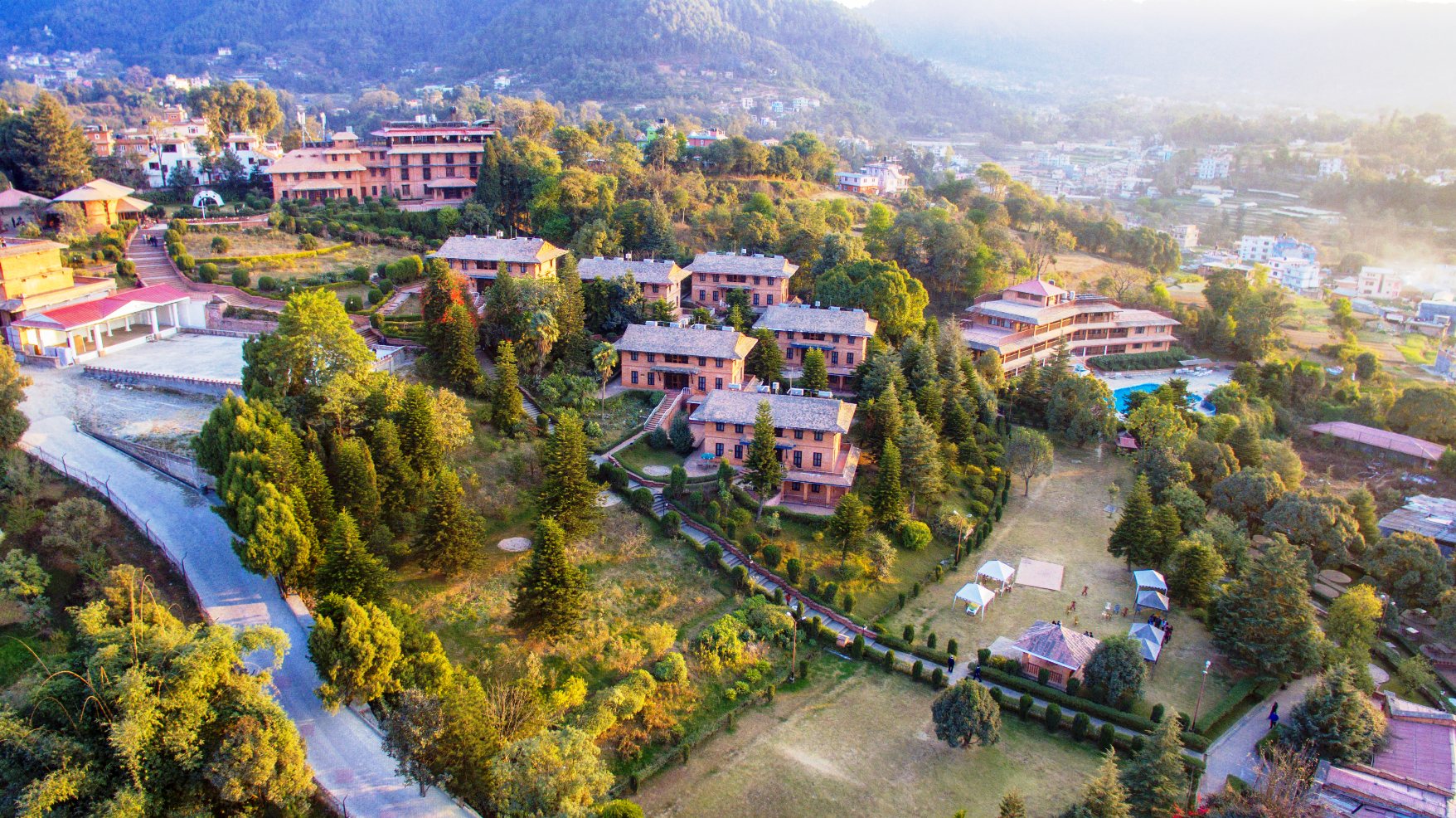 The resort offers charismatic rooms for honeymoon couples based on their budget. The resort is always eager to welcome the newlywed in their territory. As the resort is nestled away from the bustling city of Kathmandu, it's indeed a serenity for couples who are seeking a cozy place to spend quality time with their partner.
For the price, you need to connect with the Godavari Village Resort.
Honeymoon trips are a fantastic way for couples to understand each other. Couples can enjoy themselves and share their plans for a lifetime. So begin your new journey with some of the best hotels in Nepal for your honeymoon.
NepaliPage,connects Australian Nepalese Community & Australian Nepalese Business Globally
Disclaimer: NepaliPage.com (नेपालीपेज डटकम) is a Nepalese Community website aggregating Nepalese Australian affairs including Australian Nepali Community News, Migration opportunities in Australia, Nepali International Students, Nepali home and garden, Nepali mortgage and real estate tips, tricks, and services, Travel, Entertainment, Nepalese Events, blogs, interview and many more. None of our stories is tailored expert advice for your circumstance, and cannot be taken as legal, migration, or any other expert advice. By nature, all of our contents provide general information on related topics from the various verified sources. We do not offer direct employment opportunities, Australian VISA help, and Migration assistance.