Carpets, though they look trendiest and modest in setting up your home interior, take the sweat out of you when it comes to cleaning activities. Before hiring any cleaning professionals, most people take homemade approaches to get it sorted, while the remaining leave it neglected. You need to clean your carpets every once in a while to keep your surroundings clean and healthy, so what you can do is hire a Nepali carpet cleaning company in any location of Brisbane, Sydney, Melbourne, and Canberra to accomplish the job.
If you are uninterested in getting professional assistance, you can undertake the carpet cleaning task yourself with the DIY approaches. If you are uninterested in hiring a professional from a company, what you can do is approach an individual Nepali carpet cleaner to get the carpet professionally cleaned at a much affordable price. We know that despite feeding in the best efforts in cleaning the carpets, we can ultimately become the victims of sudden accidents.
Read Also: Tradie Job: Window Cleaning in Australia
Remember, an excellent Nepalese carpet cleaner in Sydney offers you helpful advice and instructions to preserve your carpet and helps in combatting the dirty grits of your floor. However, before assigning any duty to the carpet cleaner, here are a few tips & advice that might save your cost on or before hiring the carpet cleaner.
#1. Never rub the urine stain
Urine stains are notoriously difficult to remove. The best process is to use a damp cloth to absorb the urine stains and apply a lukewarm towel over the stain. Wash the area with lukewarm water after using a urine cleaning detergent. Be sure to read the detergent's instructions before you use it.
#2. Take a quick reference from your friends
Ask a friend for a referral. Consult friends and family members to see if they had their carpets cleaned recently. It doesn't matter if they had good or bad experiences. In addition, you can be sure that their review of the carpet cleaning company is not a paid advertisement for the carpet cleaning company.
#3. Look out for great discounts
If you have framed a mindset to get your carpets cleaned professionally, call around to a few different companies. There may be a current promotion, such as a discount on multiple rooms or your first carpeted room for free. A few Nepali carpet cleaning companies will provide one free carpet cleaning service to get you to hire them for the additional rooms.
#4. Go through the components of the used chemicals
However, before assigning the carpet cleaning task to any Nepali carpet cleaner, one must know the chemicals used to clean your carpet. As you lack attention in the carpet cleaning section might totally and brutally ruin your carpets. As an attention homemaker, always know what ingredients are in the cleaning agents when getting the carpets cleaned. The experts also suggest using alternate environmentally friendly products, such as salt and baking soda, whenever possible.
Read Also: Popular Jobs for International Students in Australia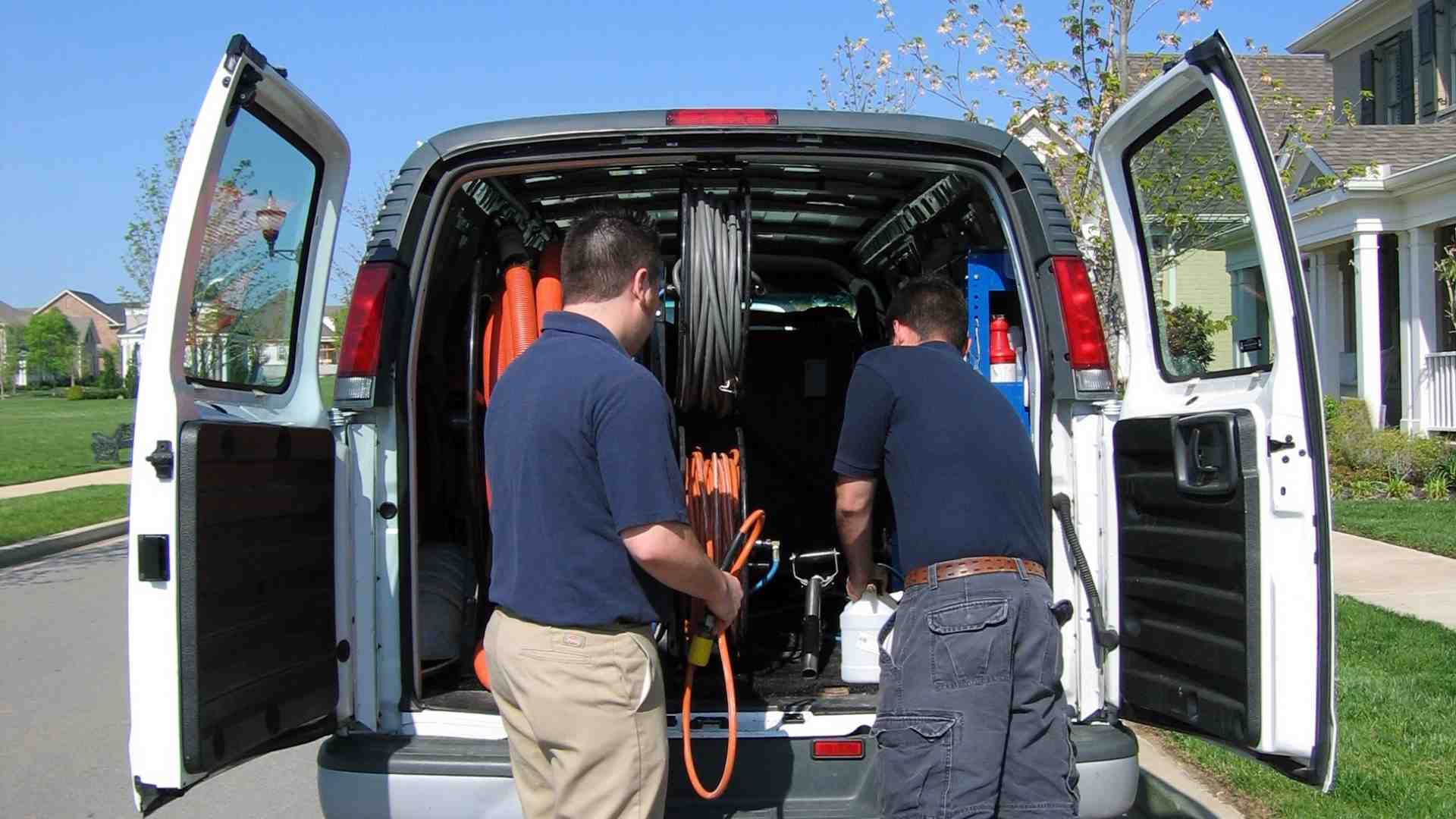 #5. Always take up FREE coupons
Check out the Internet to find coupons offered by Nepali carpet cleaners in Sydney or Melbourne. You can use these savings to lower the cost of carpet cleaning. Nepali carpet cleaning companies in Canberra often advertise special offers in local newspapers and online for new customers. Mention the coupon to the company before making payment.
#6. Go for a warranty or guarantee
If you are considering hiring a Nepali carpet cleaner service, make sure they offer a warranty. Be wary of carpet cleaning companies that do not offer a guarantee. Give the company a chance to redo the carpet if you need to make use of your money-back guarantee. Upon the second attempt, if you're not satisfied, you can request a refund.
#7. Fight with the tough stains
Using ammonia for tough stains like shoe polish is highly effective. The color is applied with ammonia mixed with lukewarm water. Rinse the carpet thoroughly to remove the ammonia and blot the stain until it disappears.
#8. Rent a steam cleaner
As long as you don't need any professional help, you can keep your carpet clean by renting a steam cleaner. Steam cleaners can be rented or borrowed at most major stores. For thorough carpet cleaning, plan on renting a steam cleaner every two to three months or rent one if you have trouble removing stains.
#9. Use of proper tools to eliminate dust mites
Dust mites are controlled by cleaning your carpets. People with allergies should take this step. Carpets can harbor dust mites. They can be removed by a professional cleaner who uses the right tools and techniques. Cleaning your rug once a year can help reduce dust mites.
#10. Taking up the vacuum job
You can make your vacuuming job easier by dividing the room into small sections. Seeing where you have vacuumed will let you know where you wasted your time. Whenever you clean your room, divide it into four quadrants if the room is square, for example. By dividing a room into quadrants, it is much easier to clean. By doing so, your cleaner cannot claim that they vacuumed very thoroughly. An area can be divided into four equal quadrants, for example, if the room is square.
Do a small test on an area not visible in your room with the solution you are preparing to use on your carpet. Some answers might cause permanent staining without you realizing it. A few minutes are required to conduct the test, but it could save you time and money.
What steps should you take when hiring a carpet cleaner in Sydney?
Professional carpet cleaning is essential in high humidity areas, and Melbourne, Sydney, Brisbane, and Canberra are not to be left out. To make your carpet withstand the burden of high humidity, a carpet technician will use the right tools and chemicals. These are developed to keep your home safe and prevent problems like mould and mildew.
Hiring a Nepali carpet cleaning company is a great way to get your house clean and your family healthy and comfortable. Consider these tips when choosing a Nepali carpet cleaning company as it ensures you with professional service at a reasonable price. So, here is some additional advice that can save you!
Step 1 — Get quotes from at least three carpet cleaning companies before choosing one to clean your carpets. Ensure you know what is included in the price and what guarantees you will receive for the work. When stains appear after the work has been done, a reputable company will return and fix the problem.
Step 2 — Asking a company, "Why should I hire you over XYZ?" is one of the most enjoyable things you can do. They are sure to squirm in their seats. As they know what makes their company better than the rest, a reputable company will have an excellent response ready for you.
Step 3 — Read GOOGLE or SOCIAL MEDIA reviews. Before hiring a Nepali carpet cleaning company, make sure to read their online reviews that provide information specific to your area. In doing specific research on the service providers in your town, you will better understand the company you are hiring and its reputation for good customer service.
Read Also: 
Your role and responsibilities after hiring a carpet cleaner
#1. Be sure to protect your most fragile items before a carpet cleaner enters your home. Make sure the breakable objects are moved safely out of the way, and make sure a path is cleared around end tables you don't want to be scratched. Professionals don't typically leave behind any traces of their presence, but it's better to be safe than sorry!
#2. Inform your cleaning professional if your floor contains electrical sockets when they arrive. These items are not to be used in the cleaning process since they cause severe damage. The professional and their equipment are both at risk, as is your home.
#3. Your carpet cleaner needs to know what caused a particular stain in your home. It is possible to remove blood stains differently from rust stains, and if the carpet specialist knows what type of paint is causing the stain, he can make sure to use the appropriate cleaner.
Keeping your family healthy and the carpets' longevity requires regular cleaning of carpets. Choosing a cleaning company based solely on price is not recommended. Consider the following tips before beginning your search, and you will be able to find the right company for your needs.
To find Nepalese Carpet Cleaning Service in your state go through the following state pages: 
NepaliPage,connects Australian Nepalese Community & Australian Nepalese Business Globally
Disclaimer: NepaliPage.com (नेपालीपेज डटकम) is a Nepalese Community website aggregating Nepalese Australian affairs including Australian Nepali Community News, Migration opportunities in Australia, Nepali International Students, Nepali home and garden, Nepali mortgage and real estate tips, tricks, and services, Travel, Entertainment, Nepalese Events, blogs, interview and many more. None of our stories is tailored expert advice for your circumstance, and cannot be taken as legal, migration, or any other expert advice. By nature, all of our contents provide general information on related topics from the various verified sources. We do not offer direct employment opportunities, Australian VISA help, and Migration assistance.