Nepalese students continue to choose Germany as a top destination for studying abroad. The country has a free educational system, more than 300 renowned educational institutions, and more than 15,000 different study programs, making it a magnet for the best students from all over the world.
The majority of countries, including Nepal, require a German student visa before enrolling in German studies.
Nationals from the European Union, Norway, Switzerland, Iceland and Liechtenstein, Australia, Canada, Israel, Japan, New Zealand, South Korea, and the United States of America are not required to have a visa to study in Germany. However, they must still possess a residence permit.
Student visas for Germany require students to meet specific requirements. As proof of your financial ability to live in Germany, you will be required to present a blocked bank account.
It is unclear to many Nepalese students what this requirement means, unable to explain it. Though the condition seems quite logical, and although at first, it might be quite difficult to meet, you'll see that it's for your good.
Read Also: Nepalese planning to migrate to Germany, be aware of the cost of living in Germany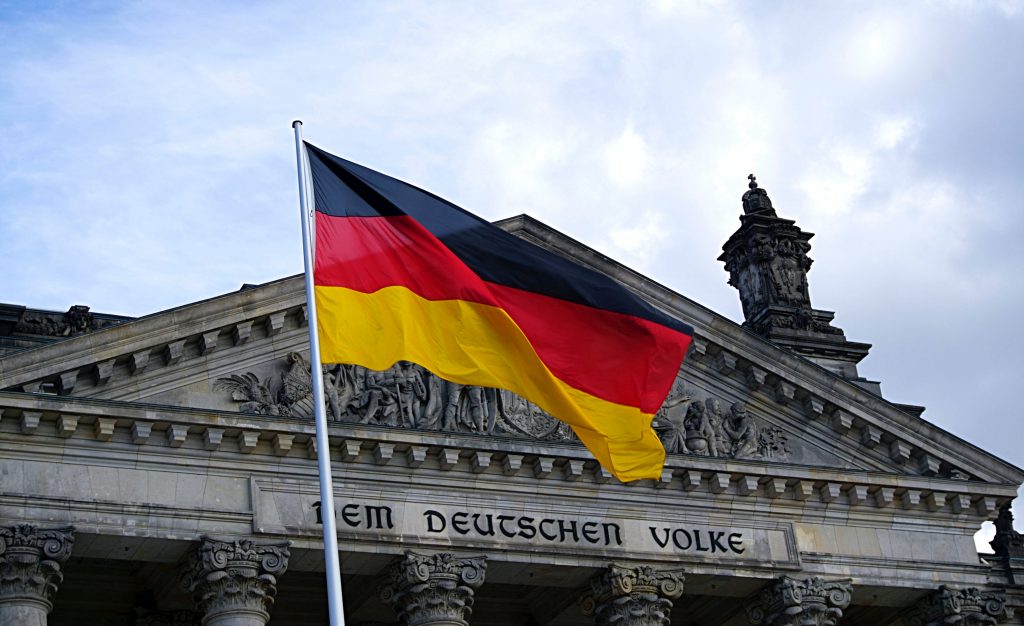 German blocked accounts: what are they?
People from countries not listed in the EU (European Union) wanting to study or work in Germany need to open a German bank block account and deposit a minimum amount. Before arriving in Germany, the Nepalese candidate may not withdraw the funds. The balance in this account is to prove the student has sufficient funds to finance themselves during their first year of study. 
The  Nepalese applicant should have enough financial backing to live a life of sound standards in Germany during the first year.
The amount required in the German blocked account
 As per recent changes by the regulatory bodies, starting from January 1, 2021, the internationals should deposit a minimum of 10,332 euros into the blocked account before arriving in Germany.
How to withdraw the funds deposited in the blocked account?
When you arrive in Germany, the first thing you need to do is open a checking account. When the blocked account is deposited with at least 10,332 euros, you can withdraw up to 861 euros per month. 
Is it possible to deposit more than 10,332 euros into the blocked account?
Your blocked account can accept deposits of up to 10,332 euros. In that case, you could also withdraw over 861 euros per month until you spend the extra money.
Bank account for international students & Nepalese  in Germany
There are three options for Nepalese citizens to open a blocked German account with the German Embassy in Kathmandu. All of these providers are approved by the German Federal Foreign Office. Here are their names:
German banks handle the blocked account opening process independently, while Expatrio and Fintiba act as middlemen between candidates and the banks.
What is the procedure to open the German blocked account?
Expatrio and Fintiba are two blocked account service providers that allow open online accounts. Deutsche Bank requires applicants to download and submit an application through the German Embassy.
Opening a blocked German bank account online with Fintiba (Expatrio offers a similar service too) is as follows:
The fintiba website has an application form for blocking accounts. Four sections need to be completed: personal information, study details, tax status in the United States, and agreements. Additionally, a scanned copy of your passport and an admission letter from the university would be required. You would receive an approval within one working day after submitting the application form.

Transfer the funds to the Fintiba account when the approval for the application is received.

The blocking confirmation will arrive once the funds have been transferred. It means you have successfully created your blocked account.
The following steps are necessary to open an expatriate blocked account through Deutsche Bank offline:
Apply for a blocked account by downloading and filling out the form

Bring two copies (one for yourself and one for the bank).

Get the documents certified at the German embassy. The documents you need are:
Completed application form

Original passport

Letter of acceptance from the university

Document confirming your source of funds (bank statement)
After the account is opened on Deutsche Bank, you must transfer the blocked amount plus the initial service charge from your blocked account to the new account on Deutsche Bank.

Complete the service activation order via the Deutsche Bank website upon arrival in Germany.
For opening the blocked account, the Deutsche Bank charges a service fee of 150 euros. Expatrio and Fintiba charge 89 euro and 49 euro respectively every 12 months. Deutsche Bank does not charge a fee, while Fintiba and Expatrio charge a monthly cost of 5 euros.
Read Also: An ultimate guide for study in Japan from Nepal, Costs, Scholarships, Job and Income
What is the process for transferring money to a block account?
Your German blocked account will be accessible through your local bank or a money transfer service like MoneyGram, Western Union, or Xoom after your blocked account application has been approved.
Transferring funds requires the following information:
Provide the account information for the recipient, including their name, address, account type, and IBAN (international bank account number).

The recipient's bank's name and address.

The recipient's bank's Swift code.
Opening the best blocked German account faster
By using the online service Fintiba and Expatrio, you can open a blocked German account much quicker than by contacting Deutsche Bank offline. 
If the application is made via an online service provider, it can take about (1-2) weeks to receive confirmation of the blocked account, and it can take up to (4-6) weeks if the application is made through Deutsche Bank. 
Having a blocked account with Deutsche Bank allows you to open it immediately upon arrival in Germany without creating a separate account. With the other two, you need to do this.
Blocked Accounts for Minors Under 18 in Germany
Under 18-year-olds can open blocked accounts. Fintiba, the provider of blocked accounts for minors, states that the only additional information required is the parent's passport, which in Nepal must have been issued after December 26, 2010, and some information about the parent since they are the direct owners of the account.
A minor may only open a checking account once they are 18 years old, so they will need to open a basic account called a Basiskonto once they come to Germany.
FREQUENTLY ASKED QUESTIONS (FAQ)
A blocked German bank account – how does it work?
For international students in Germany, a block account is a special type of bank account. The money required to cover their living expenses for one year is deposited. It serves as proof of financial resources for applying for a student visa in Germany.
What is the cost of a blocked German account?
Students with visas for Germany must deposit €10,332 or 861€ per month into the blocked account for up to 12 months after January 1, 2021.
Can you withdraw funds from a blocked Germany account?
Germany does not allow direct withdrawals from blocked bank accounts. Instead, blocked bank accounts release 853 euros per month as monthly payouts into your savings account.
NepaliPage,connects Australian Nepalese Community & Australian Nepalese Business Globally
Disclaimer: NepaliPage.com (नेपालीपेज डटकम) is a Nepalese Community website aggregating Nepalese Australian affairs including Australian Nepali Community News, Migration opportunities in Australia, Nepali International Students, Nepali home and garden, Nepali mortgage and real estate tips, tricks, and services, Travel, Entertainment, Nepalese Events, blogs, interview and many more. None of our stories is tailored expert advice for your circumstance, and cannot be taken as legal, migration, or any other expert advice. By nature, all of our contents provide general information on related topics from the various verified sources. We do not offer direct employment opportunities, Australian VISA help, and Migration assistance.