The only international airport Nepal has got a new look during lockdown due to the COVID-19 pandemic. Tribhuvan International Airport renovated and got ready for operation with social distancing measures due to the COVID-19 pandemic. While Nepal is under lockdown suspending all flights domestic and international, airport management took advantage of quietly improved facilities for domestic and international terminals. Tribhuvan international airport installed social distancing measures for the health and safety of travelers during COVID-19 flight operation. Sanitizer tunnel, social distancing markings for standing and sitting keeping at least 1.5 meters distance along with departure lounge, immigration area overhaul.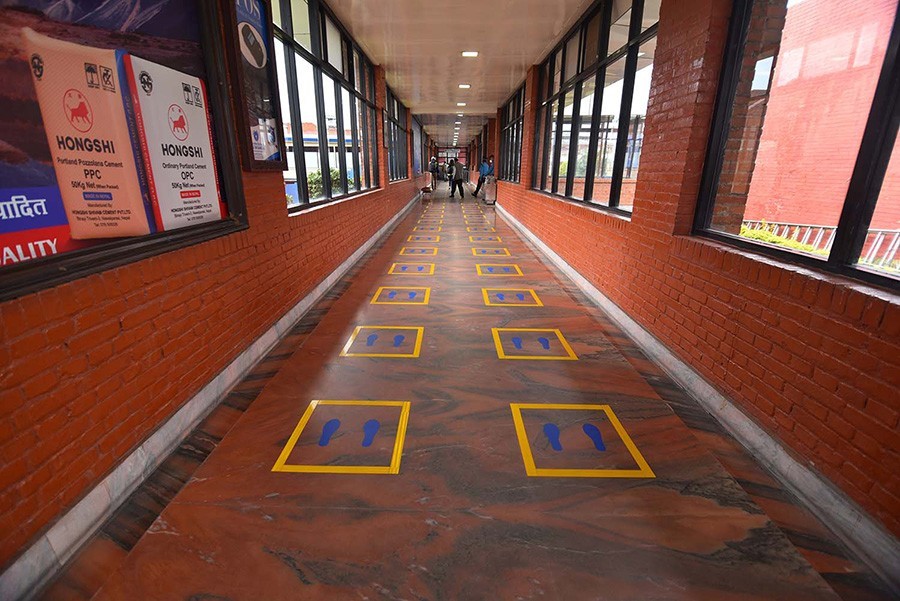 Photo Courtesy: The Rising Nepal
Kathmandu Airport also got its runway extended. The Himalayan Times quoting Dev Chandra Lal Karna, spokesperson of Tribhuvan International Airport reported its runway has been extended to 3,300 meters was 3,000 meters before the pandemic. Along with runway, the airport added more boarding gates and parking bays. TIA expects travelers would feel more comfortable after this renovation, the new walkways, restaurants, and newly built lounge.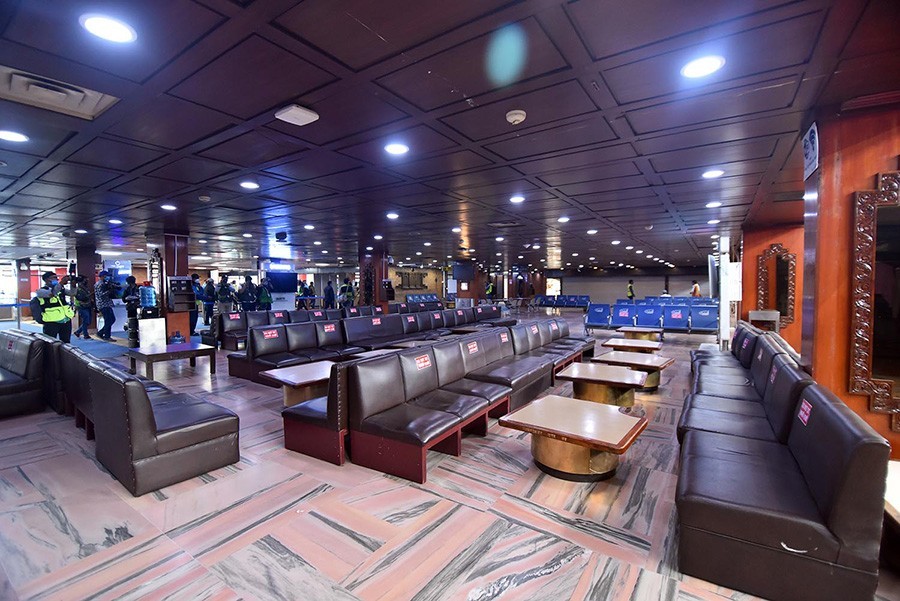 Photo Courtesy: The Rising Nepal
Though all commercial flights from and to Kathamndu airport have been suspended, about 6,000 people left the country via this airport for repatriation flights.
Due to outbreak of Corona virus in neighboring countries, TIA in associations of Epidemiology and Disease Control Division(EDCD) has activated the health desk at TIA to prevent and control Public Health Emergency. pic.twitter.com/2IrBwV9T36

— TIA,Kathmandu (@TIACAO2) January 23, 2020