For many, permanent residency in Australia is a dream come true. It's a privilege to live, travel, work and study in Australia indefinitely with all the government support and care that comes with being an Australian citizen or a permanent resident. But for many international students, it seems far from their reach even after completing their studies in Australia. To secure a permanent residency in Australia, completing a course at an Australian university is not enough. With a competitive scenario, the prominent visa subclass189 seems almost unattainable and the newly introduced regional pathway via subclass 491 may also seem impossible for many.
The best way to secure permanent residency in Australia is to align your study and skills as per the demand of the Australian job market. Many migration agents are now suggesting international students intending to live in Australia permanently not to pin hope on their university degrees. A migration expert quoted by SBS Filipino warned international students not to pin hope for permanent residency based on their business and leadership courses which are not aligned with Medium and Long-term Strategic Skill List.
Read Also: Australia granted the lowest permanent residency in a decade
After getting it tougher to be eligible for Australian permanent residency since the last couple of years many international students moving one to another state to qualify for state nomination. The majority of them enrolled in business and leadership course downgrading from their pervious qualifications to meet state nomination criteria of one year study in the state. That does not necessarily guarantee a positive outcome for state nomination for 190 or 491 subclass visa that would provide a path to remain in Australia permanently.
Read Also: Australian permanent residency seems not accessible to many international students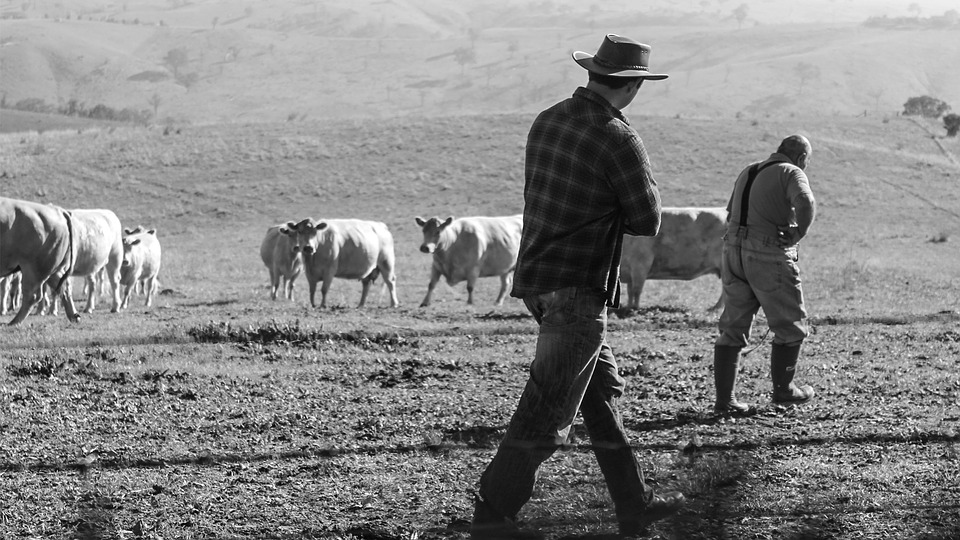 It is one side, from the international student's perspective another side of the Australian migration program shows heaps of chance to secure permanent residency in Australia as many occupations have higher quotas for a permanent visa. Such occupations not necessarily need a higher score in English Test as well as points on SkillSelect. But, yes, they need high skill and expertise. Occupation Ceiling for the migration program year 2019-2020 indicates there is a high chance to get permanent residency in Australia if your occupation falls under trade occupation or has a higher number of ceiling value. For instance, Construction Managers have a higher chance to get invited as its ceiling value is 4,983 than Engineering Managers, which has an only ceiling value of one thousand. The occupation ceiling shows a higher chance for permanent residency in Australia to some occupations such as Livestock Farmers, Construction Managers, Management Consultant, Secondary School Teachers, Software and Applications programmers, Motor Mechanics, Metal Fitters and Machinists, Carpenters and Joiners, Plumbers and Sports Coaches, Instructors and Officials. 
Read Also: No one invited to apply for thousands of Australian permanent residency visas
Occupation ceilings vs Invitations sent for the 2019-20 migration program year
| | | | |
| --- | --- | --- | --- |
| Occupation ID | Description | Occupation Ceiling Value 2019-20 | Invitations to 10/01/2020 |
| 1213 | Livestock Farmers | 5,934 | 0 |
| 1331 | Construction Managers | 4,983 | 7 |
| 2247 | Management Consultant | 5,269 | 14 |
| 2414 | Secondary School Teachers | 8,052 | 25 |
| 2544 | Registered Nurses | 17,509 | 341 |
| 2613 | Software and Applications Programmers* | 8,748 | 1,156 |
| 2713 | Solicitors | 4,650 | 11 |
| 3212 | Motor Mechanics | 6,399 | <5 |
| 3232 | Metal Fitters and Machinists | 7,007 | 0 |
| 3312 | Carpenters and Joiners | 8,536 | 0 |
| 3341 | Plumbers | 5,060 | 0 |
| 3411 | Electricians | 8,624 | <5 |
| 4523 | Sports Coaches, Instructors and Officials | 4,071 | 0 |
Source: Occupation Ceiling List/Department of Home Affairs
What is the occupation ceiling?
For permanent migration to Australia, the Australian government applies an occupation ceiling to issue invitations to apply for Australian permanent residency visas under skill independent and skilled regional (provisional). It ensures the system selects a certain number of people from a particular occupation group for permanent residency in Australia rather than dominated by a small number of occupations with candidates with high point scores. Once the number of the invitations reach to the ceiling, the Department of Home Affairs stops generating invitations to apply for a permanent residency visa for those occupation group. And, the migration invitation system starts inviting other occupation groups which may have a lower point rank than some highly demanded occupations.
Read Also: Australia refused 25000 permanent residency applications
"Occupation ceiling values are based on a percentage of stock employment figures for each occupation. Stock employment figures are provided by the Australian Bureau of Statistics, and represent the number of people employed in Australia in each occupation.", the department documents read. But state and territory nominated, employer-sponsored as well as business, investment, and innovations subclass visas either permanent or provisional not fall under the occupation ceiling.
In a nutshell, the occupation ceiling determines how many candidates from a particular occupation would get permanent residency in Australia in a year. An invitation generated each month against the occupation ceiling shows the chance to get invited to apply for a visa.
NepaliPage,connects Australian Nepalese Community & Australian Nepalese Business Globally
Disclaimer: NepaliPage.com (नेपालीपेज डटकम) is a Nepalese Community website aggregating Nepalese Australian affairs including Australian Nepali Community News, Migration opportunities in Australia, Nepali International Students, Nepali home and garden, Nepali mortgage and real estate tips, tricks, and services, Travel, Entertainment, Nepalese Events, blogs, interview and many more. None of our stories is tailored expert advice for your circumstance, and cannot be taken as legal, migration, or any other expert advice. By nature, all of our contents provide general information on related topics from the various verified sources. We do not offer direct employment opportunities, Australian VISA help, and Migration assistance.