The Australian government has relaxed the work limitation for student visa holders allowing them to work more than 40 hours a fortnight while attending the semester. To help keep critical services moving the government has introduced a flexible approach to the work limitation of international students.
Read Also: More working hours allowed to student visa holders for agricultural job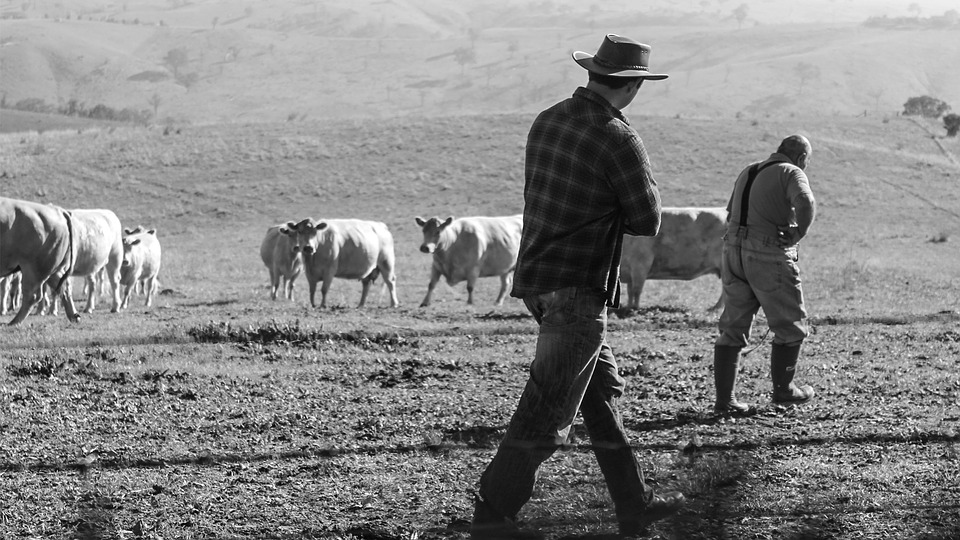 The Department of Home Affairs states, the department and Australian Border Force will take a flexible approach only to those working in aged care, disability, health, and agricultural sector. With this flexibility, international students employed by aged care approved providers of Commonwealth-funded aged care service providers can work more than 40 hours a fortnight during their study semester. International students employed by a registered NDIS provider in the disability sector also can work extra hours while the study is on. 
Read Also: Hard working visa condition breacher international student would face deportation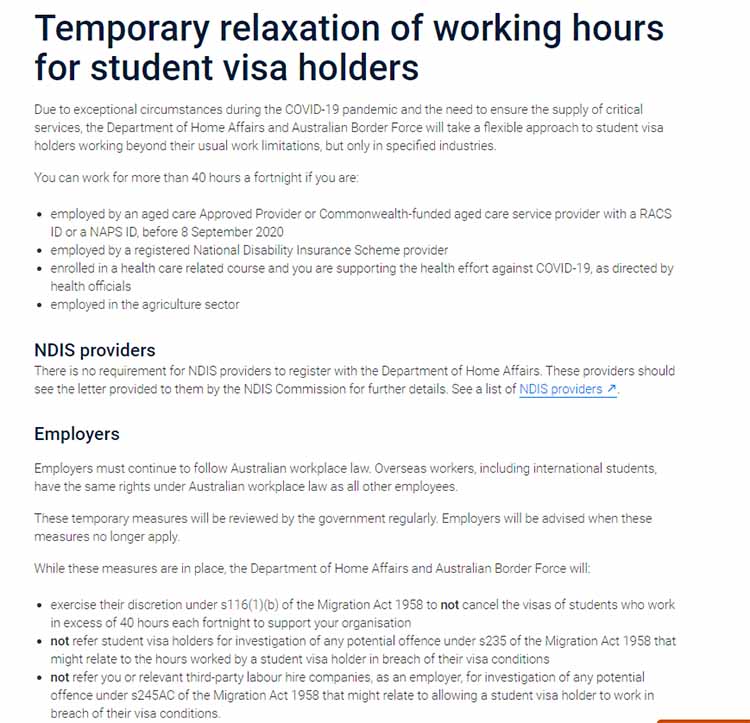 Those who are studying nursing and other healthcare-related course and working at the frontline supporting the health effort against COVID-19 also exempt from student visa work limitation. Now, this student visa work limitation to 40 hours fortnight exemption applies to the agricultural sector too.
This new relaxation not only helps Australian industries struggling to fill positions to meet the increased demand but also helps COVID-19 pandemic affected international students to support themselves.
Read more details from the Department click here
NepaliPage,connects Australian Nepalese Community & Australian Nepalese Business Globally
Disclaimer: NepaliPage.com (नेपालीपेज डटकम) is a Nepalese Community website aggregating Nepalese Australian affairs including Australian Nepali Community News, Migration opportunities in Australia, Nepali International Students, Nepali home and garden, Nepali mortgage and real estate tips, tricks, and services, Travel, Entertainment, Nepalese Events, blogs, interview and many more. None of our stories is tailored expert advice for your circumstance, and cannot be taken as legal, migration, or any other expert advice. By nature, all of our contents provide general information on related topics from the various verified sources. We do not offer direct employment opportunities, Australian VISA help, and Migration assistance.