Auburn, a western Sydney suburb now gets popularity as a junction of Nepalese in Australia. The suburb which is just 16 kilometres west of Sydney's central business district drawing newcomers' attention. Many Nepalese international students now concentrating on Auburn for their stay.
The place is so famous among Nepalese in Sydney, the named the suburb as 'अबर्न गाउँपालिका'. Auburn became hub for restaurants, groceries, events, and other Nepalese happenings. Most of the community events take place in Auburn. The bustling suburb has the top Nepalese speaking population no wonder many Nepalese business owners try to secure office space to grab the market opportunity. Dipak Pandey spent a couple of years here says, Auburn gives a feel like Nepal, 'Nepalese parents roaming around, Nepalese food, Nepalese business, you can encounter in almost every corner.'
How many Nepalese in Auburn?
As per 2016 census data Auburn is home to more than 2500 Nepalese speaking population. But it seems far more than the actual figures when your eardrum hears a lot of Nepalese voices around. The census at that time recorded 2,426 suburb population with Nepal as a country of birth. Nepal born population was third largest in number in Auburn recorded in the census.
Why Auburn?
Affordable living
Close to all amenities
Close to city & frequent trains
Nepalese groceries & restaurants
Dense Nepalese population
How many Hindus are in Auburn?
2016 census record has mentioned 8.8% population in Auburn were Hindus. The most common religion people living in Auburn follow is Islam. The 2016 census has recorded 43% population following Islam; 15.5% of Auburn people replied no religion in the census.
Many Nepalese international students find Auburn as a friendly place with affordable accommodation and Nepalese groceries, restaurants around.
Hindu Temple in Auburn
Auburn has a significant Hindu population which is a mix of Indian and Nepalese as well as other Indian subcontinent countries. For Hindus, there is one temple Sri Mandir at 286 Cumberland Road, Auburn NSW 2144.
Read Also: Nepalese Australian: Nepalese in Australia, where Nepalese living in Australia
Hub for Nepalese in Australia
Not only the Nepalese population living, social happening and Nepalese business in operation made Auburn vibrant for Nepalese in Australia. Sagun Kumar Shrestha who owns an apartment and lives in Auburn found the suburb convenient. 'Not far from the city, good Nepalese restaurant, groceries, frequent trains and regular Nepalese events makes the suburb convenient for me,' he says.
Education consultancies, groceries, restaurants, driving schools, events, real estate, beauty salons, and regular Nepalese get together give Nepalese feel in the suburb. These are the reasons many Nepalese international students choose Auburn for their stay, Suraj Oli local Nepalese community activist says, 'for Nepalese students, Auburn is more comfortable to adjust, comparison to other suburbs and its affordable suburb.'
Nepalese Education Consultancies concentrating in Auburn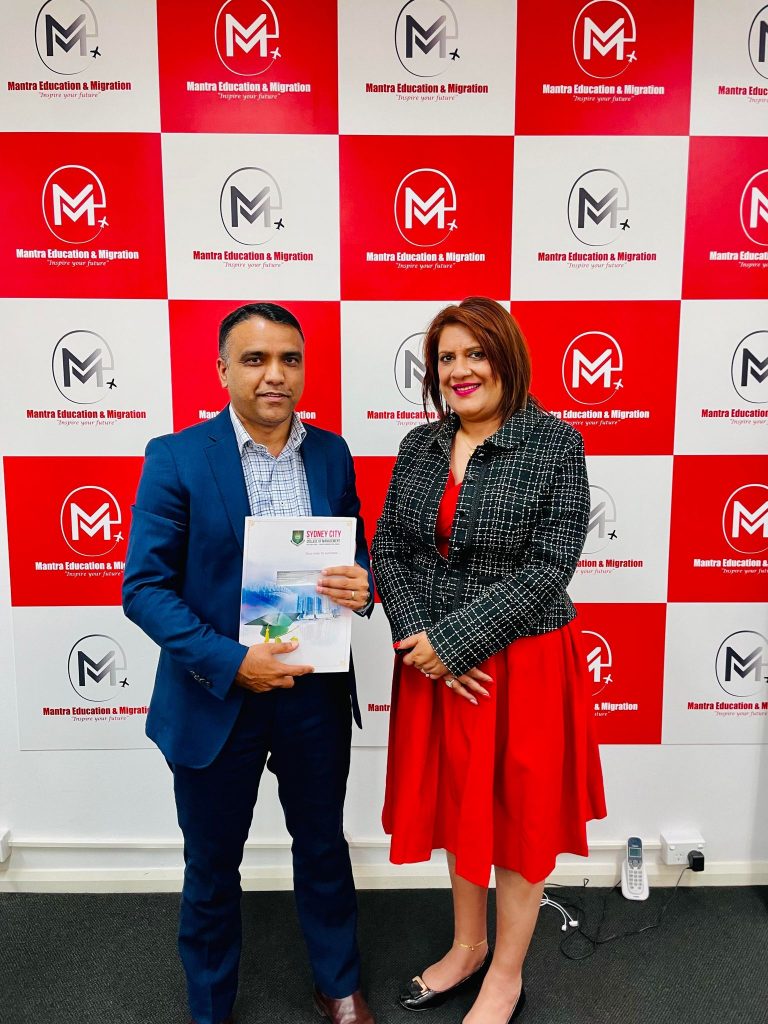 Besides official census data, unofficially community leaders estimate, a significant portion of Nepalese international students studying in Sydney lives in Auburn. Growing new Nepalese owned businesses in the suburb evidence the speculation. Dipak Poudel who runs an education consultancy Mantra Education at Auburn says the suburb is very good in terms of connecting with Nepalese international students who are pursuing their higher education in Australia. For him, easy access and the Nepalese population were major factors to open education consultancy in Auburn to offer professional education and migration service in their doorstep.
Read Also: How many Nepalese international students are in Australia?
Auburn is Nepalese event hub these days
Auburn hosts the majority of Nepalese events in Sydney. During weekends Auburn turns more Nepalese than busy weekdays. Everywhere Nepalese, in event centres as well as public parks. 'It's more like a junction and easy place for Nepalese living in Sydney to meet and organise events,' Dila Kharel is a renowned financial advisor in the Nepalese Community in Australia who is an organiser of annual International Nepalese Day in Australia.
Besides community events, Nepalese Sydney locals choose Auburn to throw parties with friends and families. In Auburn, you will find everything within 5 kilometres radius, good for students as it offers affordable rental housing as well as grocery options, which Dharbendra Prasad Yadav finds quite appealing about the suburb.
If you live in Auburn join the Nepalese Community Group Nepalese in Auburn
If you own a Nepalese business in Auburn, please list your business in Auburn Nepalese Business Directory 
NepaliPage,connects Australian Nepalese Community & Australian Nepalese Business Globally
Disclaimer: NepaliPage.com (नेपालीपेज डटकम) is a Nepalese Community website aggregating Nepalese Australian affairs including Australian Nepali Community News, Migration opportunities in Australia, Nepali International Students, Nepali home and garden, Nepali mortgage and real estate tips, tricks, and services, Travel, Entertainment, Nepalese Events, blogs, interview and many more. None of our stories is tailored expert advice for your circumstance, and cannot be taken as legal, migration, or any other expert advice. By nature, all of our contents provide general information on related topics from the various verified sources. We do not offer direct employment opportunities, Australian VISA help, and Migration assistance.