Covid-19 Pandemic changed the world and now we living in a New Normal world. Many things changed a lot, technology become a baseline of daily living. Shopping and other essential activities became online. Studying online became dominant leaving in-class face-to-face learning far behind. Now colleges and universities eyeing to run the whole examination process online. In such a scenario Pearson which runs computer-based English language tests announced they are running  PTE Academic Online from November 16, 2021. Pearson in their latest update about PTE Academic test announced two major changes in PTE Academic test, one they are shortening the test, and second, the PTE Academic Test would be online.
PTE Academic online would be the same in format but shorter than current center-based. As per Pearson, the new PTE Academic Online test would be 2 hours long but, follow the same format and scoring. As PTE Academic is a computer-based test, its popularity among many people who wish to study and migrate to other English-speaking countries is tremendous. But, there are still some confusions and validity issue which is not clear yet. But, yes Pearson is going to start the PTE Academic Online Test from mid-November 2021.
Read Also: A comprehensive guide to PTE Academic Test change: know the changes in Reading, Listening, Speaking and Writing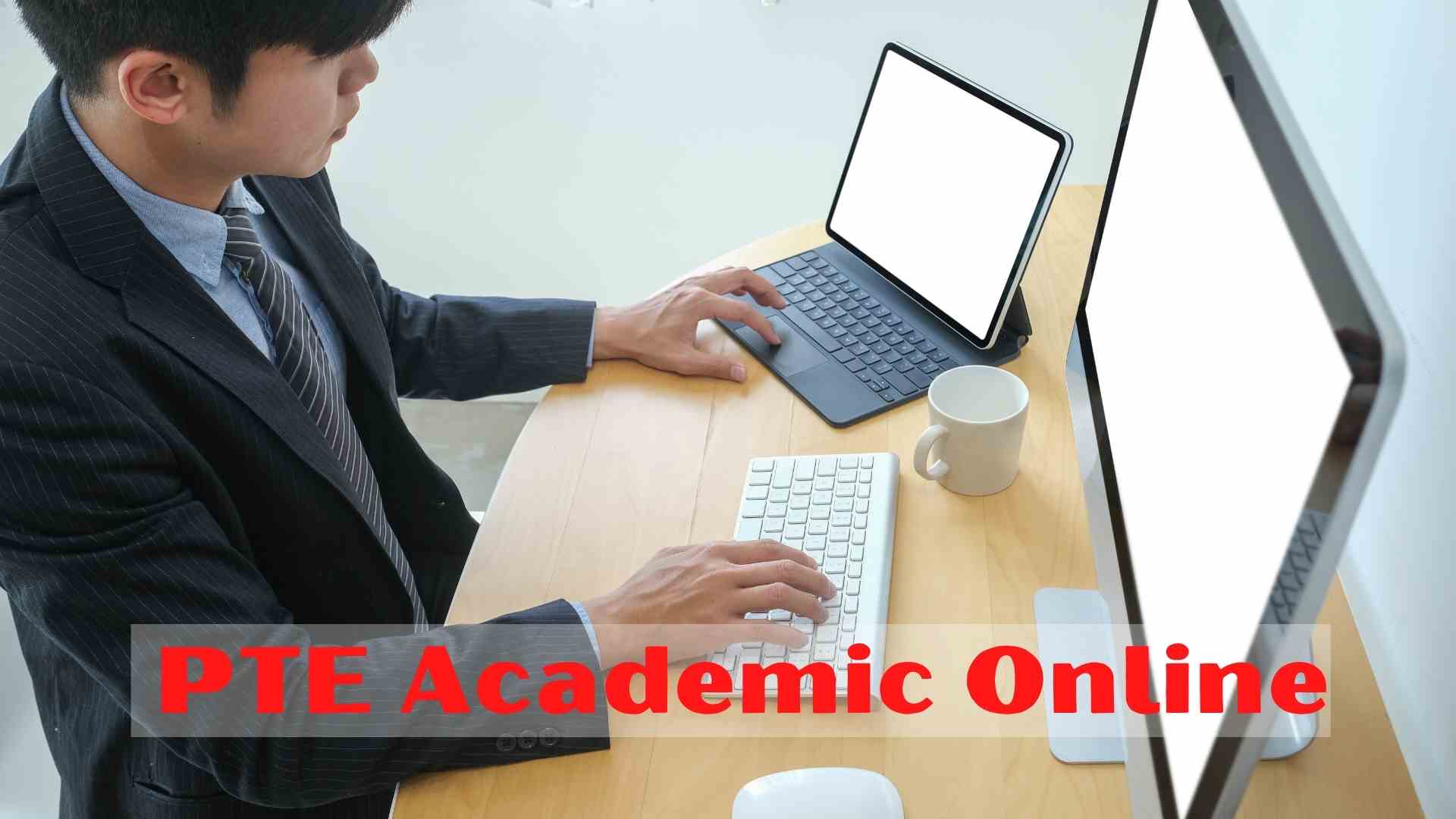 And, international students and migration seekers already have experience with such online tests, as the National Accreditation Authority for Translators and Interpreters (NAATI) has already introduced CCL Test online and is widely accepted similar to face-to-face.
If you intend to take the PTE this season and planning to choose PTE Academic Online Test, you need to be more careful and have to plan as per the changes. The New PTE Academic test has reduced test time and adjustment in a number of questions might affect your point score. Still, not get excited about the PTE Academic Online Test it's not initially valid for academic and visa purposes. "It's important to note that although the online test is identical to PTE Academic, it is not currently valid for visa or migration purposes. We also ask candidates to check that the universities they are applying to accept the online version before booking this test.", Pearson has stated in its press statement.
Though PTE Academic and PTE Academic Online sounds like the same they are two different test product. Not necessarily organizations such as immigration departments and universities will accept it as similar. So be clear PTE Academic Online is a new test that has not yet got validity from government agencies and universities. Before booking your test for the test check with the organization you going to submit a test report whether they accept the PTE Academic Online Test or not.
Four things you must know about the PTE Academic Online Test are:
Pearson VUE's global network of test centers and its online proctoring technology are used for online tests.
People can test without leaving their homes using a simple check-in process that includes highly secure ID verification tools, face-matching technology, and a live proctor.
To take the test, you'll need a stable internet connection, a computer with a webcam, and a calm environment.
PTE Academic Online is not yet valid for university and immigration purposes.
Read Also: 6 means to get 65+ in PTE Academic
Frequently Asked Questions about PTE Academic Online Test
Is the PTE Academic Online Test valid for Australian Visa and Migration purposes? 
It's not valid for education and migration purposes in Australia. Though PTE Academic tests sound similar online one is not yet valid for visa and study purposes.
Is the PTE Academic Online test difficult? 
No, it's similar to the in-center test. The only mode of test and duration changed not question type.
Can I book for Online PTE Academic Test now? 
No, it will start on November 16, 2021.
Is it hard to score 65 plus on  Online PTE Academic Test? 
No, it's similar to the in-center test, the difficulty for the test is not changed.
Is it hard to score 79 plus on  Online PTE Academic Test? 
No, it's similar to the in-center test, the difficulty for the test is not changed.
Watch this video to know more about the Online PTE Academic test
NepaliPage,connects Australian Nepalese Community & Australian Nepalese Business Globally
Disclaimer: NepaliPage.com (नेपालीपेज डटकम) is a Nepalese Community website aggregating Nepalese Australian affairs including Australian Nepali Community News, Migration opportunities in Australia, Nepali International Students, Nepali home and garden, Nepali mortgage and real estate tips, tricks, and services, Travel, Entertainment, Nepalese Events, blogs, interview and many more. None of our stories is tailored expert advice for your circumstance, and cannot be taken as legal, migration, or any other expert advice. By nature, all of our contents provide general information on related topics from the various verified sources. We do not offer direct employment opportunities, Australian VISA help, and Migration assistance.