As an average earning Nepalese, it's helpful to know how much you need to spend to live in Dubai a decent life, whether you're retiring, temporarily relocating, or moving permanently. Living standards in Dubai are very high. Most foreigners go there because they live in a beautiful and exciting place. Living in Dubai is not cheap!
If you use Google to do some research, you may be able to reduce your overall costs since you can send, receive, and organize your money internationally without hefty fees.
Visitors to Dubai are often told that it is one of the most expensive cities in the world, but what is it like to live there as an ex-pat? Keep reading to learn more.
How expensive is it to live in Dubai than the UK, Europe, the USA, and Australia?
In Dubai and the United Arab Emirates, dirhams are the official currency (written on currency exchanges as AED or Arab Emirate Dirham).
An online currency converter will help you determine precisely how much your money is worth in AED. Still, we've included a list of the approximate value of AED compared with a few significant currencies below:
A 1000 USD is equal to 3,673 dirhams
A 1000 pounds is equivalent to 5,077 AED 
A 1000 EUR is equivalent to 4,336 AED
A 1000 AUD is equivalent to 2,712 AED
Cash conversion from your home currency to AED is a significant expense for every Nepalese in Dubai. You can be sure that you will pay a fee even if your bank claims not to charge you for money exchange. 
Read Also: Nepalese Australian: Nepalese in Australia, where Nepalese living in Australia
The cost of living in Dubai for Nepalese 
The cost of living in Dubai is 316% higher than in Kathmandu.
A person living in Dubai has an income that covers living expenses for 1.7 months after taxes, whereas one living in Kathmandu has an income that covers 0.6 months.
Since Dubai has no income tax, it's a popular destination, and living there can cost quite a bit: accommodation, transportation, and food. Many Nepalese people choose Dubai because they can make substantial savings very quickly. 
Costs of living in this country vary depending on where you live, what services and facilities you use, what you eat and where you eat it. An immigrant might not wish to spend much on food. 
A bare minimum of requirements would suffice for him. For example, if a family of four consists of four members, the costs would be Rs. 315,500, excluding rent. A single person might incur Rs. 90,404.23 in expenses excluding rent. As a migrant worker from Nepal, he is usually provided with food and accommodations by the company he works for in Dubai. These workers need not spend much on living expenses. 
All the time, they think about how to save money to send to home, to wife and kids. Most Nepali migrant workers in Dubai work in construction, cleaning, and hospitality. Therefore, it is apparent that the majority of the jobs are either unskilled or semi-skilled.
How much does it cost to live in Dubai?
You can expect Dubai to be expensive, primarily determined by where you choose to live. While rent in Dubai is relatively costly, you can rent for much less outside the city.
The shortlisted areas were selected because most people spend between 40 and 50 percent of their income on housing.
Also, we believe that you need a monthly salary of 5,000 AED or to receive a monthly housing allowance of 2,000 AED from renting a property on your own in Dubai.
In Dubai, landlords require you to pay the rent either as one annual payment or quarterly or biannual post-dated cheques before choosing your rental property. Some annual rental offers allow you to pay by 12 checks. It's not that common, but you'll find some great ones.
The cost of utilities in Dubai
Utility costs will vary depending on the services you choose. Your monthly expenses will depend on your Internet, TV, and mobile plans. In Dubai, some things are the same for everyone.
One of the most important bills you have to pay is the DEWA bill (Dubai Electricity and Water Authority). Imagine living in a 900 sq. The DEWA bill for a 600 sq. ft. apartment is around 600 AED a month. Of course, the exact amount depends on your consumption.
Etisalat and du offer the most comprehensive internet and TV packages in the country. Despite frequent changes in their offers, they charge upwards of AED 300 for the essential internet and TV package. They charge more than AED 1,000 for the premium packages. You may need to be 21 years old or older to sign up for these services.
The cellphone bill you receive will probably range from AED 125 to over AED 500.
Read Also: An ultimate guide for study in Japan from Nepal, Costs, Scholarships, Job and Income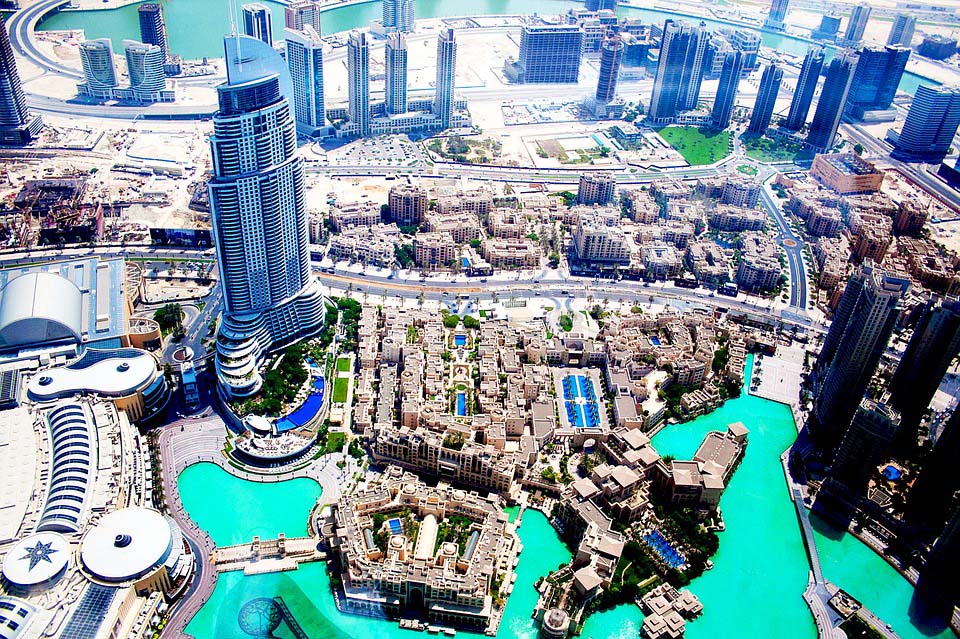 What are the dental and healthcare costs in Dubai?
The healthcare system in Dubai and everywhere in the UAE is excellent. Employers must provide health insurance for Nepalese employees living in Dubai. In these cases, you are taken care of by your employed company.
There are also specific plans available to those who do not work and/or do not have a high income since basic health insurance has become mandatory in Dubai.
EBP (Essential Benefits Plan) is a basic health insurance plan that offers affordable coverage. The limit is 150,000 AED a year, including surgery, lab tests, physiotherapy sessions, and emergency care. Likewise, pregnant women receive coverage for all prenatal tests and a discount on delivery, where they pay only 10%.
Even though Dubai's public healthcare is good, private health insurance is an option. In this case, you'll receive better care and avoid long wait times. Prices fluctuate, so it's essential to check with each company.
What is the cost of travel and transportation in Dubai?
Oil is the country's biggest export, so it's not surprising that driving is relatively cheap here. The city is congested, so your best bet might be to take public transportation if you commute daily.
For Nepalese people, using a substation (metro) is the cheapest mode of communication; the average cost between stations is AED 4.08 if you take a metro pass; however, the fare is slightly high for those taking a single ticket. Likewise, the monthly bus pass costs you nearly AED 300, while a single-use ticket costs AED 5.00. However, if you plan on buying a new vehicle (Toyota Corolla), the cost would be around AED 85,000. 
What is the cost of education in Dubai? 
There are excellent schools in Dubai due to the many top official immigrants. Whether public or private school, there are tuition fees, regardless of whether the individual is a business person or an ex-pat. In 2022, public schools cannot charge more than 6,000 AED per year.
International schools that follow the International Baccalaureate programme or schools that follow the curriculum in your home country may be a good choice for you. 
Living and working in Dubai is a great experience, whether you're moving permanently or just exploring somewhere new for a year or two. There are top-of-the-line facilities and lifestyles available here, and even though the cost of living is high, the experiences here are truly unique.
You will have a great time in Dubai! Good luck!
NepaliPage,connects Australian Nepalese Community & Australian Nepalese Business Globally
Disclaimer: NepaliPage.com (नेपालीपेज डटकम) is a Nepalese Community website aggregating Nepalese Australian affairs including Australian Nepali Community News, Migration opportunities in Australia, Nepali International Students, Nepali home and garden, Nepali mortgage and real estate tips, tricks, and services, Travel, Entertainment, Nepalese Events, blogs, interview and many more. None of our stories is tailored expert advice for your circumstance, and cannot be taken as legal, migration, or any other expert advice. By nature, all of our contents provide general information on related topics from the various verified sources. We do not offer direct employment opportunities, Australian VISA help, and Migration assistance.