Gaming Laptop, the most sought big boys toys have huge demand in Nepal. With the market demand Nepalese startups starting to build laptops in their brand, Ripple Artifact Pro is one in the market.
Some of the young IT-savvy geeks in Nepal have proven themselves, by making the high-end gaming laptop in a very cost-effective manner, despite Nepalese using imported laptops. The laptop since its launch it gained the attention of the gaming unit and the college-goers. Maybe the customization factor and price factor is turning the interest around the device or maybe the tag line of 'first brand Nepali laptop' is seeking interest on the product.
The OEM brand Ripple was established recently for the first time in Nepal. A few weeks ago, it introduced the Artifact gaming laptop. With the Ripple Artifact Pro, they have now released another device. So, let's check it out.
A brief overview of Ripple Artifact Pro
Despite being marketed as a gaming device, it could get used for both games and business. According to current claims, it is the smallest RTX 2060 laptop, weighing just 1.9 kg and measuring 19 mm thin. The 15.6-inch full HD IPS panel of the Artifact Pro enhances the gaming experience.
Performance is provided by a laptop powered by AMD Ryzen 7 4800H. An NVIDIA RTX 2060 Max-P graphics card has 6GB of GDDR6 GDRAM. An RTX 3060 is also available, customized according to the needs.
The laptops come with 8GB or 16GB of DDR4 RAM, easily selected during the purchase process. The RAM modules are coupled with M.2 2280 256GB SSDs.
 For just NPR 5,000, you can add 8GB of RAM, 256GB of SSD, or 1TB of HDD. Wireless connectivity is available via WiFi 802.11 ax and Bluetooth 5.0. Powered by a 180-watt Li-Po battery, the laptop has a capacity of 62Wh. Additionally, it has two mini DisplayPort 1.4 (supporting G-Sync), one HDMI 2.0, one headphone jack, one mic jack, one RJ45, and a card reader supporting SDHC SDXC SD cards. As a bonus, Ripple also offers outstanding after-sales service, including a two-year warranty and life-long technical support.
Read More: Top Reasons Why All Students In Australia Should Learn Computer Coding
Artifact Pro specifications: Ripple Artifact
Dimensional: 359.8 x 245.8 x 19.9mm, weight: 1.9 kilograms

Display: A 15.6-inch Full HD IPS display with 144Hz screen refresh rate

Screen:

 Full HD (1920*1080)

Processing: AMD Ryzen 7 4800H

Battery:

 Long-lasting Li-Ion battery with 62W capacity

RAM:

 2× DDR4 SO-DIMM

Storage:

 2× M.2 2280 SSD

Graphics: 

NVIDIA GeForce RTX 2060 with 6GB GDDR6 / RTX 3060 (6GB GDDR6)

Connectivity:

 WiFi 802.11 aBluetooth 5.0, x, Bluetooth 

I/O Ports: 

1x USB 2.0 Type-A, 2x USB 3.2 Gen 1 Type-A, 1× USB 3.2 Gen 2 Type-C, 2× Mini Display Port 1.4, 1× HDMI 2.0, 1× headphone-out, 1× mic-in, 1× RJ45, 1× card reader
How much does Ripple Artifact Pro cost in Nepal?
For the RTX 2060 variant with 8GB of RAM, the ripple Artifact Pro will cost you Rs 1,75,000. The current price of the limited offer scheme is Rs 1,70,000. For Rs 2,00,000, you can purchase the 16/256GB model with RTX 3060, which is available for a limited time offer of Rs 1,90,000. It's possible to order these devices now via its website or Facebook/WhatsApp page.
The first laptop manufacturer in Nepal, Rippletech, offers premium laptops at the best prices to lure Nepali gamers. With the release of its inaugural laptop, the cleverly titled 'Ripple Artifact', Rippletech broke into the gaming scene in early 2021. As of now, multiple products from the company have been released. Ripple has found a place in gamers' hearts ever since it first launched and continues to amaze them with its value-for-money devices.
They provide 2-year warranties with lifetime technical support if required and free servicing on all hardware (parts). According to the company, its customers must invest in a viable product instead of just purchasing a gaming device.
 Additionally, you can customize your laptop's appearance from their website, choosing ideas, skins and styles. Visit Ripple's website to learn more about the company's vision and products. In the meantime, check out the various Ripple laptops currently available, along with their official prices.   
Read Also: Tips to Reduce Your Mobile Bills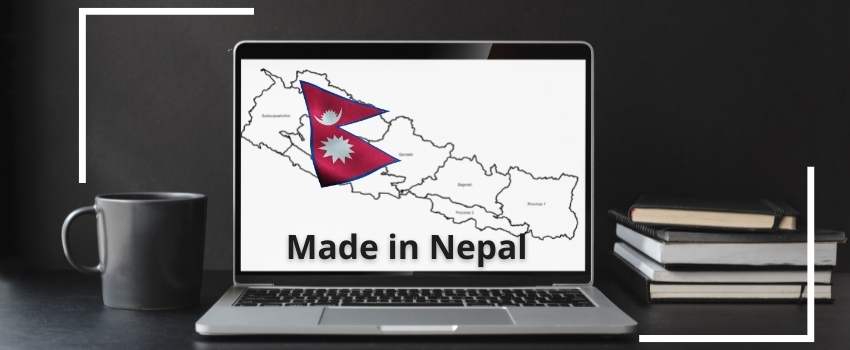 Ripple Company Information 
New startup company Ripple aims to provide gaming laptops for Nepalese people, fulfilling their aspirations. The majority of the parts are imported from Germany, and they design and assemble the laptops in Nepal.
Nepal's first premium laptops are intended to be cost-efficient and high-quality. Featuring features and specifications that are similar to those of famous international brands, it is an authentic brand. Additionally, the laptop prices they are offering are very competitive, generally 15-20% lower than other brands.
 Nepal is slowly gaining more popularity for ripple laptops. Nepali OEMs have become a household name among youths by providing laptops with excellent specifications at competitive prices. The price and availability of Ripple laptops in Nepal are listed today in our guide. 
Ripple, a Nepali telecommunications company that offers highly customizable laptops, makes its presence felt in a market dominated by foreign brands. Currently, the OEM provides the following laptop models through their social media pages: Artifact, Artifact Pro, Pandora, Raze, and Raze Pro.
FREQUENTLY ASKED QUESTIONS (FAQ) for 

Ripple Artifact Pro 
Which is the first gaming laptop of Nepal?
As Nepal's first OEM laptop brand, Rippledevice empowers Nepalese gamers with the best gaming laptop designs that are cost-effective.
2. How many specifications are available in the Ripple device?
As of now, there are 7 products launched in the Nepali market. The laptop starts with an introductory price of Rs.98,000, going up to Rs. 225000/-. Depending on your needs, you can modify your laptop. 
3. Is there any warranty guarantee on the Ripple laptop?
Yes, there is. The company offers a warranty and quality on the product. Choosing ripple products assures that your product is timely serviced whenever required.
4. Why was Ripple introduced in the Nepalese market?
By providing high-quality, economical laptops, Ripple tech aims to encourage Nepalese gamers. This high-performance laptop is significantly more affordable due to the efficient supply chain management and the local production of the integrated system.
Astonishingly durable and portable, Ripple devices deliver unmatched performance, outstanding security, and extended battery life. The company have spent several hours improving the thermal performance of our laptops to resolve the issue of laptops overheating. Consequently, the laptops have higher thermal performance, which means they are faster than competitors on the market. This computer is perfect for business professionals with its excellent performance, sleek design, and stylish chassis.
5. Can you buy a Ripple device online?
Yes, you can buy a gaming laptop online. However, once you customize your laptop, you need to wait for a minimum duration of several months before it is delivered. 
NepaliPage,connects Australian Nepalese Community & Australian Nepalese Business Globally
Disclaimer: NepaliPage.com (नेपालीपेज डटकम) is a Nepalese Community website aggregating Nepalese Australian affairs including Australian Nepali Community News, Migration opportunities in Australia, Nepali International Students, Nepali home and garden, Nepali mortgage and real estate tips, tricks, and services, Travel, Entertainment, Nepalese Events, blogs, interview and many more. None of our stories is tailored expert advice for your circumstance, and cannot be taken as legal, migration, or any other expert advice. By nature, all of our contents provide general information on related topics from the various verified sources. We do not offer direct employment opportunities, Australian VISA help, and Migration assistance.