Living in a vibrant city such as Dubai is fantastic. People want to live heart of the city or a popular corner of the city to enjoy the vibrancy of cosmopolitan life; There are some very popular areas to rent in Dubai to enjoy its vibrancy in a full load.
The real estate market in Dubai is perhaps one of the most diverse ones. Whether you're looking for a compact studio apartment or an estate, this cosmopolitan has it all. From a one studio room to a massive 2500 sq ft penthouse or a villa near the Dubai central mall, the city has well-managed real estate to keep everyone under a proper shelter.
Whether you are a high-profile business class Nepali or an ordinary Nepal who have landed in Dubai for employment purpose, you can get a tidy space for you to snuggle when coming back from work.
We compiled this guide to show you the most popular areas to rent in Dubai based on your salary in response to all the choices. Here's hoping you can use this guide to find a home in Dubai's best residential areas that meets your budget.
Getting a House or Apartment to Rent in Dubai
The UAE is an easy place to rent a house or apartment. However, the rent prices are high. UAE salaries are competitive, but much of that money goes towards living expenses. An average studio apartment rents between 8,100 and 13,600 USD per year in the UAE. Apartments in Dubai range from 19,000 to 27,220 USD for one and two bedrooms.
Rent for an apartment in Abu Dhabi on an annual basis
| | | |
| --- | --- | --- |
| Apartment status | Expensive properties | Affordable properties |
| 1 bedroom apartment |  29,000 USD (106,630 AED) | 17,900 USD (65,780 AED) |
| 2 bedroom apartment | 41,690 USD (153,130 AED ) | 25,860 USD (95,000 AED) |
| 3 bedroom apartment | 54,620 USD (200,630 AED) | 33,730 USD (123,890 AED) |
Read Also: An Ultimate guide for Nepalese to live in Dubai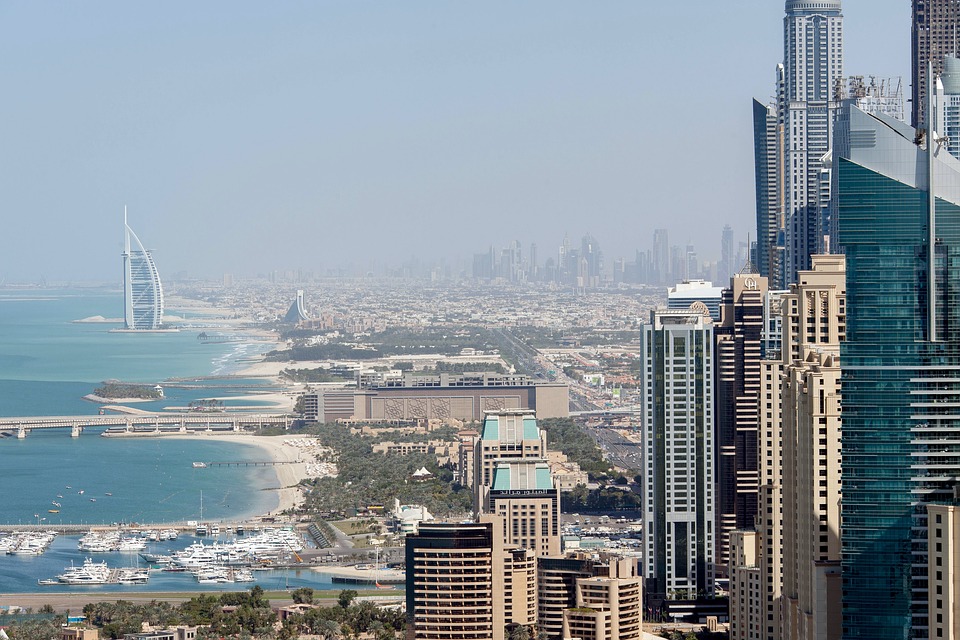 The average housing rent in Dubai
Renting a villa or house in the UAE is an option for some high-end Nepalese people. For a home with three bedrooms, the minimum rent in Dubai is 193,180 AED (52,590 USD), and for a house with five bedrooms, the minimum rent is 298,640 AED (81,300 USD). A three-bedroom home in Abu Dhabi is 168,180 AED (45,785 USD), and the price of a five-bedroom house is 305,910 AED (83,280 USD). 
Rules and Process for Renting in Dubai
In general, all seven emirates states have the same rental process and rules, but there may be minor differences in legalizing contracts or paying deposits. If you live in an emirate state, make sure you check the specifics.
Getting Accommodation in the UAE: A Step-by-Step Guide
Step 1: Arrive in the country.
You need to be in the UAE before renting an apartment there. Although there are a lot of apartments listed online, you should not sign a lease before viewing the apartment in person. Leases are usually for an entire year, and renting an apartment is expensive. Nepalese individuals are advised to visit properties after they arrive in the UAE since traffic and public transport options are important to consider when renting in the UAE.
Step 2: Browse the Internet for the best property
Starting your search online is a great idea. You can go through the following websites that list Dubai's best, affordable properties.
Bayut

Dubizzle

Just Property

Property Finder
A property should still be viewed in person, even if the pictures look great. You can best assess the level of traffic throughout the UAE by visiting the area yourself.
Read Also: Nepalese planning to migrate to Germany, be aware of the cost of living in Germany
Step 3: Hire an Agent to search for the best property
Nepalese new to the city tend to hire a real estate agent to assist them in searching for a home. A registered agent with the Real Estate Regulatory Agency (RERA) is a prerequisite for doing business. It is illegal to deal with unauthorized freelancers in some states, including Dubai. Paperwork and contracts are processed through an agent.
You can get great rates for rental properties if you hire a real estate agent.
Step 4:
 Prepare your rental documents. 
Renters typically need the following documents and requirements:
A passport;

Proof of residence;

UAE Ministry of Foreign Affairs attestation of marriage certificate;

An employment contract or salary certificate;

Statement of a bank account.
Step 5: Rental Agreement and Deposit
You must register rental contracts with the local authorities when moving to Dubai or Abu Dhabi. The standard may soon be being implemented across all seven emirates. Consult your real estate agent in the UAE about the specific contract requirements for the emirates you plan to move.
Ejari is the name of the rental contract in Dubai; Tawtheeq is the name of the rental agreement in Abu Dhabi. Tenants are typically responsible for the Ejari. Owners of properties or property managers complete the Tawtheeq.
In the UAE, rental contracts are typically one year long. Rent contracts carry heavy penalties if broken early due to previous tumultuous relationships between landlords and tenants. Consequently, whichever party terminates early will pay a hefty fine. The landlord and tenant benefit equally from this approach.
Frequently asked questions
How can I find the best rental property in Dubai?
Here are the top 8 best places to live in Dubai
Marinas in Dubai. Dubai Marina is at the heart of the 'New Dubai'.
The downtown area. Downtown is known as "The Center of Now".
Mirdif
Jumeirah Beach Residence (JBR)
Emirates Hills
Arabian Ranches
Jumeirah Lakes Towers (JLT)
Business Bay
Arigga
In Dubai, how can people afford rent?
In Dubai, more than one check is a more convenient way to pay rent. Depending on the landlord, rent can be paid by two, four, and even six cheques throughout the year.
What is the cheapest area in Dubai to rent a house?
Asteco reports that International City is the city's most affordable rental area. One-bedroom apartments in the area start at Dhs25,000 on average. Rents start from Dhs35,000 for a one-bedroom apartment in Jumeirah Village, Dubai Sports City, and Deira.
Is it possible to rent in Dubai without residency?
The tenant's responsibility is to provide Dubai documentation to connect the unit to the necessary services. Renters cannot register their leases without it, thereby securing their rights.
How much does Ajman cost to live compared to Dubai?
It is much cheaper to live in Ajman than in Dubai.  Simply by moving to Ajman from Dubai, you can save AED 22k. Villas in Ajman exhibit the same characteristics. Take the example of a three-bedroom estate; it starts at 34k AED in Ajman and 75k AED in Dubai.
NepaliPage,connects Australian Nepalese Community & Australian Nepalese Business Globally
Disclaimer: NepaliPage.com (नेपालीपेज डटकम) is a Nepalese Community website aggregating Nepalese Australian affairs including Australian Nepali Community News, Migration opportunities in Australia, Nepali International Students, Nepali home and garden, Nepali mortgage and real estate tips, tricks, and services, Travel, Entertainment, Nepalese Events, blogs, interview and many more. None of our stories is tailored expert advice for your circumstance, and cannot be taken as legal, migration, or any other expert advice. By nature, all of our contents provide general information on related topics from the various verified sources. We do not offer direct employment opportunities, Australian VISA help, and Migration assistance.