International Students could get different scholarships in Canada, to support their studies. University, college as well as other organizations offer such scholarship places.
Canada is known as a destination for education, attracting students from all over the world. Canada's universities are of similar quality to those located in the United States, the U.K., Australia, etc., but they are considerably more affordable. The high standard of living in Canada is a significant attraction for Nepali students studying in Canada for higher education. The Canadian education system provides you with quality education and allows you to earn money while you are there.
Nepalese students studying in Canada have also recommended the country to their family and friends because it offers excellent education, great job opportunities, and a safe environment. While in college and during holidays, Canadian students are allowed to work up to 20 hours per week. We have compiled a comprehensive guide for Nepalese students interested in studying in Canada. Here is an article you should read if you consider studying in Canada.
For sociology, Art, or education programs, tuition at Canadian colleges/universities costs around 400 Canadian dollars per year. The vast majority of programs cost over 10,000 CAD/year, while a few cost between 1,000 and 4,000 CAD/year. In addition, Canadian university degrees are just as recognized as those obtained from American or Australian universities.
Read Also: Permanent Residency in Canada for Registered Nurses
Scholarships In Canada: How To Apply
Scholarships are available for Nepalese students at colleges and universities in Canada. However, it is expensive and time-consuming to apply to colleges abroad. We will discuss the types of scholarships available to international students in Canada and the application process. Canada's government and many post-secondary institutions offer scholarships, grants, or bursaries to aid students in financing their education.
Scholarship applications are complicated, and you have to stick to the deadlines stipulated by the granting institution or organization. A scholarship's eligibility requirements and application package differ based on its type. Depending on the scholarship, a personal essay might be required, or references from teachers or employers may be requested. In addition to academic scholarships, other scholarships may be awarded based on extracurricular achievements, artistic abilities, or other factors.
Canadian Scholarship Program Types
The Global Affairs International Scholarship Program for Non-Canadians
Canada partners with organizations worldwide to provide post-secondary institutions with research opportunities to promote international education. Global Affairs Canada offers a variety of scholarships depending on their duration and level of study. A typical scholarship ranges from $7,200 to 14,700.
CGS-Master's Scholarship Program
Students with permanent residence status can apply for the CGS M scholarship program, which supports health, natural sciences, engineering, and social sciences research. Awards are worth $17,000 per year up to 12 months.
Scholarship for Ontario Graduates
Graduate students attending Canadian post-secondary institutions can apply for the Ontario Graduate Scholarship (OGS). Based on the number of terms in the program, the award is valued between $10,000 and $15,000.
Canada Vanier Graduate Scholarship
In Canada, the Vanier Canada Graduate Scholarship (Vanier CGS) program offers a $50,000 scholarship per year to fund doctoral studies for three years at a Canadian post-secondary institution. As part of its efforts to position Canada as prominent research and higher education location, the Canadian government introduced the Vanier CGS in 2008.
Scholarships Ontario Trillium (OTS)
Initially introduced by the Ontario Provincial Government in 2010, the OTS program assists internationally talented students in completing their Ph.D. studies in Ontario. Each OTS award is worth $40,000 and is automatically renewed every three years after the first year.
Scholarships awarded by schools
Students from abroad may apply for unique entrance scholarships offered by Canadian colleges and universities. The majority of awards and fellowships are merit-based and are explicitly determined by the academic standing and duration of the study program.
What Is The Process To Apply For A Study Permit In Canada?
Acceptance to a university or college in Canada is the first step to applying for a Canadian study permit. Upon receiving your acceptance, you should apply for your study permit and a temporary resident visa. You can study in Canada with a study permit while living and working in Canada with a temporary resident visa. Citizens and Immigration (CIC) issue study permits for the country.
Canada offers graduates of Canadian colleges/universities employment opportunities as well. In addition to this, Nepali students often choose to study abroad in Canada for its safety and security. Despite its low crime rates and cases of racial discrimination, Canada is one of the safest countries to check-in. In addition, Canada has consistently ranked as the best place in the world to live for the past several years.
Several factors contribute to this, including Canada's high level of universal education, long life expectancy, low crime rate, and relatively low violence rate. Furthermore, Fortune Magazine ranked Toronto and Ontario as the world's best international cities.
Read Also: Anxious students eying Canada for PR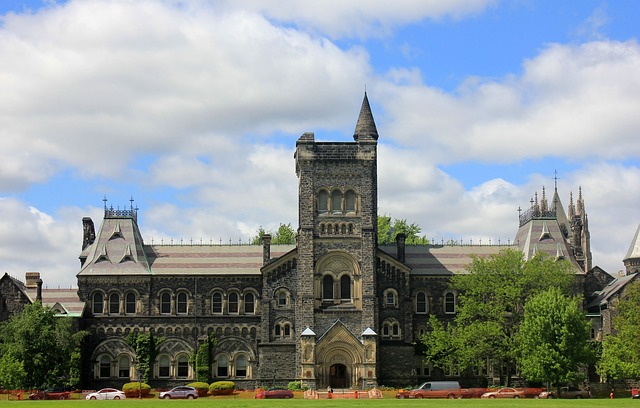 Are Nepalese students eligible for PR in Canada?
For international students, Canada also offers three-year work permits after graduation. Having this work permit will enable you to work anywhere in Canada for any employer and allow you to change employers and gain even more essential work experience. Canadian education is of the highest quality to get a job anywhere globally. Moreover, international students can apply for Permanent Residency from inside Canada, which takes 18 months. For Canadian PR, 67 points are the minimum requirement.
Canadian universities consistently rank among the best universities in the world. Canada is also a popular study destination for students due to its simple visa application process. The application process for international students in Canada is transparent and accessible. Scholarships are also available through universities in Canada for international students who choose to study in the country. A limited number of fellowships are explicitly provided for postgraduate level, but these are highly competitive and limited.
There is very little crime in the country and little racial discrimination. Studying in Canada also has many other benefits. The government of Canada also provides international students with a work permit to study in Canada. Students outside the United States can work up to 20 hours a week during regular college periods and full-time during college breaks.
NepaliPage,connects Australian Nepalese Community & Australian Nepalese Business Globally
Disclaimer: NepaliPage.com (नेपालीपेज डटकम) is a Nepalese Community website aggregating Nepalese Australian affairs including Australian Nepali Community News, Migration opportunities in Australia, Nepali International Students, Nepali home and garden, Nepali mortgage and real estate tips, tricks, and services, Travel, Entertainment, Nepalese Events, blogs, interview and many more. None of our stories is tailored expert advice for your circumstance, and cannot be taken as legal, migration, or any other expert advice. By nature, all of our contents provide general information on related topics from the various verified sources. We do not offer direct employment opportunities, Australian VISA help, and Migration assistance.