The New South Wales government nominated 486 intending migrants for 4 different skilled migration visas during the month of March 2019. Among thousands of applicants, a number of 336 received New South Wales (NSW) state nomination for skilled nominated visa subclass 190 in the month of March 2019. In a similar duration, another 76 applicants got NSW state nomination for skilled regional provisional visa subclass 489. NSW also nominated 70 other applicants for business innovation and investment provisional visa subclass 188 and four were nominated for business talent permanent visa subclass 132.
During the same period of time ACT nominated 79 intending migrants for 190, NT 23, QLD 73, SA 79, Tasmania 133, Victoria 236 and WA 30. Total 1,604 aspirants for state nomination for four different skilled nominated visas by 8 state and territories governments. Among them, 989 were nominated for state nominated subclass 190 visa. Recent Department of Home Affairs data shows total 16,265 applicants were nominated by state and territory government for skilled visas between 1 July 2018 to end of the March 2019. During these 9 months, NSW nominated 2,378 applicants for subclass 190 visa.
If granted subclass 190 visa will let applicant remain in Australia permanently. Not only that it allows grantee working and study in Australia, once get 190 visa one can study and work without limitations and conditions such as mentioning study progress and keep working up to 40 hours a fortnight usually international students get in their visa. Those who get state nominated subclass 190 visa can enroll in Australian public health care scheme Medicare and also can sponsor relatives to come into Australia. After fulfilling requirements 190 visa holder can become an Australian citizen.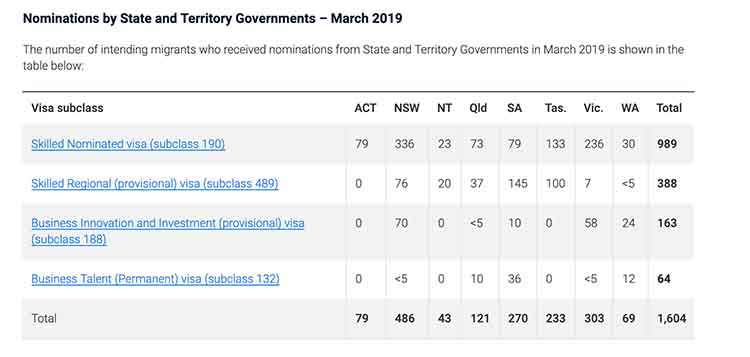 How to apply for NSW skilled nominated Visa (190 visa)
New South Wales (NSW) opens the skilled nominated migration program each year. And, sends nomination selecting top ranking candidates who applied for state nomination through Skill Select under the occupations that are on the NSW 190 Priority Skilled Occupation List (NSW 190 List throughout the financial year.
To apply for NSW 190 visa nomination applicant should tick or select NSW as a state under the 190 visa subclass option on Skill Select. To be nominated for this visa subclass applicant should fulfill the requirements set by the Department of Industry, NSW government. As the subclass-190 visa is a points-tested visa, applicants who receive NSW state nomination would be awarded five additional points towards their overall points score in Skill Select.
Read Also: This is how you would get points for Australian PR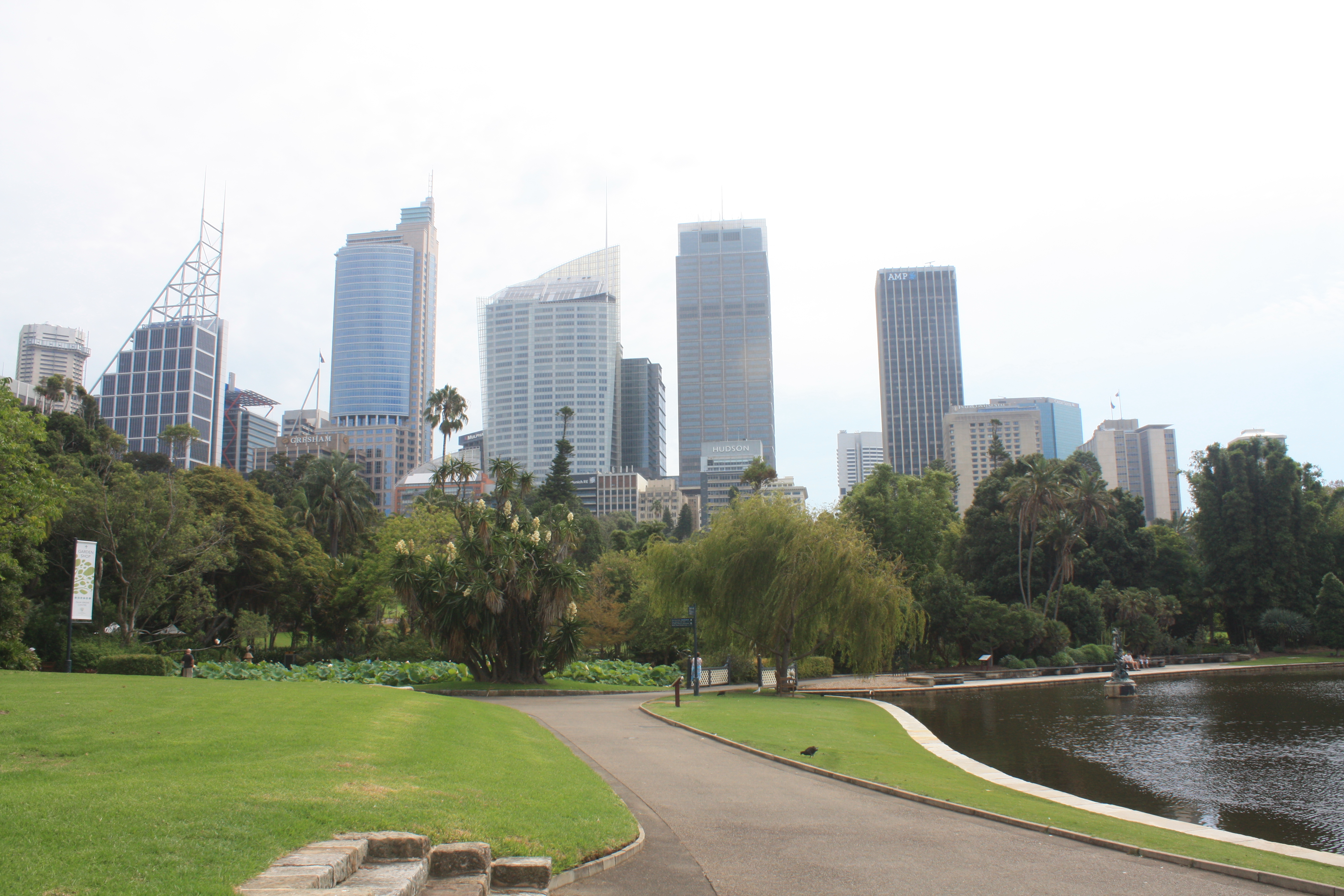 NSW skilled nominated Visa (190 visa) nomination condition
As the subclass-190 visa is state nominated states place some conditions and applicant should agree and comply those in order to get a successful permanent migration outcome. For NSW applicant nominated by NSW need to agree to live and work in the state for at least first two years after getting a 190 visa. Another is an applicant who gets an invitation to apply for NSW nomination need to validate that they meet both requirements by the NSW government and Commonwealth government for visa eligibility.
Read Also: 80 points at least to get invited for 189 Visa
NSW skilled nominated Visa (190 visa) selection process
NSW selection process for NSW skilled nominated visa subclass 190 is a competitive and skill based. Candidates would be selected, ranked and invited based on four following criteria.
Occupation
Australian Department of Home Affairs points score
English language ability
Skilled employment
Based on these candidates would be ranked based on the time and points they claim on Skill Select. Generally to be nominated by NSW one should nominate their occupation from the NSW 190 nomination occupation list and meet the Australian Department of Home Affairs point score means must meet 65 passing points. Another crucial thing is English language competency; a candidate with each band 8 in PTE or IELTS has much possibility than 7 or 6. Local NSW skilled employment plays another major role while the selection process takes place, one employed in nominated occupation has a greater possibility to get a nomination. 
Read Also: 20 Midwives and 1650 Registered Nurses were invited in 10 months
Steps to follow to get NSW skilled nominated Visa (190 visa) nomination
If you are applying for NSW nomination for a skilled nominated visa (190 visa) you must submit an Expression of Interest (EOI) through SkillSelect
Make sure you meet all 190 visa criteria
Claim and mention your eligibilities and details in an EOI in SkillSelect
Click on NSW nomination for a 190 visa to indicate you want nomination from the state only you don't need to contact the NSW Department of Industry regarding the nomination process. The department does all backend works you just need to wait for the outcome.
Keep checking your email all boxes, even spam folder, sometime mail may go into spam because you may not have the NSW Industry Department's email on your address book.
You will receive an invitation to apply for NSW nomination if selected. There is no guarantee for nomination and timeframe to inform about the nomination outcome so you need to keep your visa status to remain in Australia lawfully.
NepaliPage,connects Australian Nepalese Community & Australian Nepalese Business Globally
Disclaimer: NepaliPage.com (नेपालीपेज डटकम) is a Nepalese Community website aggregating Nepalese Australian affairs including Australian Nepali Community News, Migration opportunities in Australia, Nepali International Students, Nepali home and garden, Nepali mortgage and real estate tips, tricks, and services, Travel, Entertainment, Nepalese Events, blogs, interview and many more. None of our stories is tailored expert advice for your circumstance, and cannot be taken as legal, migration, or any other expert advice. By nature, all of our contents provide general information on related topics from the various verified sources. We do not offer direct employment opportunities, Australian VISA help, and Migration assistance.