Millions of Nepalese live abroad, earn, and send money home. but they have very limited options for sending Money from Nepal to Abroad. Can you send money overseas from Nepal Legally? Read this article to the end.
Money transfers are necessary for most Nepalese migrants planning to leave Nepal for foreign employment or education purposes. Nevertheless, the number of options is so overwhelming that it can be daunting. We have the solution if you don't want to worry about direct bank transfers with high exchange rates or don't want to pay by credit card.
Compared to sending money to Nepal, sending money outside Nepal is more challenging. You probably already know this by now. However, we assure you that you can use legal methods to send money to Nepal.
Below, we have outlined the different methods an individual, business, or student can utilize to transfer money from Nepal to a foreign country.
Regulations of NRB and sending money from Nepal
In Nepal, the Nepal Rastra Bank regulates everything related to the financial sector, including banks, currency exchanges, remittances, and payment wallets.
The Nepal Rastra Bank strictly holds foreign exchange.
If we compare the regulations for transferring foreign currency to other countries, the U.S. regulations aren't as friendly. NRB does not allow its customers to send money abroad without proper channels, procedures, and permissions. In Nepal, you are required to follow a set of strict guidelines, requirements, and methods if you want to conduct such transactions.
It is always possible to see the light at the end of the tunnel. Keep hoping! As long as you follow the regulations, it will help you accomplish this.
Read Also: Nepal Rastra Bank Licensed Remittance Companies in Nepal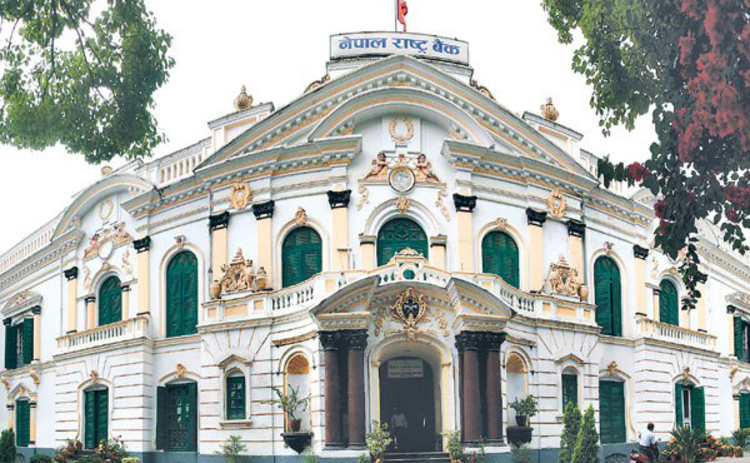 Regulations of Nepal Rastra Bank for outward remittance 
Banks and Financial Institutions currently have the following designated thresholds: 
a) Cash deposits or withdrawals of more than Rs. 1 million in one transaction, or a series of transactions, on a single account within a day.
b) Transferring more than Rs. 1 million across borders by an individual customer in a single or series of transactions. 
c) For customers who exchange foreign currencies in a single transaction or a series of transactions in a day, foreign currency equivalent to Rs 5,00,000/- or more.
Read Also: You could face jail for using HUNDI to transfer money to Nepal
Outward remittance from Nepal, how to send through legal channels?
Most of the Nepalese send their existing capital outside Nepal either for the educational purpose, medical purpose, business purpose and to acquire real estate outside Nepal.
For any individual or organization when sending bulk money from Nepal requires authentic report with approval from Nepal Rastra Bank.
Following are the limits stated by the Nepal Rastra Bank for the individuals, organization who are planning to send money through legal channels in Nepal:
a) Real Estate – Rs. 10 million is allowed in a single day transaction.
b) Casinos – Rs. 1 million is allowed in a single day transaction.
c) Dealers in gems & precious stone – Rs. 1 million is allowed in a single day transaction.
Is there a maximum amount of money sent from Nepal?
Well, firstly you need to figure out the transactional purpose. If you are sending the money for the educational purpose to Australia, UK or USA, Canada you need to clearly mention the reason for the outward remittance of money from Nepal. For every purpose either medical or educational or real estate acquisition , you need to have a specific documents comprising "No Objection Certificates" and submit the compiled documents to the nearest commercial bank. As you know every hefty amount must firstly pass through the A grade commercial bank and through the Rastra Bank through SWIFT transfer.
Is there a maximum amount of money that can be carried out of Nepal?
Yes their is a regulations for carrying cash outside Nepal as well. Recently, the guidelines allow the travelers to carry $1500 USD in total.  Even for that you need to present your air tickets, passport holding valid visa. Apart from the stated amount you really cant carry cash either in physical form or in your pre-paid cards.
The pre-paid cards can be easily purchased from nearest A-class commercial banks. You can use this same pre-paid card for your e-commerce purchase. However, you can't link this pre-paid card with the paypal cards. You can buy from the card but you can not receive amount in your pre-paid card. For that you need to provide your SWIFT number and account details of Nepal.
Sending money abroad for medical purposes
We know that most of the Nepalese people for the medical purpose travel to India. While the minor expenses can be easily paid from the existing Nepalese visa card, for a service charge of Rs.200 on every transaction, but for the higher notable amount you need to take approval from the Nepal Rastra Bank.
Is there any reason Nepal Rastra Bank does not allow people to send money overseas?
Yes there is strict reasons behind the restrictions. One is strongly discourage the anti money laundering situation and the other one is to discourage Hundi and black market.
Whenever fund transfer takes place outside, the BFI/NRB needs to verify that the transfer is legal and does not involve suspicious activities or money laundering related to hundi, the black market, etc.
The restrictions are made to discourage to legally route the earning of Nepal, so you can possibly imagine the amount of black money that could be legally routed out of the country if NRB allowed money transfers to other countries.
Nepal's illegal method for sending money abroad
Hundi is the most popular practise in Nepal. Hundi is strongly and legally discouraged by the Nepal Rastra Bank. 
The other practised used these days are pay pal, cash app and pioneer card.  Where the Nepalese requests their friend to make small payments in purchasing course, software or any random product from abroad. These practices are indeed non-traceable by the NRB are the transactions are small in nature.
Penalties & Fines when caught during an illegal act
Hundi traders would collect foreign currency at the foreign lands through their associates and deposit the Nepali equivalent into the accounts of relatives of the remitter, bypassing the legal banking system. Foreign Exchange Regulation Act dictates that people involved in such transactions forfeit the funds and can face a fine up to thrice the amount illegally transferred, as well as a possible prison sentence of not more than three years.
Read further on this topic click Laxman Basnet's Blog
NepaliPage,connects Australian Nepalese Community & Australian Nepalese Business Globally
Disclaimer: NepaliPage.com (नेपालीपेज डटकम) is a Nepalese Community website aggregating Nepalese Australian affairs including Australian Nepali Community News, Migration opportunities in Australia, Nepali International Students, Nepali home and garden, Nepali mortgage and real estate tips, tricks, and services, Travel, Entertainment, Nepalese Events, blogs, interview and many more. None of our stories is tailored expert advice for your circumstance, and cannot be taken as legal, migration, or any other expert advice. By nature, all of our contents provide general information on related topics from the various verified sources. We do not offer direct employment opportunities, Australian VISA help, and Migration assistance.