An Australian work visa gives you to remain and work lawfully in Australia. There are different visas that let you live and work in Australia for a limited time or lifelong periods. There are different visas that give you an opportunity to live, study as well as work in Australia with ample chances to be rewarded higher payment for your skill and task you have done.
Australia doesn't have any visa that is labeled or called just work visa as catchy we say like Australian Work Visa. But, there are couples of visas that provides you right to work and earn lawful earnings. You need to fulfill certain conditions and requirements to acquire such visas. For a long visa subclass, 457 was known as Australian Work Visa, with flexible immigration setting. But, now that became a history of Australian immigration system, Malcolm Turnbull government abolished this visa class since 18 March 2018 and made another settlement to bring temporary workers into Australia from overseas.  
Generally, there are migration agents and recruiting agencies to help you to get an Australian work visa. There are various Nepali migration and recruitment agents in Sydney as well as in Kathmandu to help you work and living arrangements in Australia. And, you need to meet the entry criteria for either a Skilled, Employer Sponsored, or perhaps a Training Visa. But, availability for you to get an Australian work visa depends on your circumstances including age, education, work experience, and English skills.
Read Also: Things about Australian Work Culture That Will Amaze You
If you are looking for an Australian work visa to come into Australia, live an Australian life and work here you need to make a research for yourself or you can seek professional advice from an Australian registered  Migration Agent or employment agency.
The Australian government has introduced a new Temporary Skill Shortage (TSS 482) visa while abolishing previous work visa 457. To obtain TSS 482 visa you need to get sponsorship from your Australian employer and your occupation should be listed in the Short-term Skilled Occupation List (STSOL).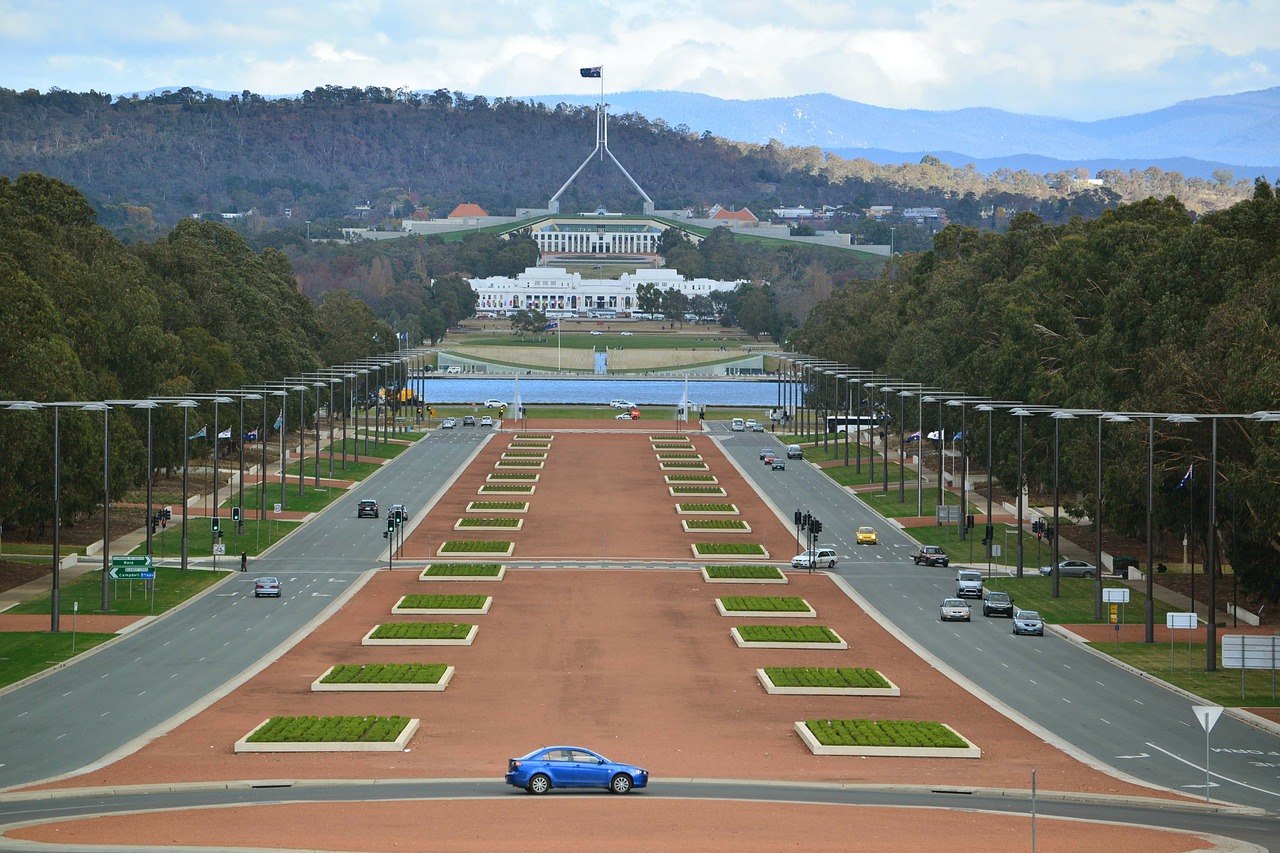 Australian Work Visas
In Australia, various visas will let you work even student visa subclass 500 lets you work up to 40 hours in a fortnight. If you study in Australia at masters level your family member (dependent, spouse) can work fulltime during your study time and you can work full-time during semester breaks.
There are sponsored skilled visas that permit you to work in Australia. 
Temporary Skill Shortage (TSS) visa subclass 482: this visa gives you full right to work for Australian employer. The visa duration is up to 4 years depending on occupation, but you need to be sponsored by employer and skills to perform nominated occupation as well as two years experience in the related field.
Read Also: Getting a Sponsored Job in Australia
Employer Nomination Scheme (ENS) visa subclass 186: This is a permanent visa which gives you chance to live and work in Australia permanently. To be eligible to get this visa you need to have skill assessment with relevant registration or licensing and three year's experience.
Regional Sponsored Migration Scheme (RSMS) visa subclass 187: This permanent visa also lets you work and live in Australia permanently. To be eligible for this you need to have a sponsor as well as skill assessment, three year's experience, and relevant registration or licensing.
There are some temporary visas that also gives you an opportunity to work in Australia.  
Student Visa subclass 500: Student visa also comes with work conditions, as per the visa condition student can work up to 40 hours in a fortnight while the study is on and can work fulltime if the course is off or during holidays such as summer holiday. This visa longs up to 5 years depending on your study level. If you study masters by research or further higher degrees such as Ph.D. you can work fulltime.
Work and Holiday visa subclass 462: This visa is for young people from countries of Argentina, Austria, Chile, China, Czech Republic, Hungary, Indonesia, Israel, Luxembourg, Malaysia, Peru, Poland, Portugal, San Marino, Singapore, Slovak Republic, Slovenia, Spain, Thailand, Turkey, USA, Uruguay, and Vietnam aged between 18 to 31. People can make holiday and work in Australia for one year under this visa. Under this visa, you can work up to six months with one employer.
Working Holiday Visa subclass 417: Person with the passport of Belgium, Canada, Republic of Cyprus, Denmark, Estonia, Finland, France, Germany, Hong Kong, Ireland, Italy, Japan, Korea, Malta, Netherlands, Norway, Sweden, Taiwan, and United Kingdom could get this visa. This visa has an extension option as it works as a first working holiday visa and the second working holiday visa. Under this visa, you can not work more than six months with a single employer and can study only up to four months.
Temporary Work (Short Stay Specialist) Visa subclass 400: This is for specialized people to work in specialized short-term and highly specialized work. To be eligible for this visa you need to be invited or supported by an Australian organization and have a skill that highly needed in Australia but not found in Australia. You can perform work in Australia for up to 3 months.   
Skilled Visas
Australia has a couple of Skilled visas that gives you the opportunity to work and live in Australia and could lead to citizenship. To be eligible to apply these visa one need to have their skill listed as eligible occupation list and be invited by the government through SkillSelect.
Skilled Independent Visa subclass 189: This is the point tested permanent visa that gives a chance to stay in Australia permanently with full working rights. To apply for this visa you need to be invited and with relative skill assessment as well as good English competency. These days higher migration point scorer is being invited for this visa.
Skilled Nominated Visa subclass 190: Same as 189, an applicant for this visa need to be invited by the Home Affairs department. For this visa applicant need to have their skill in eligible skilled occupation list and nominated by any Australian state or territory government. If you get 190 visa after nomination of any state or territory government you need to live and work at least 2 years in the degicnated state.
Skilled Regional (Provisional) visa subclass 489: This visa lasts up to 4 years and could lead permanent residency via subclass 887 visa. To get this visa one need to be nominated by any regional certifying body and invited to lodge visa by Home Affairs. To get a nomination for 489 one need to fulfill the criteria set by different regional bodies. After the visa grant one need to live and work full time (one year) in the designated regions for two years to be eligible for permanent residency.
Read Also: Migration options in Regional NSW
NepaliPage,connects Australian Nepalese Community & Australian Nepalese Business Globally
Disclaimer: NepaliPage.com (नेपालीपेज डटकम) is a Nepalese Community website aggregating Nepalese Australian affairs including Australian Nepali Community News, Migration opportunities in Australia, Nepali International Students, Nepali home and garden, Nepali mortgage and real estate tips, tricks, and services, Travel, Entertainment, Nepalese Events, blogs, interview and many more. None of our stories is tailored expert advice for your circumstance, and cannot be taken as legal, migration, or any other expert advice. By nature, all of our contents provide general information on related topics from the various verified sources. We do not offer direct employment opportunities, Australian VISA help, and Migration assistance.