Bringing parents to Australia from overseas is a dream of many Australian Citizens and Permanent Residency visa holders. If planned properly it's not that hard many believe it to be.
COVID-19 has severely instilled the normal life of every people residing in every corner of Australia. With no traveling rules, lock-down, quarantine rules no PR residents, students, or Australian citizens were able to make a movement. This totally pushed the citizens like you from meeting and greeting your beloved family members including your parents. Understanding the situation of family despair, the Australian Government for Permanent Residency visa holders and Australian citizens like you have issued several visas to immediately flow in your parents from any corner of the world. However, there are certain processes and evidence that you need to submit before turning them in Australia.
Several years ago, the number of immigrants armed with the 'Parents visa' got defined. Today, the number of immigrants armed with this visa is determined for each year. In most cases, immigrants like you with children permanently settled in Australia are eligible for this visa. Children who are residents of Australia sponsor such immigrants. There is always a beeline to arrive in this country if you have a limited number of visas.
Read Also: Nepalese parents must consider these, before sending children for Study Australia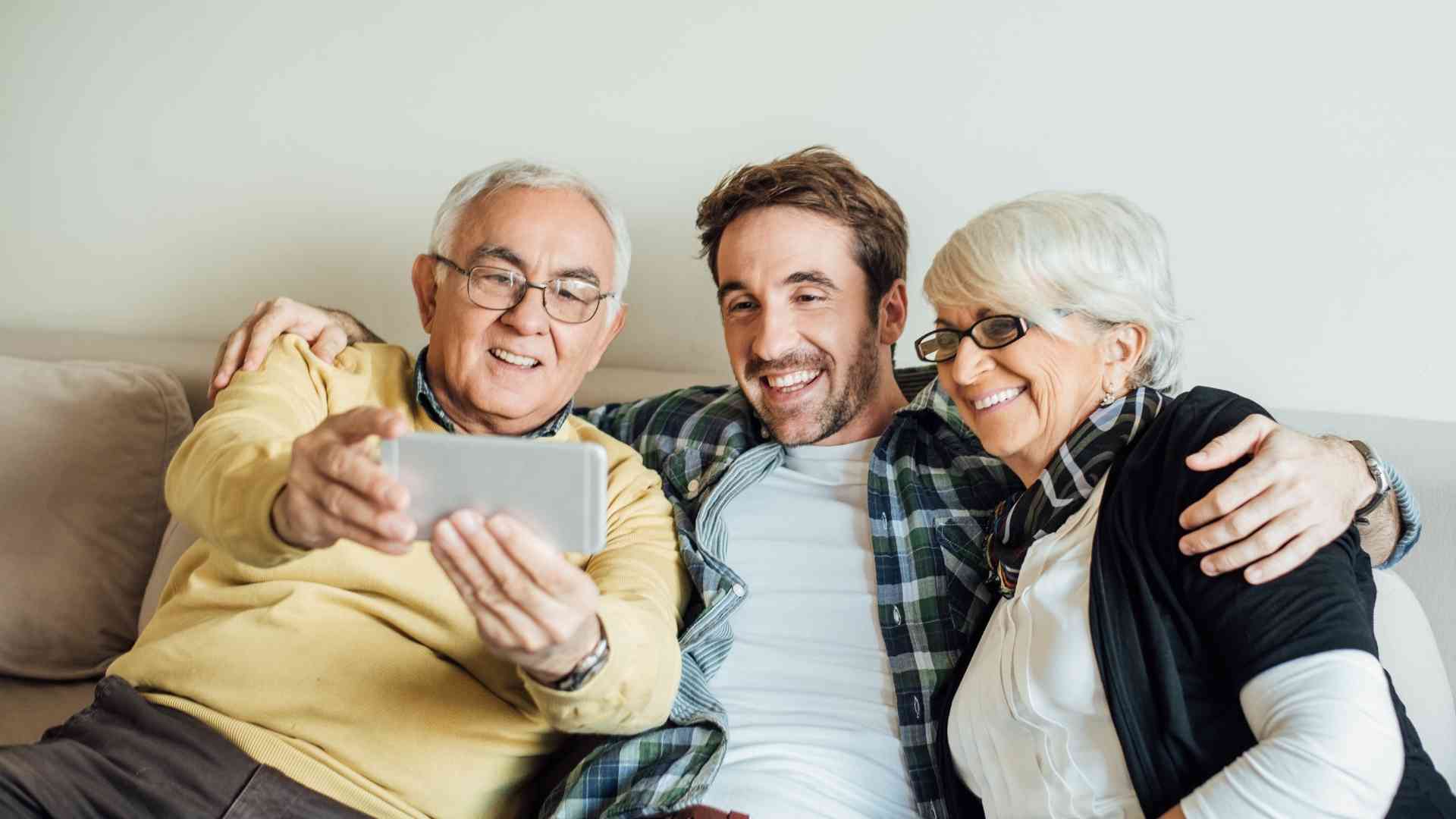 Here in this article, we discuss the basic visa requirements, Australian Parent Visa Category, the parent visa processing period, and additional requirements.
Application Pre-Conditions (Basic requirements)
Applicants for an Australian Parent Visa must pass a 'balance of family test'. This visa category requires sponsors to be either:
A citizen of Australia;
An Australian permanent resident;
A resident of New Zealand who is eligible to become a citizen.
An applicant who immigrates to this country on a Parent Australia visa cannot receive an age pension. To qualify for the Australian Age Pension, newly settled permanent residents in Australia must wait for ten years.
Parent visa holders have the right to settle permanently in Australia if they hold an Australian parent visa. Living and working in this country is possible as a permanent resident. Social security and health care coverage are also available.
Australia Parent Visa Categories to Bring Parents 
Different visas for immigration to Australia are offered to applicants living onshore and offshore.
Visa for an older parent: Subclass 804 (onshore)
Parents residing in this country permanently are applying for an inshore permit. It is required that applicants have children who are Australian citizens or permanent residents. This immigration option is available to parents whose children are eligible citizens of New Zealand.
Visa for Contributory Aged Parents: Subclass 884 (Temporary: onshore)
Applicants must be parents whose children are Australian permanent residents or eligible New Zealand citizens. The visa is valid for two years. 
A subclass 884 visa is processed more quickly but costs more. Permanent immigration is possible after two years for temporary visa holders.
Visa for contributing-aged parents, subclass 864 (onshore)
The program is also open to older parents whose children are permanent residents in Australia or citizens of New Zealand. These applications are more costly and processed more quickly than the earlier ones.
Visas for Contributory Parents: Subclasses 173 to 143
Contributory Parent Visas issued for temporary residence are eligible for application under this category before their expiration dates.
It is authorized to apply for a 'contributory parent visa subclass 173′ if a candidate proposes to apply for a 'contributory parent migrant visa'.
The Immigration Department offers the following visas to parents outside Australia: Parent Migration Visa: Subclass 103; Contributory Parent Temporary Visa: Subclass 173; and Contributory Parent Migration Visa: Subclass 143.
Non-contributory visas require much longer processing times
Websites for the Department of Immigration and Border Protection report that the wait time for non-contributory parent and aged parent visas ranges from 10 to 30 years. Additionally, there is the possibility that the government could cancel all non-contributory parent visas. A parent visa application cancellation attempt was made in 2014, but it got never passed.
The processing time for contributing visas can range from 24 to 36 months. A parent will become a permanent resident of Australia once the visa application is approved.
The applicant who is granted an onshore aged parent visa will receive a bridging visa allowing them to remain in Australia until their visa is granted.
Its best recommended checking with Centrelink or Medicare about whether your parent is eligible for Medicare from an RHCA country. Applicants under the age of 66 do not qualify for a bridging visa when applying for a parent's visa.
There is, however, the possibility that parents may qualify for long-term sponsored visitor visas.
Alternately, you can apply for a Contributory Aged Parent visa. Using this visa, you can split the second visa application charge into two payments.
You can stay in Australia on this visa for up to 2 years before applying for a permanent contributory parent visa.
Applicants for parent visas must meet the following Primary requirements
There are a few basic requirements that must be understood before moving further.
Citizenship or permanent residency of a parent
Parents of citizens or permanent residents of Australia who have lived in Australia for at least two years are eligible for this Scholarship.
The family balance test
The family structure test must be passed (at least half of the applicant's children and stepchildren must reside in Australia, or the principal applicant's children should reside in Australia more than other countries).
Requirements in addition
Visa-wise, you may need to meet some additional requirements.
Contributory parent visa eligibility criteria
To apply for this visa, the main applicant must be over 66 years of age. If the primary applicant has a younger spouse, they can be included as a secondary applicant.
Having health and a character
A medical examination, chest x-ray, and HIV test will be required of your parents. When you apply for a non-contributory parent visa, your parent must undergo a
medical examination before the visa can be granted.
FREQUENTLY ASKED QUESTIONS TO BRING PARENTS TO AUSTRALIA
What is the processing time for a subclass 804 visa?
It may take up to 30 years to process the 804 visas. If you don't want to wait three decades to get your visa, Migration agents can help you find an alternative visa.
How much does an 804 visa cost?
Applicants must pay $6,010 for this visa in two installments: $3,945 on the application; and $2,065 at the Department's request.
What is the best visa for my parents in Australia?
According to an Australian visa expert, the contributory parent visa 143 is the best to sponsor your parents. You can have your parents stay with you on the visa. The visa enables them to live, study, and work in the continent permanently.
In Australia, can parents apply for permanent residency?
Parent visas enable Australian citizens and permanent residents to sponsor their children for permanent residency in Australia. It is not uncommon for some visa types of having extended processing times of as much as 30 years in the Parent visa migration program.
What is the cost of a parent visa in Australia?
The main applicant will pay $4,155, and the dependent partner will pay $1,400. Before granting a visa, a compulsory fee of $43,600 must be paid per applicant.
NepaliPage,connects Australian Nepalese Community & Australian Nepalese Business Globally
Disclaimer: NepaliPage.com (नेपालीपेज डटकम) is a Nepalese Community website aggregating Nepalese Australian affairs including Australian Nepali Community News, Migration opportunities in Australia, Nepali International Students, Nepali home and garden, Nepali mortgage and real estate tips, tricks, and services, Travel, Entertainment, Nepalese Events, blogs, interview and many more. None of our stories is tailored expert advice for your circumstance, and cannot be taken as legal, migration, or any other expert advice. By nature, all of our contents provide general information on related topics from the various verified sources. We do not offer direct employment opportunities, Australian VISA help, and Migration assistance.