Nepal offers on arrival visas for travellers from many countries to make their travel Nepal easy
One international airport has been opened in Nepal, and it has been in operation so far. There are other two international airports, Pokhara International Airport and Gautam Buddha International Airport, ready to welcome foreign nationals.
As of now, Nepal's only international airport is Tribhuvan International Airport. The Immigration Office at Tribhuvan International Airport, under the Department of Immigration, provides Visa on Arrival services to tourists travelling to Nepal. Additionally, foreign nationals hoping to enter Nepal via land can also obtain "On Arrival Visas" at other Entry and Exit points at the border regions.
Visas are issued 'On Arrival' very quickly and easily. Some queues can be expected during peak tourist season. If you wish to avoid those lines, you can also apply for your Visa at Nepalese diplomatic missions stationed abroad before you arrive. The choice is yours.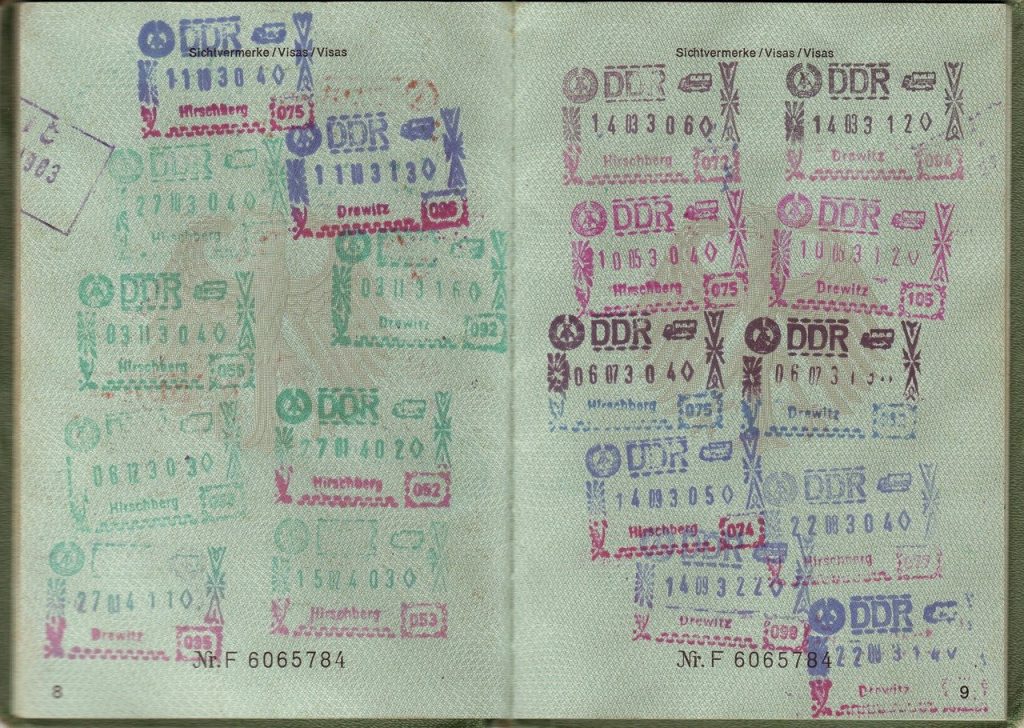 To enter Nepal, you must join within six months from when the Nepalese diplomatic missions issued the Visa. From the time you enter Nepal, you count the total duration of your stay.
'Tourist visas' are visas issued upon arrival. Multiple entries are allowed. Visas "on arrival" are the only way to enter Nepal.
Suppose you are visiting Nepal for reasons other than tourism (such as sightseeing, tours, travel, mountaineering, trekking, or visiting friends and family). Nevertheless, you will need to obtain a 'Tourist Visa' to enter the country in that case. As soon as you plan to stay in Nepal for a long time, you must change your visa category with the Department of Immigration.
Nationals of designated countries must obtain visas from their nearest Nepal Embassy or Consulate before their arrival. Ensure that you are eligible for 'On Arrival' by checking the link.
Step by Step Guide to get an 'on arrival visa' for Nepal
Step 1
Complete the 'Arrival Card'
Complete the online 'Tourist Visa' form (on the Department of Immigration's official website before your arrival or at the Airport using a kiosk machine). You will receive an electronic submission receipt with a barcode if you fill it out from the website. You should print it out and bring it with you when applying for a visa. After 15 days, it is no longer valid. In that case, you will have to re-complete it.
Step 2
Your bank will accept payments for 15/30/90 days, depending on your visa requirements.
Keep the receipt as proof.
We recommend you bring some cash to be on the safe side (at the visa fees collection counter), even though you can pay using different methods.
Fees for On Arrival Visas
30 USD for 15 days
50 USD for 30 days
125 USD for 90 days
Step 3
You must present your passport, payment receipts, and your online form at the Immigration Desk.
Please give your documents to the immigration officer for visa processing. He/she issues Visa to you upon their satisfaction.
Free visas (Gratis Visas)
The following categories of Visa applicants are eligible for free visas:
A child under ten years old
SAARC citizens may stay for up to 30 days once a year (except Afghanistan). On the recommendation of the Department of Immigration, Afghan citizens may obtain a Visa on Arrival. The institution in Nepal that is inviting you can arrange the necessary paperwork with the Department of Immigration for you to receive the free visa 'on arrival if you are an Afghan citizen.
Nepalese not residing in Nepal (NRN) cardholders (issued by the Nepalese embassy abroad or MoFA).
People of Chinese nationality.
A reciprocal visa waiver agreement exempts Chinese, Brazilian, Russian, and Thai officials from needing an entry visa.
Tourist visas are available in all forms, including those issued at the Airport. If you need to extend your access or change your visa category, contact the Department of Immigration. You can also boost your Visa at the Pokhara Immigration Office. Unless you are on a business visa, it is possible to extend a non-tourist visa only at the Department of Immigration for a maximum of one year (if you are eligible).
FREQUENTLY ASKED QUESTIONS (FAQ)
Nepalese visas on arrival cost how much?
Visa on Arrival and embassy applications both require a completed application form along with two passport-sized photos. Visa fees for American nationals travelling to Nepal range from US$25 for a 15-day visa to US$440 for a 30-day visa to US$100 for a 90-day visa.
If I arrive in Nepal, will I be able to obtain a visa?
As part of the Department of Immigration, the Immigration Office, Tribhuvan International Airport, provides Visa on Arrival services for tourists flying into Nepal. … On arrival visas are referred to as tourist visas. Tourist visas are valid for multiple entries. Nepal only issues tourist visas upon Arrival.
Is Nepal open to tourists?
After October 17, foreigners previously only allowed to visit Nepal as trekkers and mountaineers will now get a tourist entry visa from Nepal diplomatic missions outside the country or possess a pre-approval or recommendation from the relevant ministry.
Is it possible to visit Nepal without a visa?
Is a visa required for Indians to visit Nepal? The country does not require visas for Indian citizens. Citizens of other countries need a visa to enter Nepal. Citizens of India are exempt from this requirement.
Travel to Nepal is possible?
Citizens of the United States are allowed to enter Nepal. You can refer to Nepal Tourism Board's latest traveller's information sheet for more information. Visas can be issued on Arrival to foreigners arriving via the immigration department at the airport or a land border as of September 24. There is no quarantine requirement.
Visas to Nepal cost how much?
The cost of a 15-day multiple-entry tourist visa is $30 US, the cost of a 30-day multiple-entry tourist visa is $50 US, and the cost of a 90-day multiple-entry tourist visa is 125 US.
NepaliPage,connects Australian Nepalese Community & Australian Nepalese Business Globally
Disclaimer: NepaliPage.com (नेपालीपेज डटकम) is a Nepalese Community website aggregating Nepalese Australian affairs including Australian Nepali Community News, Migration opportunities in Australia, Nepali International Students, Nepali home and garden, Nepali mortgage and real estate tips, tricks, and services, Travel, Entertainment, Nepalese Events, blogs, interview and many more. None of our stories is tailored expert advice for your circumstance, and cannot be taken as legal, migration, or any other expert advice. By nature, all of our contents provide general information on related topics from the various verified sources. We do not offer direct employment opportunities, Australian VISA help, and Migration assistance.