A Nepalese national who visited Australia back in 2017 is again on an Australian trip to get punishment for alleged rape committed in the previous trip. The former trip was on his plan but NSW Police planned for the latest. To make his this trip happen NSW Police detectives traveled to the USA and extradite the 35 years old man with an outstanding arrest warrant.
The Nepalese man is alleged for committing sexually and indecently assault to a 21-year-old girl in Sydney. He was charged two counts of sexual intercourse without consent and five counts of assault with act of indecency that took place at a Carlton unit on Wednesday 14 June 2017. The Nepalese man fled Australia in the hours after the incident took place. 
The Sydney suburb Carlton is also a popular suburb for Nepalese living as it's close to the Nepalese hub Rockdale, where the alleged incident happened. Though Australian media revealed the nationality of the alleged rapist, it is not clear yet if the victim, 21-year old the girl also from the same nationality.
Read Also: Two Nepalese boys were beaten and arrested for molesting a lady rideshare driver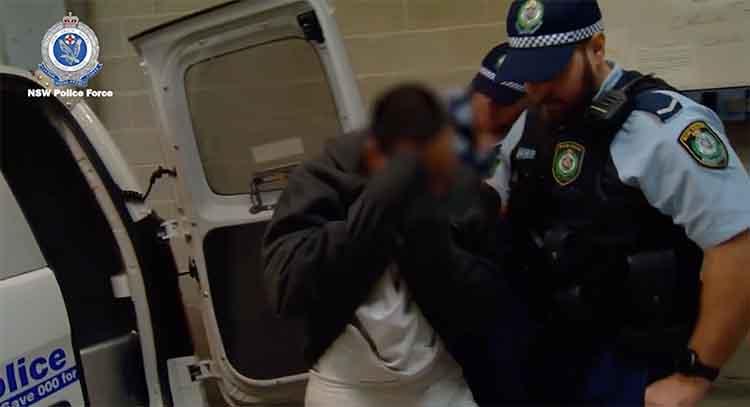 Read Also: Nepalese Boy seriously injured in a boozy Brawl
A statement by NSW Police says, 'About 9.20am on Thursday 17 January 2019, the man was arrested by NYPD – United States Marshall Service Task Force officers in New York, by virtue of a Federal Warrant.' Police statement further says, 'NSW Police subsequently applied for an NSW warrant and an extradition application was submitted to the Attorney General's Department.'
The man was taken Los Angeles from New York and it was Thursday the 2 May 2019, detectives from St George Police Area Command met Los Angeles local authorities and took the man under their custody. The man later boarded on a flight to Sydney where he has to be charged for his alleged rape of a 21-year-old girl in 2017. The Police escorted the man from the USA to Australia and taken to Kogarah Police Station Saturday 4 May 2019 after the flight landed in Sydney Airport. He was refused bail.
NepaliPage,connects Australian Nepalese Community & Australian Nepalese Business Globally
Disclaimer: NepaliPage.com (नेपालीपेज डटकम) is a Nepalese Community website aggregating Nepalese Australian affairs including Australian Nepali Community News, Migration opportunities in Australia, Nepali International Students, Nepali home and garden, Nepali mortgage and real estate tips, tricks, and services, Travel, Entertainment, Nepalese Events, blogs, interview and many more. None of our stories is tailored expert advice for your circumstance, and cannot be taken as legal, migration, or any other expert advice. By nature, all of our contents provide general information on related topics from the various verified sources. We do not offer direct employment opportunities, Australian VISA help, and Migration assistance.