Those who consider themselves bright and the right student to internationalise their study, there is a big opportunity for them to study in Australia. The Australian government has opened its much-awaited scholarship program 'Australia Awards' to provide study opportunity in 2021. Australian government-funded scholarship 'Australia Awards 2021' covers student's living expenses, health cover, tuition fees and airfares.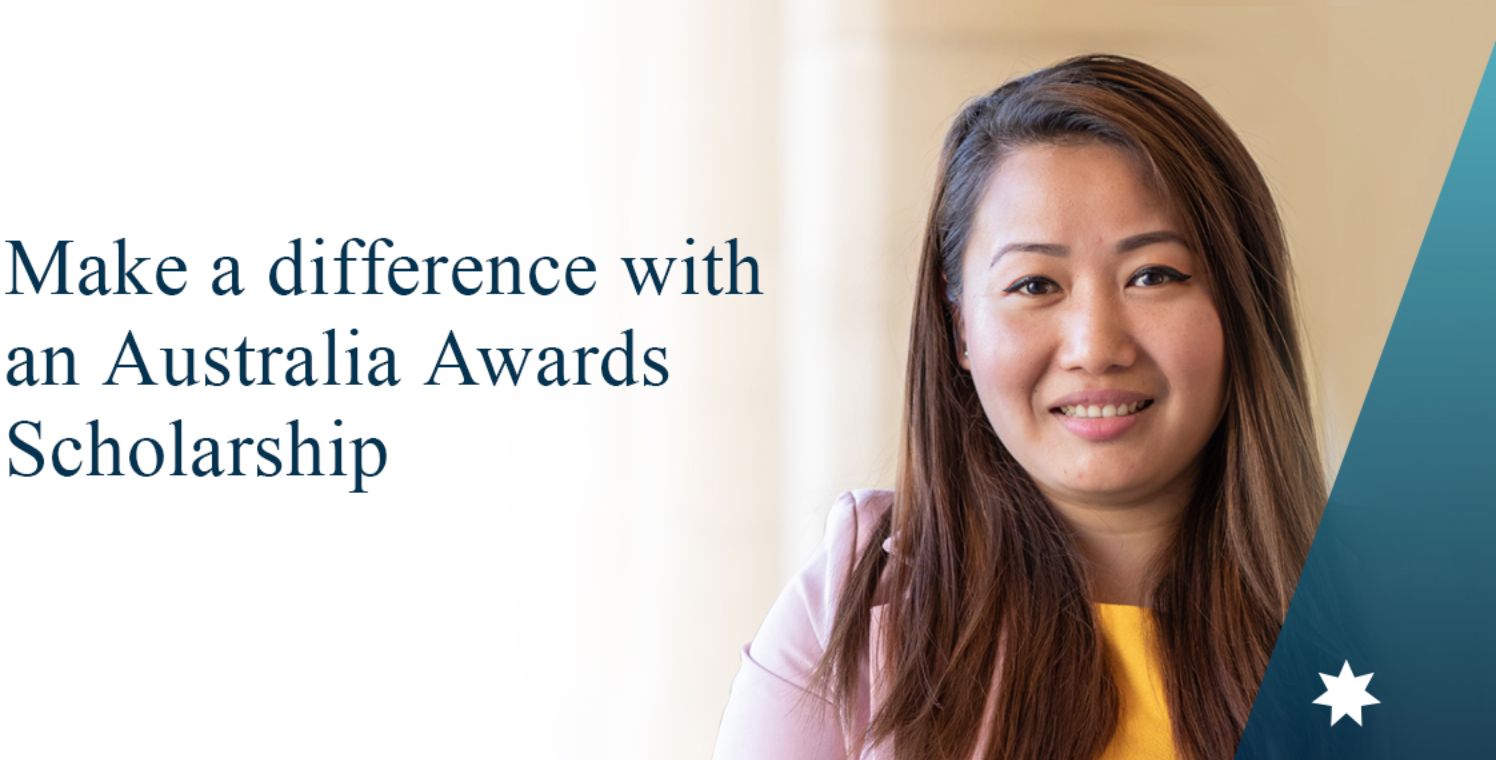 Nepalese students can undertake Master's degree programs in any Australian university meeting selection criteria. To be a potential scholarship recipient student's goal and career plan must match with the development need of Nepal. If you get the Scholarship, you need to return Nepal at least for two years after completing the study under the scholarship program. The scholarship program aims to create a change-maker individual through developing skill and knowledge in Australia so they could contribute to the development of Nepal. 'Applicants who want to accept an Australia Awards Scholarship will need to sign a contract with the Commonwealth of Australia declaring that they will comply with the conditions of the Australia Awards Scholarship. Scholars are required to leave Australia for a minimum of two years after completing their Scholarship.' scholarship documents state.
To apply and be eligible applicant must not have any intention to live in Australia permanently as well as no marriage or de-facto relationship with Australian and New Zealand citizen or permanent resident. 
Application Date for Australia Awards 2021
Application for the awards is now open if you award Scholarship your study would commence in early 2021.
Application opening date: 1 February 2020
Closing date: 30 April 2020 Date Extended till 30 June 2020 (read more)
Eligibility for Australia Awards 2021
All Nepalese students who are over 18 years of age are eligible to apply for the Scholarship, its minimum requirement. But, be clear on that point mentioned in the award document, 'Australia Awards Scholarships for Nepal will be offered to undertake Master's degree study programs in the priority development sectors of Economic Development; Education; Health; Governance; Gender Equality, Disability-inclusiveness and Social Inclusion; and Water Resource Management.'
A student applying for the Scholarship also meet the criteria of academic study and work experience. To be eligible, you must have completed a four-year bachelor's degree with a minimum of three years' relevant experience as a full-time employee after completing your study. If you were a three-year bachelor's degree student, you need to have at least a one-year master's degree and three years' relevant experience after completing bachelor's as a full-time employee. If you don't have these both and have done two-year bachelor's degree and two-year Master's degree after that and have four years' relevant experience after the bachelor's degree in a related field, you would be eligible for the awards.
Australia Awards 2021 priority areas
For this scholarship program, your proposed study program must be a one from the priority areas set by the Australian government. Priority sector for the program year 2021 are:
Economic Development
Education
Health
Governance
Gender Equality, Disability-inclusiveness and Social Inclusion
Water Resource Management
English requirement for Australia Awards 2021
As an English language requirement, you must have IELTS (Academic) score average of 6.5 or above (with no individual band less than 6.0) or an Internet-based TOEFL (iBT) score of at least 84, with a minimum of 21 in all subtests, or PTE Academic overall score of 58 with no communicative skill score less than 50. But, if you are a female applicant, a person with a disability, a member of a traditionally marginalised group, or a nominated public servant, you need an IELTS (Academic) overall score of 6.0 or above (with no individual band less than 5.5) or an equivalent TOEFL or PTE test scores.
Get support to apply for Australia Awards 2021
Australian embassy in Nepal would provide help and support you to apply for the Australia Awards scholarship through information seminars that would be organised in Biratnagar, Pokhara, Nepalgunj and Kathmandu. Here is the schedule :
Biratnagar: Wednesday, 12 February 2020
Pokhara: Wednesday, 19 February 2020
Nepalgunj: Friday, 28 February 2020
Kathmandu: 7 and 14 February; 5, 18 and 31 March; 9 April 2020
There will be webinars on 10 and 25 February 2020; 13 March 2020
Read the Award Policy Document from
Here
NepaliPage,connects Australian Nepalese Community & Australian Nepalese Business Globally
Disclaimer: NepaliPage.com (नेपालीपेज डटकम) is a Nepalese Community website aggregating Nepalese Australian affairs including Australian Nepali Community News, Migration opportunities in Australia, Nepali International Students, Nepali home and garden, Nepali mortgage and real estate tips, tricks, and services, Travel, Entertainment, Nepalese Events, blogs, interview and many more. None of our stories is tailored expert advice for your circumstance, and cannot be taken as legal, migration, or any other expert advice. By nature, all of our contents provide general information on related topics from the various verified sources. We do not offer direct employment opportunities, Australian VISA help, and Migration assistance.