What exactly you want to study Australia. I assume that you want to know about the admission procedure to study in Australia and giving you detailed information about the same.
Send inquiries at least 12 months before the proposed date of admission. These are the ways to get application forms.
Requesting Application Forms via email

: You can request application forms from the universities website. Most universities have a form on their website which can be completed online to request application material.

Downloading from the university website:

 Many universities have a downloadable and ready to print versions of their application forms on the net. These can be used for applying just as regular forms.

Getting applications from University Representatives: You can also get the application forms from any authorized representatives of Australian Universities in your country. 
Eligibility
Most Australian universities accept the graduation system of three years for entry into most postgraduate courses. An Indian bachelor degree like B.A.,B.Com as well B.Sc. are equivalent to an Australian Bachelor Degree.
However, some courses and universities may require a qualification equivalent to Australian Bachelor (Honours) Degree, which requires either a honours graduation degree like B.A. (H), B.Comm (H) etc or 16 years of formal education, which would mean another year after graduation or a four year degree course like B.E., B.Tech and other such courses.
For most Universities, a good first degree from a leading university in India or its equivalent is essential.
Academic Records
Full details of your education including your course subjects and grades are required in the applications. Transcripts or official records of your previous academic qualifications are crucial for your application.
Standard X Marksheet
Standard XII Marksheet
Bachelor Degree / Provisional Certificate with marks
Students applying for admission are required to submit an official transcript from each college or university that they have attended after secondary school with complete details of the subjects, credits involved and other details like correspondence courses, diplomas etc.
If the originals are not in English, copies and a good English translation must be enclosed. Please ensure all the copies of these documents are attested. 
Standardized Tests
English Proficiency
IELTS: For most courses and universities, International students are required to take IELTS (International English Language Test) which is regularly administered by the British Council. Some universities may accept TOEFL as an alternative.
PTE: Pearson Test of English is another popular English test which is widely accepted in Australia for education and migration purposes.
TOEFL: This test is conducted by ETS for International students applying to a Universities abroad. This is accepted by most Australian universities
Letter from Institution: Some Universities may waive IELTS/TOEFL if you can get a letter from the institution that you have last studied in mentioning that you have been studying in English medium throughout and they are convinced that you are proficient in English.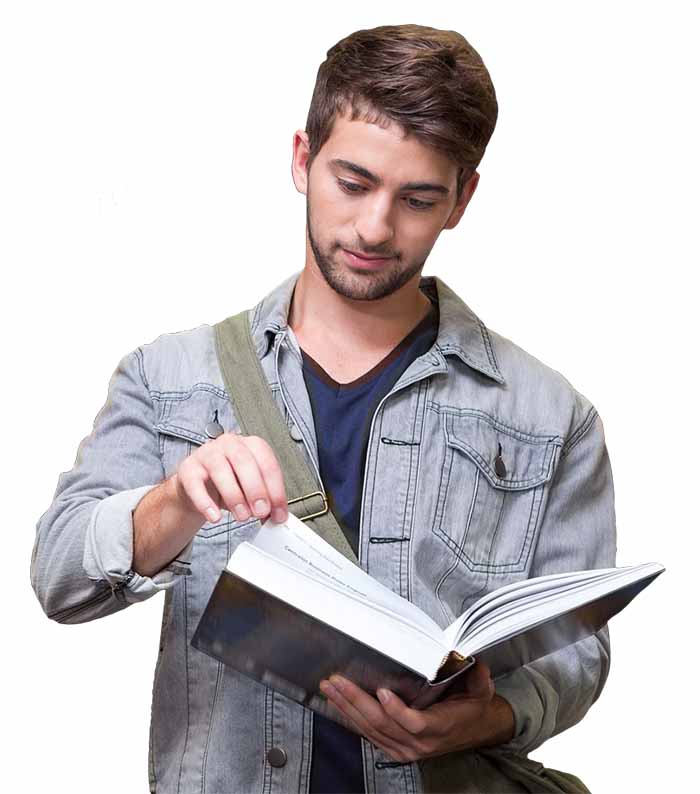 Important Note: 
 1) IELTS is compulsory for Australian visa for residents of many countries like India, Pakistan and Bangladesh.
2) Most Australian Universities do not require the GRE for admission to postgraduate courses. However, it is advisable to enclose a copy of your score sheet if you have done well in the test
Work History
A number of professional and vocational courses require relevant work experience. For instance, many MBAs or master's courses in information studies require at least a couple of years' work experience. Most Australian universities are pretty strict about this.
A detailed Résumé is an important part of your application. It should include all information on professional work experience along with the details like positions held, achievements and range of work. 
Letter of Recommendation
Letters of reference or recommendation letters play a very important part in your admission especially in courses that earn you a master's or doctoral degree. A recommendation letter is a signed statement from a person who knows you well professionally or has taught you in a subject that is related to the course you are applying to. It should list your positive and negative qualities, strengths and other such information.
The author or teacher must indicate his position, how long he/she has known the applicant and in what capacity. He/she should briefly discuss the need, importance and usefulness of the study the applicant propose to undertake. Authors are usually asked to rank applicants in their letters of recommendation, which helps admission officers to interpret the academic credentials of foreign students. Students should obtain letters of recommendation (often on the prescribed forms sent by the institutions) from teachers who know them as a person as well as a student. You may like to request your author to give concrete examples that may show your qualities and help your case.
Many universities have their own format and questions that have to be answered by the person who is giving the letter of recommendation on your behalf. Letters, which do not give enough information, can jeopardize a candidate's chances of selection.
NepaliPage,connects Australian Nepalese Community & Australian Nepalese Business Globally
Disclaimer: NepaliPage.com (नेपालीपेज डटकम) is a Nepalese Community website aggregating Nepalese Australian affairs including Australian Nepali Community News, Migration opportunities in Australia, Nepali International Students, Nepali home and garden, Nepali mortgage and real estate tips, tricks, and services, Travel, Entertainment, Nepalese Events, blogs, interview and many more. None of our stories is tailored expert advice for your circumstance, and cannot be taken as legal, migration, or any other expert advice. By nature, all of our contents provide general information on related topics from the various verified sources. We do not offer direct employment opportunities, Australian VISA help, and Migration assistance.