Australian government record show only a few Nepalese students holding Australian Student visa are stuck in Nepal due to lockdown and border closure. Both countries Nepal and Australia have limited people's movement to reduce the COVID-19 virus spread. Nepal has enforced lockdown and border closure as well as suspended all international flights. Though no lockdown imposed similar to Nepal, Australia has shut its border for international travellers seem not going to open anytime soon.
Read Also: Your student visa would cancel if transit China
20% Australian student visa holders are currently offshore and Australia government is planning to bring international students through a pilot project. Citing South Australian government spokesperson SouthAsia.com.au reports, only 3% Nepalese students enrolled with Australian education providers are stuck in Nepal. The website further mentions similar to Nepal, a very few Indian students are offshore, 5455 Indian students enrolled in Australian universities and campuses are unable to return Australia to join their study on campus. Indian and Nepal are second and third major international student source countries for Australia. Australian international education industry weight recorded 37.5 billion Australian dollars in 2018-2019.
Are Nepalese students on priority?
Though Nepal stands as the third-largest source of international students, Australia seems indifferent to include Nepalese students in a pilot-plan to bring international students, though the plan itself on pause with heightening a number of COVID-19 contagions lately. Not only 1196 student possibly few more who were granted a visa and planned to start their course in July intake are unable to come into Australia due to the travel restriction.
Australian government's focus appears on South East Asia for special travel arrangement for international students SouthAsia.com.au report indicates. Though the website mentions quoting its South Australian government representative there was no soft corner for one particular market.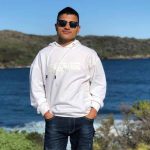 Overseas Nepalese Students Union, a Nepalese student forum in Australia has started consultations with authorities to facilitate travel arrangements for Nepalese students stuck in the home country. The union started collecting student details to include them in the pilot program which could be organized by the Australian government sometime later. Union president Samrat Oli says they already collected details from 820 Nepalese students and post-graduate visa holders stranded in Nepal while holidaying.
Seems gloomy at the time with raising COVID-19 cases, but Australia seems committed to bringing international students with tight scrutiny. There are couples of plans on work to help education export industry that contributes billions of dollars on GDP.
Nepalese students a big market for Australia
Nepal is the not only third-largest market for Australian education export industry but also a rapidly growing. Government statistics show a number of Nepalese student studying Australia has a remarkable growth. In 2018-2019 financial year 31,799 Nepalese students were granted Australian student visa which was 26,579 previous year. Nepalese student spent 2.6 billion Australian dollars to acquire Australian education during the financial year 2018-2019. With billion-dollar increased over the past one year, in 2017-2018; on that year, Nepalese students contributed 1.6 billion dollars in Australia's education export. There were 50,000 Nepalese students enrolled in Australian education providers in October 2019.
NepaliPage,connects Australian Nepalese Community & Australian Nepalese Business Globally
Disclaimer: NepaliPage.com (नेपालीपेज डटकम) is a Nepalese Community website aggregating Nepalese Australian affairs including Australian Nepali Community News, Migration opportunities in Australia, Nepali International Students, Nepali home and garden, Nepali mortgage and real estate tips, tricks, and services, Travel, Entertainment, Nepalese Events, blogs, interview and many more. None of our stories is tailored expert advice for your circumstance, and cannot be taken as legal, migration, or any other expert advice. By nature, all of our contents provide general information on related topics from the various verified sources. We do not offer direct employment opportunities, Australian VISA help, and Migration assistance.