If any course best fits your ambition, career plan, and finance that's the best option for you. Choosing the best course in Australia among available options is not that easy, you need to research whether the course outcome matches your expectations or not.
Choosing a course can be very critical as it decides where your career will go from here and how far you are going to reach. If it is your graduate course it is all the more important because this is the start of your career and probably you will end up getting a job in that same line so you would definitely need to be well versed in the same.
Before choosing a course that you want to study, you need to ask yourself that what is it that interests you and what do you want to build up your career. Upon answering this you will come out with a couple of courses. After this, you should follow the below-given guidelines to make the final decision.
Take a look:
Research about the course online
Do thorough research about all the prospective courses online and find out what is it about. You will also find many course outlines of various institutes on their website. It will give you a good idea about what you are signing up for.
Read Also: Cheaper courses won't help graduates get jobs – they need good careers advice and links with employers
Check about accreditation
Check about the course's accreditation and what value does it hold in different industries and companies as well. Is it a university course or vocational, will you be allowed to do advanced diplomas after its completion, does it require you to take any other certifications, and so on. These are some of the points to ponder. There are many cheaper course options available in Australia for international as well as domestic students which would give skill and idea but not accredited to professional bodies.
Check about course reputation
Also, check what value and status do the course held in the industry you are willing for. What your pay will be like once you enter the sector. Also, it will be good to think long-term in the sense that the course provides you with some job today and how you will be going up the ladder as you proceed in your career life.
Choose between studying online or physical classrooms
Your chosen course might allow you to do it remotely i.e. at the computer at your own convenience. This will definitely come at a lower cost but do check about its credibility.
Read Also: Scholarships for International Students in Australia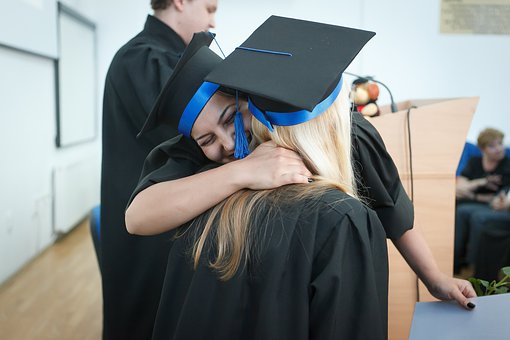 Does it provide you with industry exposure?
Ask if the course allows you some industry exposure. This can be in form of field trips, talking with experts, some work experience you are required to do as part of the course itself. Also, ask if it will be counted as work experience for you.
Financial prospects
At last, the most important thing is how much the course will cost you and what are your career prospects. This is a simple calculation of return on investment which is also a must.
NepaliPage,connects Australian Nepalese Community & Australian Nepalese Business Globally
Disclaimer: NepaliPage.com (नेपालीपेज डटकम) is a Nepalese Community website aggregating Nepalese Australian affairs including Australian Nepali Community News, Migration opportunities in Australia, Nepali International Students, Nepali home and garden, Nepali mortgage and real estate tips, tricks, and services, Travel, Entertainment, Nepalese Events, blogs, interview and many more. None of our stories is tailored expert advice for your circumstance, and cannot be taken as legal, migration, or any other expert advice. By nature, all of our contents provide general information on related topics from the various verified sources. We do not offer direct employment opportunities, Australian VISA help, and Migration assistance.