Your resume is the first thing that your employer sees and hence it should give a clear view of what you have done and hence what are your goals. Any mistake in there can lead you to even not be eligible to appear for the interview. Hence a lot of attention should be paid while preparing a resume.
Here are some tips that you may want to consider:
Focus on your cover letter:
A cover letter is basically something that you write to be attached before your CV explaining why are you suitable for the role and hence why the employer should select you. Thus over here make sure to define your competencies very well. At this point also take care of the fact that you just don't write everything you have done in the cover letter, but mention the things that coincide with what the job requires.
Read More: Apprenticeship or Casual Work? Which gives you better Job prospects in Australia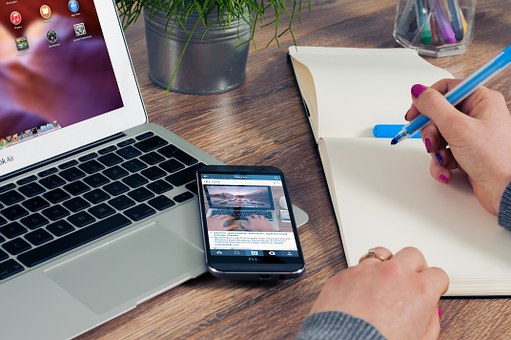 Define your previous experience
Define the previous work experience, training, and article ships that you have done and will help you showcase that you come with some pre-existing knowledge and skill set.
Sound professional
Always sound professional in your CV/Resume. This doesn't mean to go all grammar Nazi but to include some words that are technical and important to an understanding the role you are going for.
Provide some good references
Now, this is a very important part of your application. Provide some good references who have a respectable image in the industry and will put in a good word for you.
Once you are done preparing your CV, the next and final step would be to appear in the interview. Being it the final step, many students tend to panic and hence don't perform well. Here are some useful tips for you.
Read More: Whether to do Pre-Apprenticeship before Apprenticeship in Australia?
During the interview:
Have good research about the company, industry, and your job role ready. Do know what your job will require you to do. It is advisable to do some short courses as well in that direction to get that winning edge.
Always be prepared for general questions about yourself and your studies. There are many questions like: tell me something about yourself, your experience, why should I select you, and so on. These are the ones that are mandatorily asked. Make sure you prepare yourself with these. This will show that you are serious about getting selected.
Never panic. Sometimes interviews are so conducted that it is just stress interviews. In such cases, if you keep your calm you might get selected even when you don't know the technical stuff.
So here you go! All about the perfect application and getting selected.
NepaliPage,connects Australian Nepalese Community & Australian Nepalese Business Globally
Disclaimer: NepaliPage.com (नेपालीपेज डटकम) is a Nepalese Community website aggregating Nepalese Australian affairs including Australian Nepali Community News, Migration opportunities in Australia, Nepali International Students, Nepali home and garden, Nepali mortgage and real estate tips, tricks, and services, Travel, Entertainment, Nepalese Events, blogs, interview and many more. None of our stories is tailored expert advice for your circumstance, and cannot be taken as legal, migration, or any other expert advice. By nature, all of our contents provide general information on related topics from the various verified sources. We do not offer direct employment opportunities, Australian VISA help, and Migration assistance.