Do you have a graduation date in mind, or are you approaching that date and thinking about what you want to do next? There's a good chance you're planning a holiday, finding your first step up a career ladder, or starting your own business. While the vacation may never be an onboard plan, hence, to ignite the career, most of the students in Nepal prepare themselves to leave abroad after immediate completion of higher secondary schooling.
Each year, millions of students leave home in search of a better future. Nepal is no exception. As soon as their higher secondary schooling is completed, millions of Nepalese students prepare for the IELTS test and acquire professional skills (barista, cook, beautician). These students assume their responsibility to finance their education and fulfill their obligations when they leave their homeland.
This article shares a story about Ganesh Ghimire, a Nepali student then, now a treasurer of NRNA Tasmania. A fire in his belly for wanting to achieve more led him to Tasmania, Australia, in 2017. He describes his early struggle days, his achievements in employment and education, and his current situation in Australia.
Read Also: Way to Australian Permanent Residency- Tasmania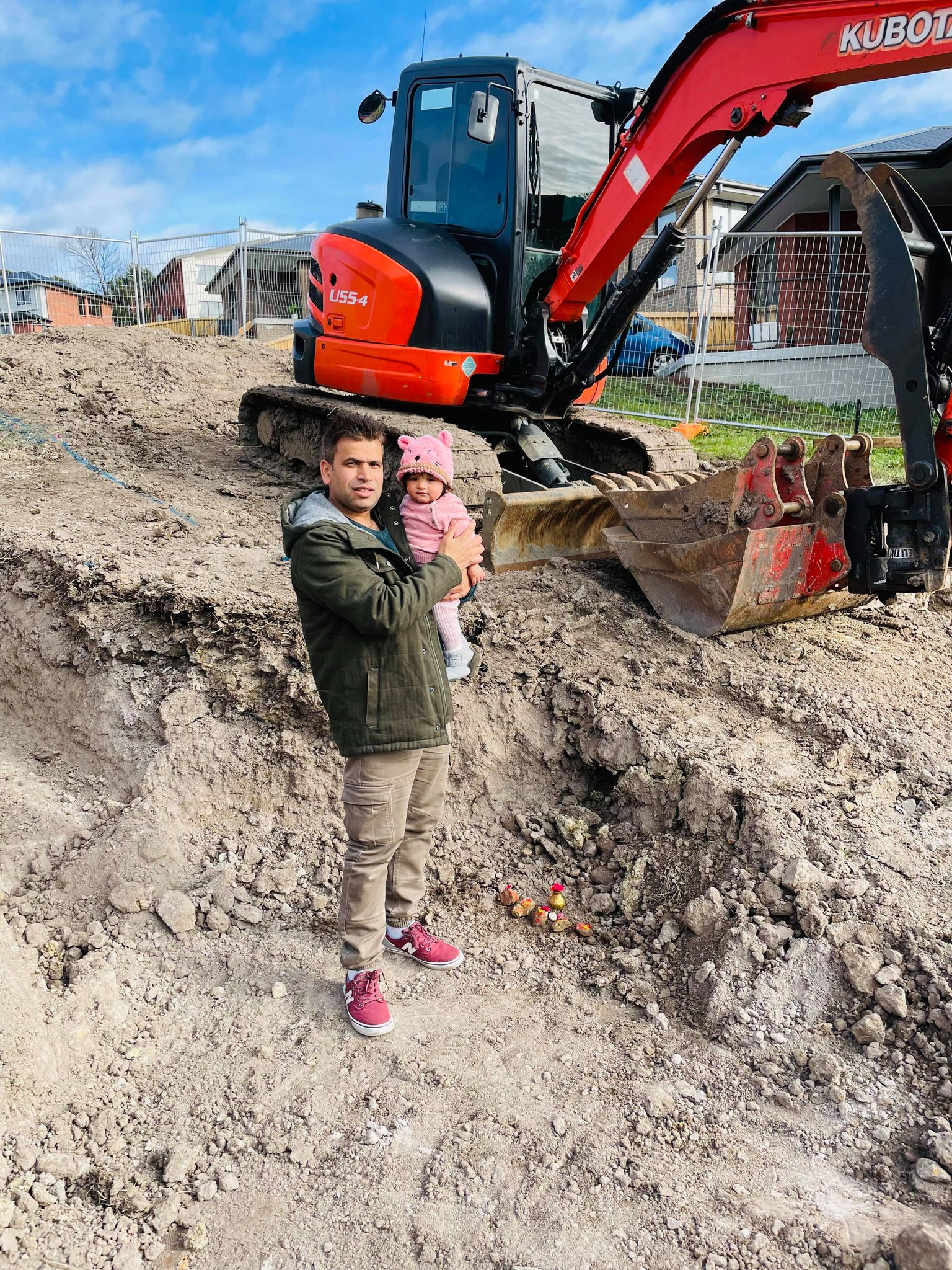 Packing bags in Sydney to move into Tasmania as an international student was the toughest of that days. But, in 2017, the Australian migration scenario was eye-watering for international students. And I was wondering how my boat can cross the harbour. Many questions and worries regarding permanent future in Australia, career & life: apart from worry, I was seeking a solution, a pathway that would provide me permanent residency in Australia and a secure future. I know without leaving my comfort zone, nothing could be achieved, so I packed my bags and booked a flight to Hobart.
At that time, I was so nervous and worried about the early Tassie days. Would I get accommodation? Can I get a job to sustain myself? How would be life? But when I landed in Hobart with a feeling 'better days are on the way'. Things went gradually well, not only good quickly became better & now my days are best I would say. In two weeks, I landed in Tasmania; I got a job and accommodation in North Hobart. That was a good achievement in the early days for international students in Tasmania.
I studied Diploma in Leadership and Management in Tasmania. Which made me eligible to apply for a state-nominated permanent residency visa subclass 190. I got an Australian permanent residency visa subclass 190 in December 2018. It was through the Tasmanian Graduate stream. At the same time, I got a job in Hospital, apart from it, I worked as a Disability Support and Homecare worker.
Planning to build your future in Tasmania? Click Here
Career building is a series of struggles you do not realise until you achieve your goal. My struggle was not finished with 190. After getting a permanent residency visa-190, I joined the Bachelor of Nursing at the University of Tasmania. After completing nursing, I got a Graduate Nurse position in one of the public hospitals in Hobart. Finally, I landed my desired career in the Australian Healthcare sector. After living years in Tasmania to build my career and foundation for the future now, I am an Australian Citizen & Australia is my home. I'm building my own home in Glenorchy to live in Tasmania permanently.
My one decision to move into Tasmania and complete study here finally allowed me to call Tasmania home. Consistency in migration policy, flexible state nomination, supportive community and job, career opportunities in Tasmania were some of the components that made my Tassie dream came true.
Now, I am giving back to the community, which supported me to establish in Tasmania. I served as a Treasurer in the Nepalese Society of Tasmania during the 2018-2019 term. And now, I am serving the Tasmanian Nepalese Community as an NRNA Tasmania Treasurer for the term 2021-2023. These days I'm enjoying parenthood with my 8 months old daughter and a stable career with a work-life balance.
Tasmania is Great!
Well, these stories are relevant for most Nepalese immigrants to Australia, who now have permanent residency. The tale inspires youths who believe that there is no end to the struggle in Australia. Despite the challenges, there is always light at the end of the tunnel, and one must always keep moving forward.
On the one hand, Australia demonstrates joy and achievement, but, at the same time, it also has hardship, failure, and grudges that are associated with the early years of individuals. Even though today the achievers look back and smile at all those grudging days, there are still students who have recently entered and find the process frustrating. Nepali Page is eager to share the inspirational stories of the Nepalese migrants across Australia as a means of motivation to the newcomers. Please stay tuned.
NepaliPage,connects Australian Nepalese Community & Australian Nepalese Business Globally
Disclaimer: NepaliPage.com (नेपालीपेज डटकम) is a Nepalese Community website aggregating Nepalese Australian affairs including Australian Nepali Community News, Migration opportunities in Australia, Nepali International Students, Nepali home and garden, Nepali mortgage and real estate tips, tricks, and services, Travel, Entertainment, Nepalese Events, blogs, interview and many more. None of our stories is tailored expert advice for your circumstance, and cannot be taken as legal, migration, or any other expert advice. By nature, all of our contents provide general information on related topics from the various verified sources. We do not offer direct employment opportunities, Australian VISA help, and Migration assistance.